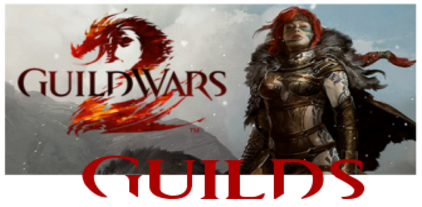 Guild Name
Darkmoon Eidolons
Guild Tag
[DrkE]
Last Updated
21st April, 2017
Server
Tarnished Coast
Style & Focus
Casual/Laidback PvX
Language(s)
English
Location
Website
http://darkmooneidolons.enjin.com/
Discord
N/A
Twitter
N/A
Voice Comms
Discord
Members
11-50
Guild Leader(s)
FenrirReki.8073
Recruitment Status
Open
Min. Age
N/A
Min. Time Investment
1 days/week
Timezone(s)
GMT -8
Skill Level(s)
Any
Activities

Socialising 

Roleplaying 

World vs World 

Dungeons 

Structured PvP 

Tournament PvP 

Dynamic Events 

Raids

General Guild Info
Guild Rules:
Maintain a mature attitude (joking around and being a dork is fine)
Keep any and all drama out of our guild chat/discord.
Don't be afraid to ask others for help.
Do not engage in any activity that would otherwise ruin the reputation of our guild. (we have and always will be in good standing)
Try to be open minded.
Guild Info:
Activity: 10AM ~ 12PM Pacific Standard/Daylight Time
Main WvW Server: Tarnished Coast
Leader: Dorugora (FenrirReki.8073)
Recruiters: FenrirReki.8073
Our Background:
Darkmoon Eidolons was originally a tiny guild with a roster of 5 on Kaineng, back before megaservers existed. It was not open to the public, and it was more of a personal guild among friends. However with the megaservers update, we decided to open the guild up and recruit more members. We have been around Tyria for two years and counting.
Before our surface on GW2, we used to be a guild under the name, Radiant, on an MMO titled Dragon's Prophet. We had established ourselves since that game was out, and had the same exact type of community as we do now. Unfortunately with that MMO's closure for NA servers, majority of our members moved on to other things, and only a few agreed to transition over to another game.
Our members are primarily in the US or Canada, however we also have other members scattered from all around the world.
Focus/goals:
Our primary focus is to create a friendly and enjoyable environment for all of our members, where not a single person feels like a number among a group of people. Every member is important to us! We want to keep our guild small, and do not want to be overcrowded. We are supportive of others, even if they aren't a part of our guild. Our members are also open minded, therefore we do not judge others for any reason whatsoever, as our members have all sorts of backgrounds.
What we offer:
Small, family-type guild (everyone knows each other!)
Experienced dungeon/fractal runners
Insight on various PvE/PvP/WvW builds
Social, friendly environment (we chat a lot! It's split between everything)
Private sPvP arena + guild hall arena (practive for WvW or sPvP!)
Decorated guild hall (Gilded Hollow)
What we do:
At heart we are a PvX guild, however we spend most of our time running fractals, participating in PvP, running dungeons, or doing just about anything else. Our members are supportive and gladly help each other out. Don't be afraid to ask us for anything reasonable! Although our most of our members don't participate in RPing, we have a few who do, and to be clear we don't discourage it at all! As for raids, we currently do not have an official guild raiding team, however, our experienced raiders would be more than happy to teach mechanics to newbies.
Events:
Our guild events are mainly done on the weekends with no specific time. Instead we have the majority of our participants choose a time frame that works for them to be flexible. We can also redo missions for groups or individuals who might have missed out on a particular mission during the week.
Requirements:
We encourage activity both socially and through logging in-game, but outside that we have a zero rep requirement.
VOIP and chat outside GW2:
Discord is our primary VOIP and communications outside of GW2, and is recommended to keep in touch with our members.
How to apply:
Due to website renovations, applications are currently done in-game. Please send mail to FenrirReki.8073 with a short description of why you want to join the guild and your active hours/timezone, and it will be accepted within 1-3 days.