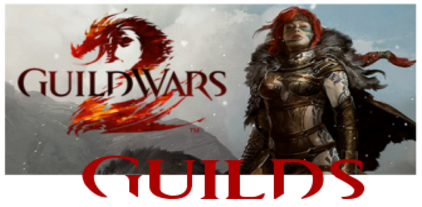 Guild Name
Xunlai Heroic Service Agents
Guild Tag
[XHSA]
Last Updated
16th January, 2019
Server
Yak's Bend
Style & Focus
Balanced/Mixed PvE
Language(s)
English
Location
Website
http://xunlaiheroes.wix.com/xhsa
Discord
https://discord.gg/7eCAKNV
Twitter
N/A
Voice Comms
Discord
Members
151-300
Guild Leader(s)
Mireles Lore.5942
Recruitment Status
Open
Min. Age
N/A
Min. Time Investment
N/A
Timezone(s)
GMT -8 through GMT -5
Skill Level(s)

Medium 

High

Activities

Socialising 

Dungeons 

Dynamic Events 

Raids

General Guild Info
Guild Info
Name: Xunlai Heroic Service Agents
Server/Time Zone: Yaks Bend (NA) / American Time Zones
Roster Count: 200 Total / 50+ average users logged in at peak hours.
Priority Content Focus: Raids, T4 Fractals, Current Releases
Secondary Content Focus: Dungeons, Open World Meta Events.
Summary
Xunlai Heroic Service Agents are seeking players that value community but also has a strong focus and ability in end game content such as raids and fractals. We are an 12 year running guild with a solid record of recruiting people that are active, committed to our community, and foster the talent to tackle the most difficult content Anet has put forward.
Since the release of raids XHSA has developed on a content focus that is almost exclusively focused on raids, high end fractals, and any difficult high end content the game puts forward. While our focus has become more refined on end game, we still hold community and the quality of our membership as our primary goal.
We are most active in the evening in American Time zones. XHSA keeps our roster capped at 200 members as to be small enough to foster environment where people become friends and to be large enough to be able to tackle any challenge that the content presents. We take pride in having standards in our recruitment to ensure, when anyone enters the guild, that they will find a roster of active, committed, and skilled players to enjoy their Guild Wars 2 experience with.
XHSA is a socially focused guild that holds the objective of building community above all other things. This guild was not founded by some clique of friends you never seem to be on the level with. Everyone was complete strangers when they came in and together we formed a community by reaching out to each other and trying to include everyone. We have members that are centric to the community that have been here for years and also ones that have been here just a handful of weeks. We strive to be a very open and welcoming community that makes it easy for players looking to belong feel like they belong here in XHSA.
Members looking to join should know that we DO NOT consider ourselves an alt guild. We enforce our quality standards pretty zealously, you will be asked if you understand them before recruitment. Although our focus is quality, we DO NOT believe in mandating loyalty by requiring 100% rep, however, majority representation will be expected.
Quality over Quantity
The guild tries to keep our roster count to a reasonable size of 200 max to where we are large enough to command a presence, be considered active, organize meta events, and be effective at tackling goals that require a large populace. All this while being small enough to preserve the feeling of close community, knowing your fellow members, and that every member is important to the success of the Guild.
Therefore, we are only interested in players that are looking for a community dedicated to its members in which to be mutually dedicated too. Members that want to be socially active and make long time friends with their fellow members, contribute to something bigger than themselves, and respect the people around them. Our members contribute in a variety of different ways such as showing up for guild missions, contributing to our hall, helping members reach their goals, offering advice, and promoting the guild in its recruitment endeavors or other objectives. We believe that each members contribution is important to the success of the guild and should be recognized accordingly.
With all that being said, the kind of members we are not interested in are those looking for an alt guild to fill their parties/catch a run when convenient, use us as a hub for guild upgrades, or that only participate when their other guild they do rep and are committed to isn't active. We zealously enforce quality standards as we believe that these kind of members distort the activity of our roster and dilute the quality of our community. We are adamant when it comes to keeping our roster free of these members because we respect and value the contributions of our quality members. Non quality members can actually discourage others from actively contributing and dedicating themselves to a community filled with people who are not.
Representation & Activity Expectations
While this guild incentives 100% rep with promotions and benefits it is not required. We do not believe in mandating loyalty, but inspiring it in our members. However with that being said, we DO NOT consider ourselves and alt guild, you will be expected to rep the majority of the time you spend online.
Representation habits are watched via the roster by the leader and admin personnel. We will never whisper you to hound you to rep. If we notice that you are habitually not repping we will assume that you are no longer interested in the community and remove you.
There is also an activity check conducted every 1st of the month. Initiates are removed if they have not logged and repped within between a full monthly check. 100% rep members are allowed a 3 month tolerance and will be left a mail welcoming them back if they return.
Guild Missions
It is expected that members come out and support the guild for Guild Missions if they are online, currently every Friday at 9pm Eastern. This is our largest gathering every week where members can meet and converse with other members. Also every first mission of the month a state of the guild briefing is given some missions even have door prizes or raffles. It is a very important event to our community. Although we do not have any hard line mandates that you attend, we do find it very rude when these are habitually skipped. We do take notice and consider this in decision making involving continued membership, raid team placements, and scheduling. So once again you are expected to attend if you are online Friday nights.
Raids
XHSA is highly active in raids, especially early in the week. We have multiple teams currently clearing all 13 raid bosses, most in a single night, on a weekly basis. We also have progression raiding for people that need to tackle achievements and challenge motes later in the week. We are always happy to take in raiders of any experience and give them opportunities to participate when appropriate. We are also currently seeking some people willing to lead teams, highly experienced or not, if you are willing to dedicate to a time we will staff the raiders.
Our experienced (those that clear all or most bosses weekly) raiding base is somewhere in the neighborhood of 40-50 active raiders. We rarely have to look outside the guild on any given day to fill a run. While there may or may not be static spots available at the time of recruitment there are usually plenty of opportunities to fill in for absences or impromptu requests throughout the week.
It is important to note that XHSA DOES NOT officially offer raid training. We were a guild that once did raid training and found it very ineffective in producing members that were self sufficient in raiding and seeking self improvement. If you come to us with reasonable experience you will likely be asked to fill for a team soon after recruitment to quickly get you antiquated with our raiders and into the scene.
So one might ask, if I am new to raiding, how does one get involved in raiding with XHSA?
We do not have any hard requirements or trials to join the guild or casual runs. However, we do maintain an experienced pool of raiders that have experience and DPS benchmark requirements to join our experienced pool of raiders if a member were to become interested. Other than that, for casual runs, you should never come to a raid totally uninformed on a encounter. We expect people to have at-least watched video or having pugged the fight. Also, that you have a meta build you can bring and have looked into how to use it properly with its rotation.
For more information on how we run raids please see the raid page on our website.
How To Join
It is highly encouraged that you glance over our recruitment page on our website and any other information that interests you.

There is a short application that gathers basic information about you to ensure we can offer you a quality experience and if you wish, can leave a little information about yourself. I will contact you via in-game mail if we are looking to recruit you to discuss any concerns either of us may have and to properly welcome you.
Unfortunately, we get far more applications than I can ever reply to. However, I encourage people to contact me after they apply or to ask questions, in game, on Mireles Lore.5942. Assuming I am not currently in a raid or fractals, I will give you an immediate response.
Thank you for your time. I look forward to meeting all that are interested.
-Mireles