Gloria Victis World Expansion And Treasure Chests System! (Update V.0.7.6.0 Alpha – Steam Patch 90)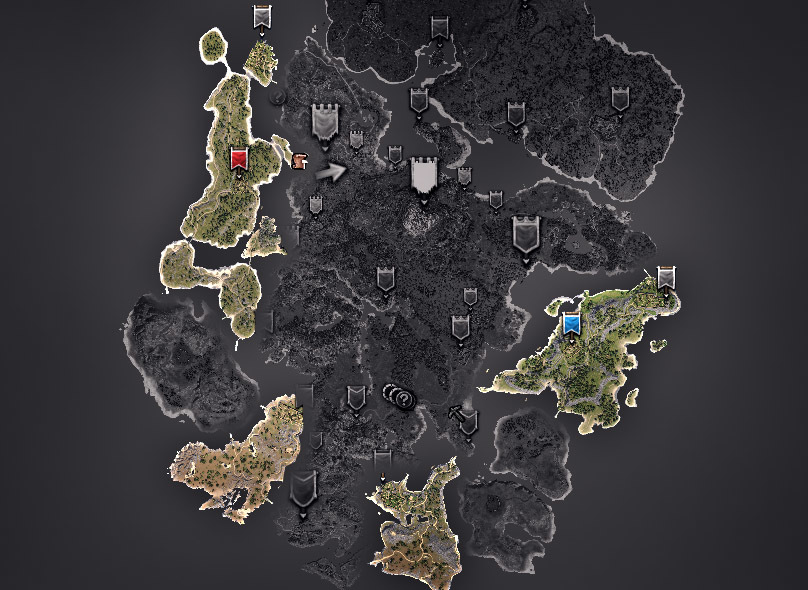 The world expansion just hit the servers! Besides of 30% more lands, there are also six new settlements to capture, including two massive castles close to the Azebian areas. New lands reflect the "link" between Midlandic and Ismirean faction-based castles, significantly improving the world PVP balance. Axes in hands, warriors!
We have added a treasure chests system too! While exploring the world, you will be able to find and collect special hidden chests. More chest you have collected, better loot you will earn! This update also contains further fixes to controller and synchronization, as well as numerous other gameplay improvements. Also, Monteverde server has been moved back to Brasil in response to the Community request.
Enjoy and see you in battle!
Changelog v.0.7.6.0 Alpha
– Introduced new lands to reflect the southern "link" of Midlandic and Ismirean faction-based settlements in order to balance the world PVP
– Added 6 new settlements, each with resources nearby, including 2 massive fortresses of size of Blackrock and Volkvar castles which are located close to the Azebian starting areas
– Added a lot of new PVE spots with mobs, npcs and containers in new areas
– Introduced exploration treasure chests – these unique chests are located in hidden places and each can be collected only once by each player; more chest you have collected, better loot you will earn
– Further fixes and improvements to controller and synchronization
– Map and minimap have been rotated so all factions are now geographically placed properly
– From now on, minor flag located near castles and towns are visible on map only with close zoom
– Introduced a battle music system – battle music plays in the high risk situations
– Updated the Turkish translation
– In response to the Community request, Monteverde server has been moved back to Brasil in order to reduce ping for South American players and to prevent splitting the North American Community
– Server-side optimization