Elder Scrolls Online's Winter Festival Quests Send You Party-Hopping On December 14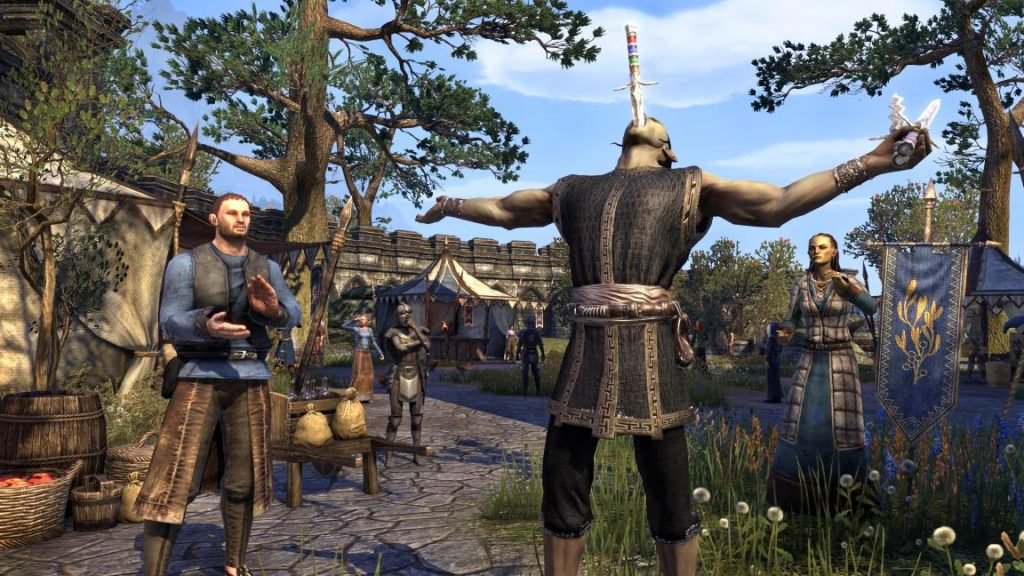 Celebrate the end of another fantastic year in The Elder Scrolls Online with the New Life Festival. This merry event returns with a host of fun quests and festive holiday rewards for all. Find out below how you can celebrate New Life with us and earn free XP-boosting collectibles, acquire style materials and pages, unlock unique furnishings, and more!
***
The New Life Festival celebrates the death of the old year, and the birth of the new, so it's a holiday of hope and new beginnings. It also marks the Winter Solstice, when Magnus the Sun begins his return, and the days once more start to grow longer.
***
CELEBRATE NEW LIFE WITH AN XP BOOST
The New Life Festival begins at 10:00AM EST on Thursday, December 14 and will run until 10:00AM EST on Tuesday, January 2, 2018. In order to join the festivities, acquire the free New Life Festival Scroll from the Crown Store. Use the scroll to find the New Life Herald Breda in a tent just south of Windhelm, Eastmarch. She will give you the initial quest, "The New Life Festival", which will unlock a series of nine uniquely festive daily quests.
If you are having trouble traveling to Windhelm, you can take a boat or cart from the Alik'r Desert or Malabal Tor, travel by road from The Rift, or teleport to a fellow player or guildmate that's already in the area.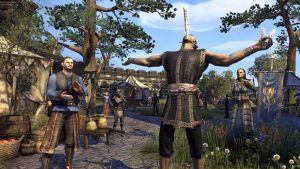 Each daily quest has you travel to a specific location to participate in the local traditions of each of Tamriel's nine races. The quests are as follows:
Castle Charm Challenge (Breton)
Fish Boon Feast (Argonian)
Lava Foot Stomp (Dunmer)
Mud Ball Merriment (Bosmer)
Signal Fire Sprint (Redguard)
Snow Bear Plunge (Nord)
Stonetooth Bash (Orc)
The Trial of Five-Clawed Guile (Khajiit)
War Orphan's Sojourn (Altmer)
The first time you complete a New Life Festival quest, you'll unlock the Breda's Bottomless Mead Mug collectible. This mug doesn't only provide a nice swig of ale, but it also confers a two-hour 100% XP boost on your character! This XP boost will stack with any other XP bonuses your character might currently be enjoying (such as those from scrolls or ESO Plus membership).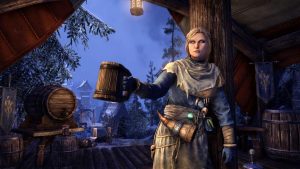 Breda's Bottomless Mead Mug can be used almost anywhere in Tamriel, except for Cyrodiil and Battlegrounds, so you won't need to return to Breda's tent for an XP buff top off during the festivities. Note that once the New Life Festival ends, you can continue to enjoy the tasty beverage, but it will no longer bestow the XP boost.
UNWRAP NEW LIFE FESTIVAL GIFT BOXES
Of course, it wouldn't be a New Life Festival without gift-giving! Every time you complete one of Breda's daily quests, you will receive a New Life Festival Gift Box.
A New Life Festival Gift Box typically contains random items such as crafting materials, consumable mementos, and Wolfsbane Incense, the Skinchanger style item. However, they will also have a chance to contain rarer items, including:
Skinchanger Motif chapters
New Life recipes
New Life collectibles:

Sword-Swallower's Blade memento
Juggler's Knives memento
Fire-Breather's Torches memento
Mud Ball Pouch memento
Nordic Bather's Towel costume
Colovian Filigreed Hood hat
Colovian Fur Hood hat

A wide variety of lights, lamps, and lanterns for your home to celebrate the Signal Fire Sprint
Roguish Draughts of Stealth and Escape to celebrate the Trial of Five-Clawed Guile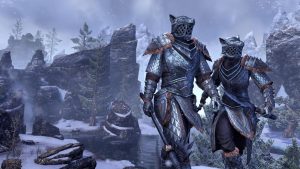 All of the above collectibles come packaged in Runeboxes which can be traded with other players or, in keeping with the spirit of the season, presented as gifts. The New Life Festival Gift Boxes are a great way to spread some holiday cheer.
DECK YOUR HOME'S HALLS!
Finally, during the New Life Festival, you can make your house a holiday home with two merry new furnishings from Heralda Garscroft, the Holiday Achievement Furnisher. Each new furnishing has a cost in gold, and requires a specific New Life Festival achievement to be unlocked:
The New Life Bonfire – Available for 10,000 gold once you complete the "Snow Bare Plunge" achievement
The New Life Celebrant's Standard – Available for 2,500 gold once you complete the "New Life Celebrant" achievement
You can find Heralda in Grahtwood, Stormhaven, and Deshaan. If you're unsure whether you've completed the required achievements, check the Achievements section of your Journal for more information. The New Life Festival achievements can be found under Holiday Events.
JOIN THE FESTIVITIES
The New Life Festival celebrates the beginning of the new year as well as years past. Join in the merriment by visiting Breda and picking up her holiday quests. And don't forget, there are a host of New Life Festival-themed items available in the in-game Crown Store this month, including an especially festive holiday mount. Check out our Crown Store Showcase for all the details!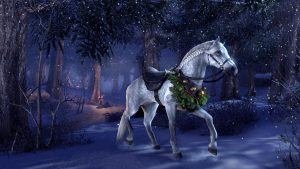 Are you going to take part in the New Life Festival? Share your festivities with us on Twitter @TESOnline, Instagram, or Facebook! We can't wait to see everybody get into the spirit of the season. Happy holidays!