World of Speed Plans for Moving From Early Access to F2P Are in 'Full Motion'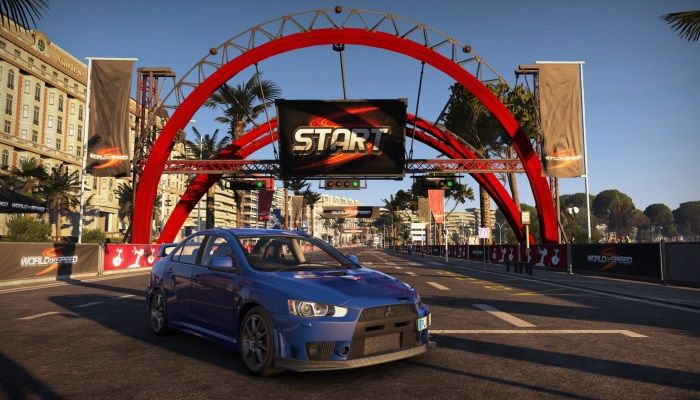 Hello everyone! It's Developer Blog #14 time!
The Update 0.3 is already out and that means that we are only a few steps away from the release. We are happy to see that most of you liked the update and new features, however we received some important critical feedback and took it into the account.
Right now the next milestone in the development is the change to Ranked Races, which is already in making. We've collected a lot of useful feedback on this topic from many players, posts and commentaries. Right now we are tweaking rating-earning and matchmaking rules. Though it's a bit too early to share the details, we think it would be good for you to know that we hear your requests.
That being said, let's talk about the Player Profile we mentioned earlier. You'll get a special profile tab with the most important statistics like won races percentage, highest reached speed and others plus a possibility to choose one of the avatars from your collection. And of course we'll add more additional avatars.
The ability to track your progress and overall performance is an important part of every game and we plan to expand the functions of this feature as we improve the game and add more possible interactions between players.
As we mentioned the Release topic, I think it would be nice to inform you that preparations for the time when World of Speed leaves the Early Access and goes totally free-to-play are in full motion. We keep improving our servers and seek ways of providing a stable connection for every player and preventing lags and disconnects.
Recently, due to unavoidable circumstances, some players experienced the inability to launch the Random and Ranked races. This issue mostly affected the players from CIS countries, but we made changes in our infrastructure, and this should not happen again, guys.
As you might remember from one of our previous DevBlogs, we are working on the way to improve in-game physics. Right now someone who tries to side-bump you while being in front of you doesn't get penalized in speed hard enough and the same goes for so-called "wall riding". At this moment our designers are revising a set of game parameters, such as weight, drive and others, as well as their impact on handling.