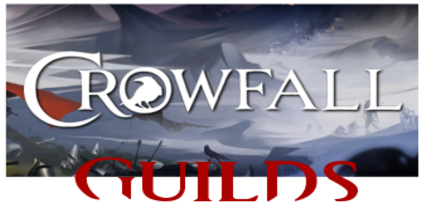 Guild Name
Xen Of Onslaught
Guild Tag
[XoO]
Last Updated
25th January, 2017
Server
Undecided
Style & Focus
Strict/Hardcore PvP
Language(s)
English
Location
Website
http://www.xoohq.com
Discord
N/A
Twitter
@XOOHQ
Voice Comms
TeamSpeak
Members
151-300
Guild Leader(s)
Darktide and Kyoji
Recruitment Status
Open
Min. Age
19
Min. Time Investment
20 hours/week
Timezone(s)
GMT -5
Skill Level(s)

High

Activities

Socialising 

Roleplaying 

Building 

Crafting 

GvG/Conquest 

Trading 

Skirmishing
General Guild Info
Xen of Onslaught Xen of Onslaught is finally looking to add Crowfall to another chapter of great XoO gaming in our 14 year reign. We welcome you to check us out! So if you are looking for a great, competitive guild to play with in your Crowfall ventures please continue reading.   Accolades: What have we done and accomplished? What haven't we! Check it out!
Server: Unknown
Contacts: Kyoji
Faction: Unknown
Play Type: PvP/PvE/Winning
Website: http://www.xoohq.com
Recruiting Status: Currently Not Available Yet – http://www.xoohq.com/index.php?forms/
Timezone: US, EU, Oceanic
Recruit Requirements:
20+ hours minimum activity per week
Quality Players Only
TS3 Communications
About Us: Xen of Onslaught has been around for over 14 years and we strive to enhance and enrich the online gaming experience for adults through the use of actively supported forums, voice communications and dedicated game servers. There are several hundred members in our community and we are all about organized PvP.   Xen is a PvP focused guild, however we plan to engage in every aspect of the game. Xen of Onslaught is a respected adult multi-gaming guild with thousands of members currently spanning several gaming fronts. We are a be all, end all guild that will fit every one of your guild needs for Crowfall and the many games to come. A community of adult veteran players we will revel in power through tactical superiority, military might and experience.   Our Crowfall Division has been preemptively built to offer the most support for the upcoming game. Feel free to drop into our forums and introduce yourself, we're a pretty friendly bunch. If you think you have what it takes to join us on our crusade for pure domination then give us a look. We are active in posting on our forums and TS hosting an unlimited person server with plenty of people online at ALL times.    We are Xen of Onslaught…prepare for war and let the onslaught begin!