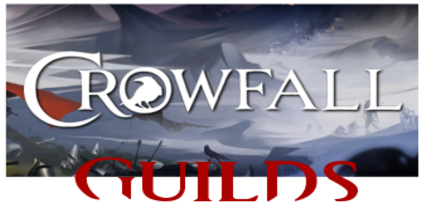 Guild Name
Beyond Evil and Good
Guild Tag
[DEVIL]
Last Updated
17th April, 2018
Server
Undecided
Style & Focus
Strict/Hardcore PvX
Language(s)
English (Secondary: n/a)
Location
Website
Discord
N/A
Twitter
N/A
Voice Comms
Discord
Members
11-50
Guild Leader(s)
Tempura, Ikaa, Maxor, Blackmage
Recruitment Status
Open
Min. Age
18
Min. Time Investment
3 days/week
Timezone(s)
GMT -8
Skill Level(s)

High

Activities

Crafting 

GvG/Conquest 

Trading 

Skirmishing
General Guild Info
-DEVIL-
aka
-BEG-
"Welcome to the Pit recruit"
Our fearless leader once said:
"The fate of a Guild should not rest on the shoulders of one person, but through the combined efforts of its members"
That's pretty much our standing moto and we strive to make it so with all of our people, so whether you want to be on the elite killing team Squad42 taking out the enemies of -DEVIL- or chilling back in EC making some badass gear you'll have a place in -DEVIL-
-DEVIL- aka -BEG- is a Hardcore Gaming Community established in 2011 with massive success in many MMO's, FPS's, and RTS's over the years. If you believe you have amazing situational awareness, talent, positive attitude and the ability to adapt on your feet then you have found a home with other like-minded individuals.
As serious as we are about content and pvp, we are all here to have fun. We utilize a fair and transparent system to manage our community and try to accommodate and help as many members as we can. We hope you enjoy your stay and good luck getting recruited.
We are currently in the process of recruiting a new outfit for this game. We actively Stream and utilize comms (switching permanently over to Discord as of the end of Dec'16)
TYPE OF RECRUITS NEEDED
CURRENT / MAX
This is updated as of 1/22/17
Squad42 (elite pvp Group)
6/15
Squad21 (elite crafters –Only Focus-)
1/5
Crafters
2/15
General Pop
6/30
-PLANS-
Do you wonder why we aren't focused on huge numbers? We focus on quality vs. quantity. No zerg hogwash here, we are a finely sharpened scalpel with precision in mind. We collectively support one another, that means sharing of gains and resources openly. If you help the guild get rich and prosperous, you in turn as an individual will reap in those rewards as well.
Our system has been working in a ton of games since 2011 and is unique in the effect that the leaders are all hands on and fair minded. The experiences gained from being part of a tight group of amazing people is something to behold.
"Anyway recruit…..get in the pit and prove yourself!!!"
Apply here: http://beyondevilandgood.us/devil