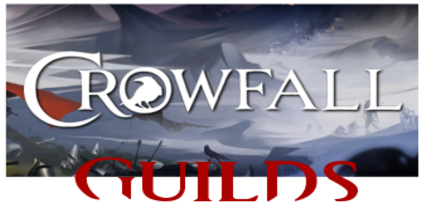 Guild Name
Caldera
Guild Tag
[CAL]
Last Updated
12th March, 2017
Server
Undecided
Style & Focus
Balanced/Mixed PvX
Language(s)
English
Location
Website
Discord
N/A
Twitter
Voice Comms
Other
Members
51-150
Guild Leader(s)
Canth
Recruitment Status
Open
Min. Age
18
Min. Time Investment
N/A
Timezone(s)
GMT +1
Skill Level(s)

Medium

Activities

Socialising 

Crafting 

Trading 

Skirmishing
General Guild Info
Caldera is a new European Crowfall-only guild and we want to be part of your experience. Over the years our leadership has acquired a lot of knowledge playing several MMORPG's. We wanted to try something new, something excited. In a new type of game we've never played before. We'll participate in all the game test periods, starting this summer and hope to learn a lot about the game mechanics and community.
We want to focus on all aspects of the game. From attacking caravans to defending our stronghold(s) in the Campaign Worlds. From controlling quarries and mines to crafting the best armor and weapons. In the Eternal Kingdoms we'll work hard to build our castles, keeps and houses so have a place we can call home.
We want to be feared by our actions in-game and respected by the entire Crowfall community. Our reputation means everything to us. We're a mature, loyal and passionate 'Murder of Crows'. We always aim to be the best we can be. We're very excited to venture into these unknown worlds of Crowfall!
If you want to join Caldera you must be able to participate in the different testing phases until official release. Because Caldera is a Crowfall-only guild we only accept players who currently have access to the game or will have access in the near future. Some examples; if the current test phase is Alpha 1, we only consider players with Alpha 1 & 2 access. If the current testing phase is Beta 2, we'll only accept those that have access to Beta 2 & 3. And so on. If you do not fit into this requirement we ask you to apply to our guild at a later time.
If you're interested in joining Caldera, please visit our site and fill in the recruitment form!