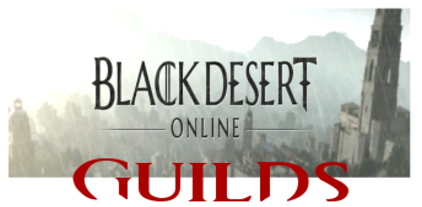 Guild Name
Ravenholm
Guild Tag
[RAVEN]
Last Updated
10th August, 2017
Server
Undecided
Style & Focus
Balanced/Mixed PvP
Language(s)
English
Location
Website
N/A
Discord
Private
Twitter
N/A
Voice Comms
Discord
Members
51-150
Guild Leader(s)
Aseema, Keikomaki
Recruitment Status
Open
Min. Age
18
Min. Time Investment
N/A
Timezone(s)
GMT -8 through GMT -5
Skill Level(s)

Medium

Activities

Socialising 

Arena PvP 

Open World PvP 

Siege PvP
General Guild Info
Ravenholm
We are a small Scale PvP/T1Node War focused guild. We focus on playing the game together and having FUN, we're not out to make BDO a second job. We're looking for motivated people interested in getting into node wars and progressing with the guild. We node war twice a week, attendance to node wars is required.
We're currently recruiting levels 57 and 400 AAP+DP. This will be raised in the near future.
Discord is REQUIRED.
You must love PvP, as we get a lot of it.
Primarily looking for STRIKERS, Zerkers, Warriors, Witches/Wizards.
We have maxed Combat Buffs/Gathering +2/Fishing +2.
Whispser Aseema, Ellony, Ireniaa, or Keikomaki in game.
Message Oshiun#0897 on discord.