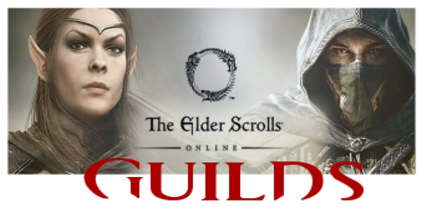 Guild Name
Freeplayers Organic RP
Guild Tag
[17267]
Last Updated
10th May, 2018
Server
American (PC)
Faction
Undecided
Style & Focus
Casual/Laidback PvE
Language(s)
English
Location
Website
N/A
Discord
N/A
Twitter
N/A
Voice Comms
N/A
Members
51-150
Guild Leader(s)
@ekmcb
Recruitment Status
Open
Min. Age
18
Min. Time Investment
N/A
Skill Level(s)
Any
Activities

Roleplaying
Elder Scrolls Online Info
~Lead by an introvert, for introverts and the introvert-adjacent 😉 who just want to do IN-character interactions.~
PRINCIPLES:
Organic:
Not a RP guild, so much as a collective to join for chance encounters and the greater possibility of phasing into instances together, where we might agree about some spots to wander through if we want a greater chance at encountering each other and naturally seeing what roleplay develops from there.  The idea is as un-arranged & real-world chance encounter-like as possible.  I hate setup, themed roleplay and organized roleplay and I know I'm far from alone.
(more) Freedom:
This is a group for open-minded roleplayers who are willing to give others the benefit of approaching them with a blank slate and starting with the benefit of the doubt. "Hear me out" (said out of character, if OOC discussion happens much at all – which is not my preference) should be met with a nod and open ears, first, here. But more importantly, no one's going to "interview" you to see if you "belong" here.
We're NOT going to ply you with a bunch of rules aside from suggesting you abide by widely accepted RP etiquette regarding godmodding & things like that. The preference is lore-POSSIBLE/not-terribly-unlikely, NOT lore RIGID – since TES itself is "lore funsies!"/flexible. (As constrasted to the way some RP groups or associations use what they call a "lore friendly" rule in a more highly idiosyncratic, lore-RIGID manner.)
Here's the key: If your character's backstory or very being doesn't fundamentally alter the reality/world of other players (which would be godmodding), it's probably fine here.  So long as it doesn't necessarily, fundamentally change the reality of what other player characters or NPCs are living in.  I know this is open to interpretation, but your best test is simply to start RPing with others with your idea(s), and my hope is they'll let you know – while staying in-character if possible – when their character thinks your character is wacko or a bit crazy (if you've exceeded their out-of-character "lore-possible" mental stretching capacity).
While I can never make promises about others' preferences to play alongside anyone's ideas, you're totally welcome here.
Immersive:
Other than arranged roleplay encounters, what really kills RP enjoyment for me and takes me out of the game and my character is a lot of OOC discussion in the background or on the sidelines.  I'm an introvert and honestly the way I'm most comfortable interacting with others in games is through my characters.  How about you?  If you feel the same and really wish you could be rid of most of the OOC chat that almost takes dominance at times in RP guilds or collectives, this may be for you. 🙂  I promise I won't litter up your chat tab with my OOC musings and maybe you, and you, and you over there (join us!) – will do the same for me.
WHAT I NEED HELP WITH:
I am new to RP on ESO, I am an introvert & a hermit sort and I hate leading, & maintaining, groups/group activities.  I've formed this out of a love of & desire for RP with other people who love TES's world and characters, and to fill the seeming vacant spot of a more open, loose RP association that doesn't have all these intricate policies, rules, and specific themes that are found everywhere else.  I would really love to have others join this, and inform on the areas of knowledge of making this happen that I'm unaware of, and, if this can take off, hand the ownership/leadership over to someone who likes doing it, while keeping it in the spirit in which it's been formed.  Maybe, the way it's built, it will never require much maintenance or management.  It shouldn't.
"If you build it, they will come."  The first thing that needs to happen is for people to say "yes!" and come.  I have built the Thing. 🙂