Bless: An Apology And Update From The Producer On Bless Online's Statu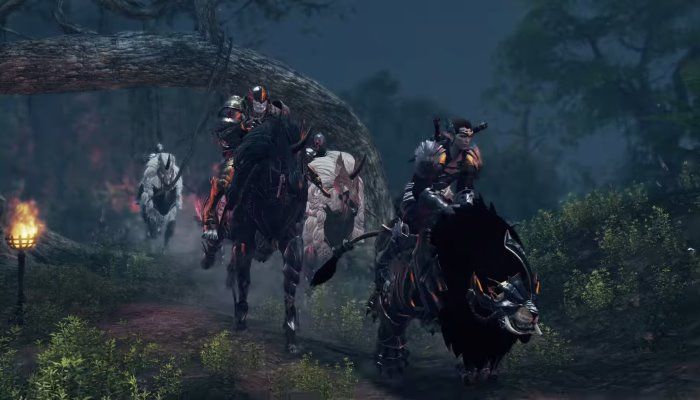 Greetings!
This is Sungjin Ko, Executive Producer.
The entire Bless Team and I would like to express our deepest gratitude to all the Founders for your support shown since our Advanced Access on May 28th.
I would like to address the connection, login, and server crash issues from the large influx of players that some of you have been experiencing. First of all, we would like to sincerely apologize to everyone who participated our Head Start as Founders for the recent issues which resulted in long waits and many inconveniences.
The entire development team is committed to identifying and addressing the causes of current performance issues and we are doing our best to solve them as our TOP PRIORITY. 
What we have been doing:
We prepared three NA servers and two EU servers for our Advanced Access, but the number of players increased very rapidly and all three NA servers were maxed out in the first three hours of AA. While this was happening, it was difficult for us to add more servers as quickly as you expected and it led to the waiting queue. Now we have expanded to six NA servers and four EU servers.
There was also a recurring client crash caused by using Player Duels in-game. We identified the cause and resolved it.
The issue with the launcher loading stopping at 40% or being delayed is now fixed.
What about the many issues remaining? Here is what will be fixed with the (V1.0.0.3) update which is being applied today, May 30th.
The issue with getting stuck on the "BLESS" loading screen issues has now been fixed. Authentication failure was identified as the issue between STEAM and BLESS servers when players attempted to log-in. We will closely monitor the situation after the patch.
We experienced database I/O delay due to the large influx of players. This caused a lot of the lag you experienced with looting, quests, and other actions. With the urgent maintenance, we upgraded database system/storage to top-end models in order to solve I/O delay. This should improve the lag players see during crowded server times.
For Early Access, we prepared an additional six NA servers and five EU servers that can be added instantly without maintenance. In addition, we reinforced our in-game logs to help identify the cause of server crash issues.
Again, I would like to sincerely apologize to all the players who experienced any inconveniences due to server problems or connection errors. We will be a development team that communicates with you.
We know that these issues are just a few of the things that need to be worked on with the Early Access of Bless Online. We chose the Early Access format on Steam because the development and release of content for Bless will be a many-layered process throughout the EA period. We understand that many players are disappointed that not all of the content they expected to be in at Early Access launch is there.
Along with the performance issues, our top priority is addressing the reported potential item duplication bug. Once we can replicate this issue and solve it, we will let all of our players know.
Most importantly, we know that there is end-game content missing that many of you expected in this first Early Access build, given what's available in the other versions of the game. Additions like the 15v15 PVP and new high-level dungeons will be added in 1-2 weeks' time, with more to come soon after.
Bless Online's Early Access was always intended to be a growing experience, with systems and content being added in the weeks and months ahead; this is why we chose the Steam Early Access program. We are sincerely sorry that our players were led to believe otherwise, and we are happy to allow refunds for those who feel they cannot wait for the new content to arrive. We hope that you will return to the world of Bless when the features you expect are in the game and ready for your participation.
Sincerely,
Sungjin Ko, Executive Producer