Skyforge's Gods At War Update To Introduce Pvp Balance Changes And Ladder System


SKYFORGE – GODS AT WAR
Draw your weapons and get ready to charge!
With this update, we will be introducing three major innovations to the PvP experience in Skyforge. All of this is geared towards making it a more balanced and a more rewarding battle in the arena of gods.
BALANCE AND SCALING
The Battle of Golems, Battle of Equals, and Massive Battles will be adjusted in their balancing. All three modes will use the same matchmaking that was previously only used in Battle of Equals.
Alongside matchmaking changes, a new scaling system will be introduced, based on the Battle of Equals system with a few additional changes. At the beginning of PvP battles, your basic weapon and gear stats will be adjusted to comply with the current season.
Special effects of weapons, artifacts, and symbols will still work in PvP, but the bonuses granted by the Cathedral and the Tower of Knowledge will not. The Greater god form or the battle mounts will also be deactivated in the Battle of Equals and Massive Battles.
Besides scaling, we are introducing a new stat which can be boosted by PvP activities. This stat is meant to increase the power of your character in PvP and will show your progression in PvP battles, regardless of your PvE experience.
Pantheon Wars, Hostile Territories and Lugran Research Base are not affected by these changes.
LADDERS AND REWARDS
This update brings also a new Ladder system that allows you to fight your way to the top against all other players and claim exciting rewards.
The PvP ladder will support seasons that line up with the invasion cycles, so that players have a minimum of eight weeks to prove their skill while also having regular chances to get on board and make a name for themselves and to claim the exclusive prizes. Once you reach a certain ladder rank, you won't fall in to a lower tier until the season is over.
Your reward will be based on your ranking at the end of a season. Rewards will range from consumables to legendary weapons. On top of that, reaching certain milestones in the ladder will award you special prizes!
The new ladder system will replace the current PvP directives.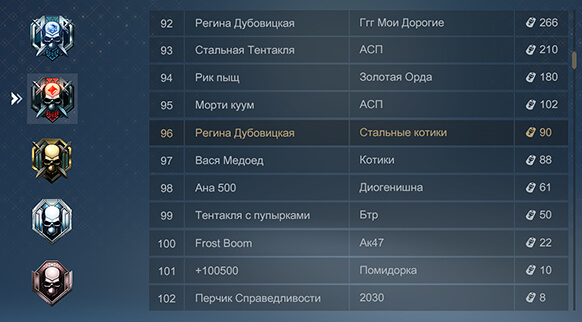 PVP HAPPY HOUR
A new addition for PVP players will be the Happy Hours. During a specific time frame, the rewards obtained from playing in the PvP modes will be significantly increased. This means less time in queues, more battles and better rewards for everyone!
With all these changes, we are hoping that players will be able to rediscover the thrill of battle in Skyforge.
Improved scaling and the removal of power items will make the fights more balanced while the new PvP stat and the Happy Hours will make the game modes more accessible for all players.
We will see you in the arena, Immortals!