Bless Online To Grow With The Ruber Ossuary Next Week

Greetings to you all!
We hope you have been enjoying the big level 50 update, and have been leveling up your characters and exploring all the new areas and stories! Very soon, on November 21st, we will be adding even more new content.
In addition to another new level 50 dungeon, Ruber Ossuary, we will be adding two new DLC packs, three different looting pets for purchase, and we will also be running a 20% off sale in the Lumena shop!
New Dungeon – Ruber Ossuary (Normal)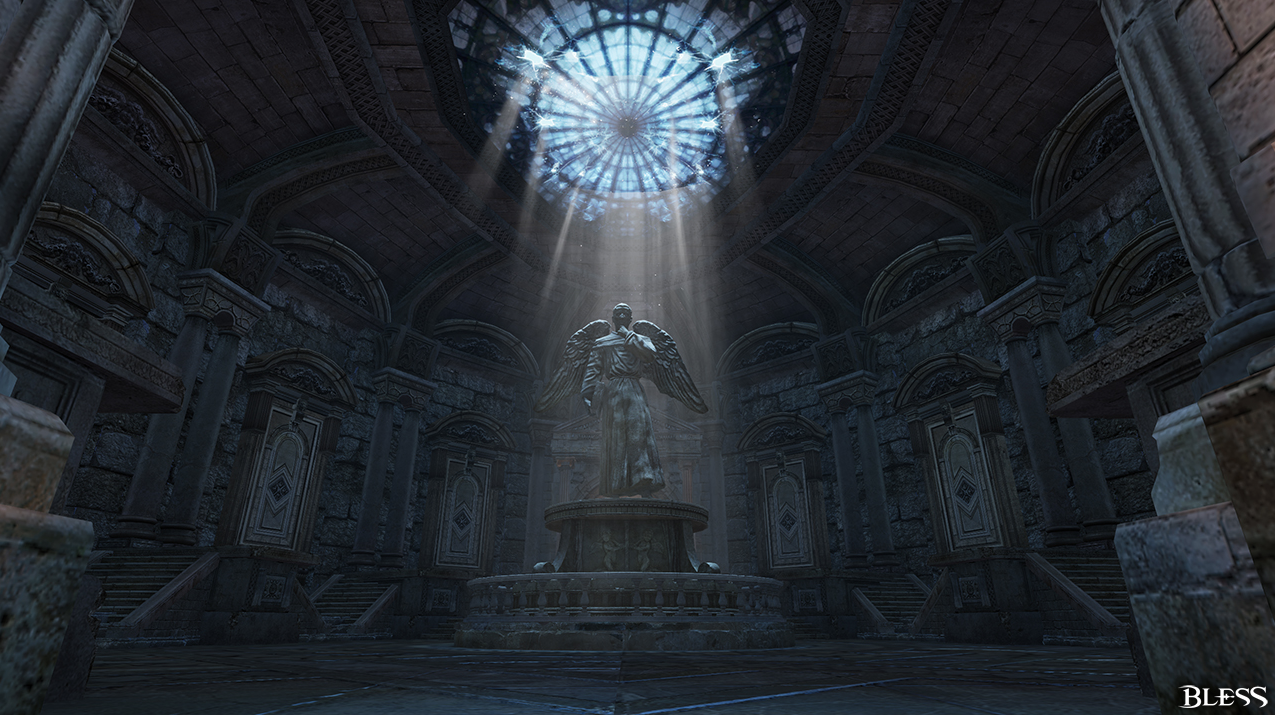 In the update, we will be adding the brand new Ruber Ossuary dungeon! The entrance will be able to be found in Rosso's Mansion in Terny City for Union, and in the Timorris Abandoned Mine in the Elemental Forest for Hieron. Players will be able to enter it once per day, and must be level 50 to do so. A five-person party is recommended to tackle this challenge, as players will be facing down a variety of nefarious bosses!
In the depths of Ruber Ossuary, Sulla's resting place, players will come face to face with mid-level bosses such as Mutant Osis, Magum the Evil Spirit Sorcerer, and Chief Priest Bursty. The Final boss of Ruber Ossuary is Sulla Ruber. From defeating these bosses, players have a chance to receive a variety of valuable rewards.
Serpent Squire and Dragon Knight DLC Packs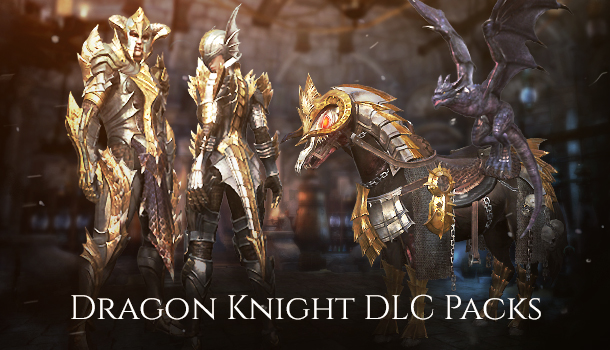 The two new DLC packs that will be available for purchase through Steam contain items valuable for both beginning adventurers and veteran warriors! We will be running special DLC release discounts as well, so that the Serpent Squire pack, normally priced at $14.99, will be available for just $9.89! It comes with the items listed below:
Mirror Ball Watcher Looting Pet
500 Lumena
Inventory Expansion Ticket (8 slot) x 1
Companion Growth Potion (1 Hour) x 5
Nutrition Refreshment for Pets (1 Hour) x 10
The second DLC, the Dragon Knight pack, is reduced in price from $59.99 to $39.59 during the release sale! It comes with the following skins and items:
Dragon Knight Costume
Dragon Knight Mount Skin
Dragon Knight Pet Skin
Revenant Commander Nale Looting Pet
7900 Lumena
Inventory Expansion Ticket (8 slot) x 4
Extra Tactic Save Ticket x 1
Companion Growth Potion (1 Hour) x 10
Nutrition Refreshment for Mounts (1 Hour) x 20
Nutrition Refreshment for Pets (1 Hour) x 20
New Looting Pets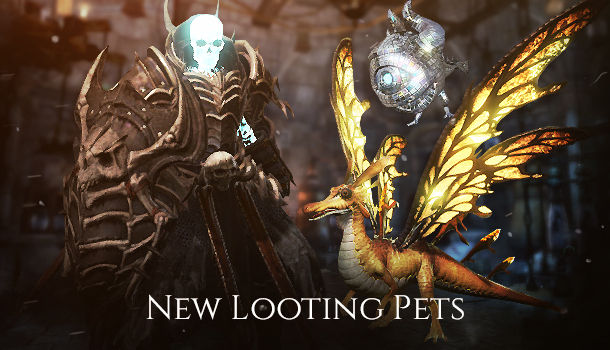 Three looting pets will now be available for purchase in the Special Currency Shop! These pets are rare, level 10, permanent auto-looting pets that come with one auto-looting skill; this skill is fixed and will not change when using the Companion Skill Change Token. These pets come with an Upgrade Attempt count of 10, and each looting pet has a special look that hasn't been seen so far in the Steam version of Bless.
The Mirror Ball Watcher, Dragon Sprite, and the Revenant Commander Nale looting pets will be available for a discounted price of 800 Lumena in the shop, and the Mirror Ball Watcher and Revenant Commander Nale pet will also be available in the new Serpent Squire and Dragon Knight DLC packs, respectively.