Monster Hunter World Prepares To Celebrate The Winter Holidays With The Winter Star Fest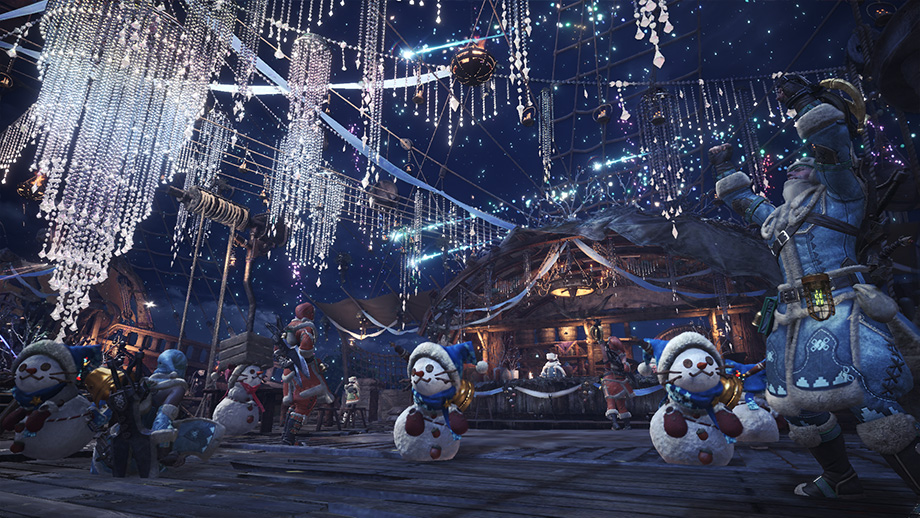 Dates Held: November 30 to December 17, 2018 (UTC)
Visit Astera's Gathering Hub, the Celestial Pursuit, and you'll find it bedecked with decorations, and the staff garbed in their wintertime best!
Even the Handler and your Poogie are dressed for the occasion!
During this period, almost all of the special Event Quests from the past are available again.
You'll get some new login bonuses and limited bounties too!
This is your chance to get the materials for that equipment you missed, as well as plenty of items exclusive to the Winter Star Fest!
Enjoy a limited-time-only platter at the Gathering Hub, and get some great deals at the various facilities in Astera.
What is the Winter Star Fest?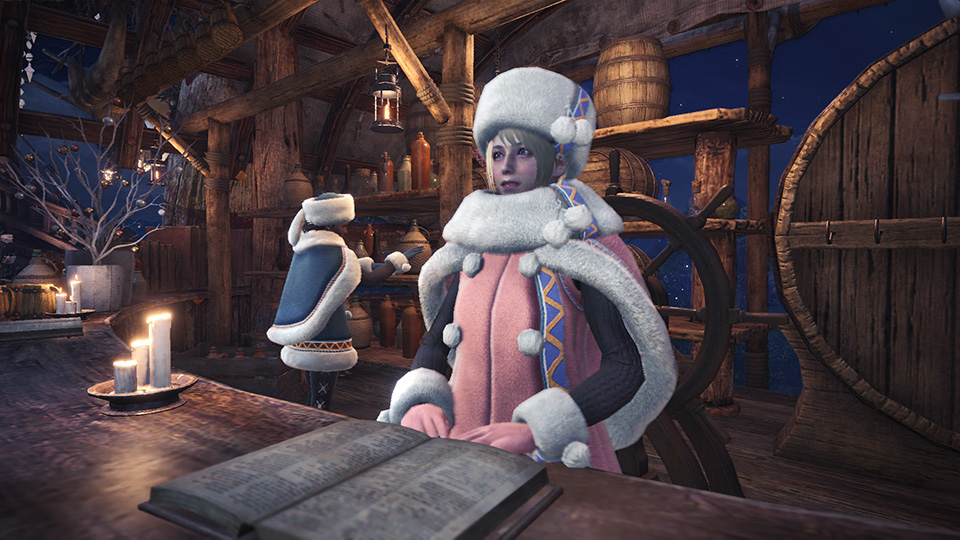 During this seasonal event, you'll find the staff at Astera's Gathering Hub garbed in their wintertime best!
Event Quest Extravaganza
Dates Held: November 30 to December 17, 2018 (UTC)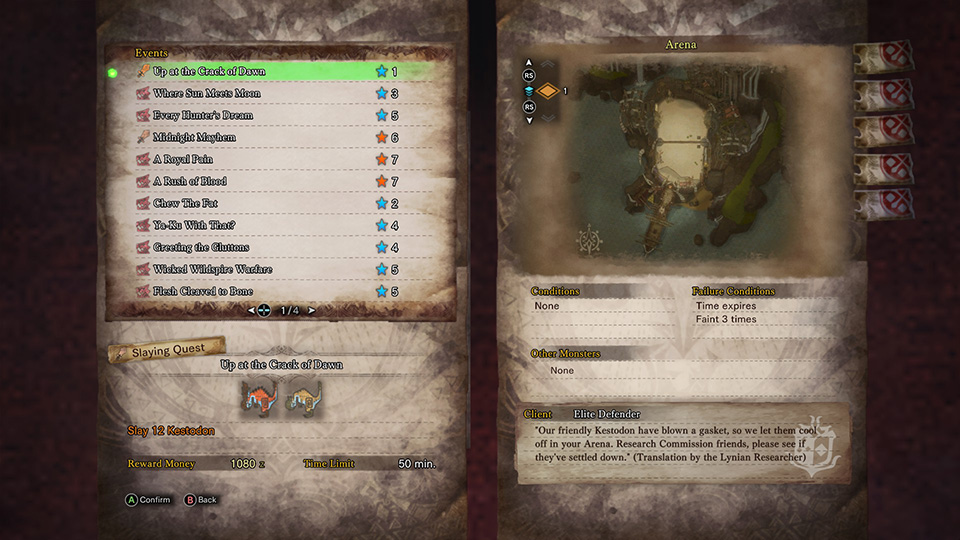 For the duration of the event, almost all previously released event quests, including exclusive Summer Twilight Fest quests, will be made available. Some exceptions apply, but there's no better chance to hunt for materials for any special equipment you may have missed out on!
Go on limited-time only quests to gather materials and craft special armor!
Collect Winter Star Tickets to create new armor that is not only fashionable, but sure to keep you warm and comfortable too! The Orion α series (left: high rank female armor) and the Orion series (right: low rank male armor).