Gloria Victis Updates To Be More Festive Amidst The Clanging Of Steel

Ho ho ho, warriors!
Christmas time has come but Santa Claus has lost all the gifts and needs your help to find them. He's generous though, and your efforts will be paid well – you can obtain some new skins for free! Also, this update includes several gameplay tweaks and bugfixes, as well as client-side optimization improvements.
Moreover, we have a Christmas contest for you. Only now, you can win a special pack of Gloria Victis gifts! Read more and join the contest now – the winners will be announced on January 3rd!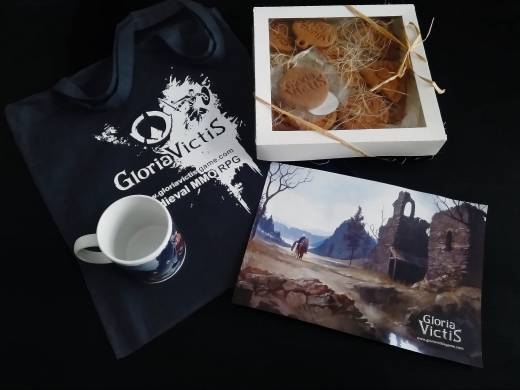 And – Merry Christmas everyone! Thank you for your awesome support and see you in battle!
Changelog v.0.8.7.7.1
Christmas Content:
– Added a Christmas quest which allows you to obtain a new skin for Campfire – it can be started in the capital city of each nation
– Added 3 Christmas events which allow you to obtain mid- and high-tier items, as well as a new skin for Bloomery – they can be started in the capital city of each nation
– Added Christmas food recipe: Gingerbread, which can be crafted in the player-built Campfire and Bloomery
– Added a new Christmas skin for Bloomery
– Added a new Christmas skin for Campfire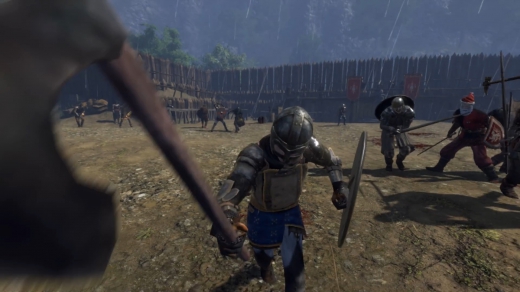 Screenshot made by Lia
Quality of Life Improvements:
– Client-side optimization improvements
– Added possibility to spawn furnaces in some parts of each capital city – suburban and port areas
– Increased the Campfire's number of material slots from 2 to 5
– Removed Spooky Foxes from the Volcano world event
– Improved the Huntsman ability's description
– Added 4 new skins for the Champion's Helm: Speartip's Helm, Black Coats' Helm, The Silent Company's Helm, The Serpent Brothers' Helm
Fixes:
– Fixed an issue causing that some specific items couldn't be crafted
– Fixed updating the furnaces' recipes instantly list after learning a recipe
– Fixed an issue causing that some resources could be gathered only once, even though they respawned properly
– Fixed an issue causing that if a player joined the Volcano world event and moved away of it, they would be moved back to the capital at the event's end anyway
– Fixed an edge case issue causing that unexisting items weren't being removed from the hotbar
– Fixed an issue causing that the names of items in the Supporter Shop window were being cut
– Fixed the Tanned Beast Leather's name