GW2 Gemstore–wings Of Love Glider Combo And Club Chair

GW2 gemstore updated today with the Wings of Love Glider Combo for 700 gems and the Club Chair for 400 gems.
Wings of Love Glider Backpack Combo – 700 gems
Glider was released from back in 2016
Club Chair – 400 gems
Have a Seat in the New Club Chair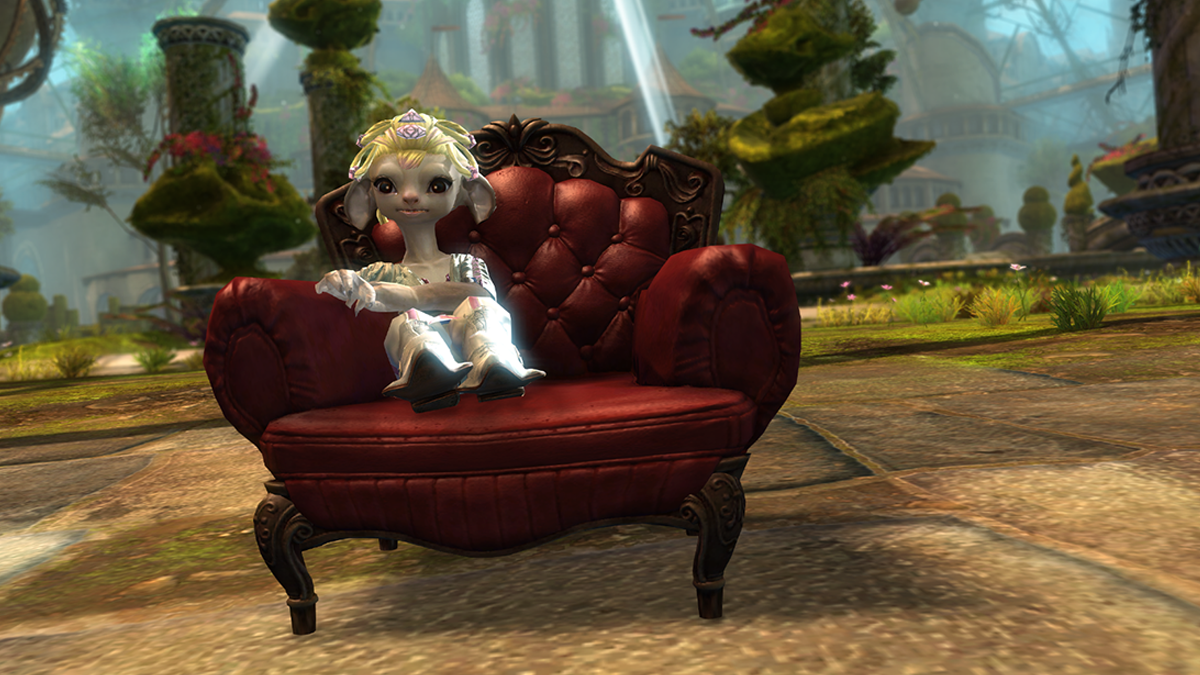 Club Chair
Add this chair to your novelties wardrobe to bring a touch of elegance to any gathering. Use it to kick up your heels in style wherever you go!
Wings of Love Backpack Glider Combo
Our lovely Wings of Love Glider is now bundled with a matching backpack. If you already own the glider, visit a Black Lion Exchange Specialist to unlock the Wings of Love Backpack Skin.
Living World Seasons 2 and 3 on Sale
For a limited time, pick up the Living World Season 2 Complete Pack and Living World Season 3 Complete Pack at a discount.
What's in Stock
We're swapping out some of our current inventory of armor pieces this week and bringing back seasonal favorites.
Celebrate Valentine's Day with charming weapons! Skins from the Devoted Weapon Collection and Lovestruck Weapon Collection are available from Black Lion Weapons Specialists.
Returning This Week
Black Lion Keys and Scrap Package
Infinite Unbound Magic Gathering Tools