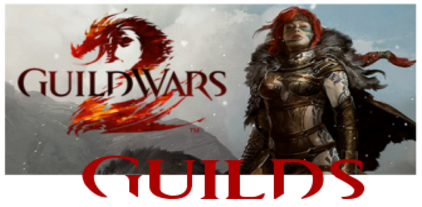 Guild Name
The Maddest Hatters
Guild Tag
[MaD]
Last Updated
12th February, 2019
Server
Piken Square
Style & Focus
Casual/Laidback PvE
Language(s)
Dutch
Location
Website
N/A
Discord
N/A
Twitter
N/A
Voice Comms
Discord
Members
11-50
Guild Leader(s)
René, Mentar Aruth
Recruitment Status
Open
Min. Age
20
Min. Time Investment
N/A
Timezone(s)
GMT +1
Skill Level(s)

Low

Medium

Activities

Socialising 

Dungeons 

Dynamic Events 

Raids
Guild Wars 2 Info
The Maddest Hatters zoeken nieuwe leden! Ben jij op zoek naar een gezellige, kleinschalige guild, waarbij (volwassen) members, na een dag werken of studeren (en in sommige gevallen de kinderen op bed gelegd te hebben), elkaar opzoeken om samen te exploren, deel te nemen aan dynamic events, Guild Missions, of om Dungeons of Fractals te doen? En dit alles in een open en ongedwongen sfeer? Dan zijn wij de Guild voor jou!
Een paar feitjes op een rij:
Eén van de oudste Guilds van Guild Wars 2 (een kwartier ná de launch gecreëerd)
PvE-content is onze hoofdbezigheid: exploren, dynamic events, guild missions, fractals, dungeons en raids!
Gemiddelde leeftijd ligt tussen 25 – 35 jaar oud
Plezier staat boven stricte regels
Nederlandstalige Guild
Behulpzame members
Contact ingame via Discord en out of game via een whatsapp-groep (niet verplicht natuurlijk)
Humor van de bovenste plank
Humor van de middelste plank
En heel soms humor van de onderste plank, meestal in het weekend
Geschiedenis van The Maddest Hatters:
The Maddest Hatters [MaD] is een gilde opgericht in 2005 door een groep vrienden dicht na de opening van GW1. In Guild Wars 2 werd de Hatter traditie voortgezet: al binnen een kwartier na opening van de servers, werd de Guild opgericht, of eigenlijk voortgezet! Lange tijd zijn de Hatters inactief geweest, maar de harde kern heeft de wereld van Tyria weer weten te vinden!
Wil je lid worden, of meer van ons weten voordat je lid wilt worden?
Mail dan naar: guild.of.the.maddest.hatters@gmail.com
Whisper/mail ingame naar: Mentar Aruth.4870