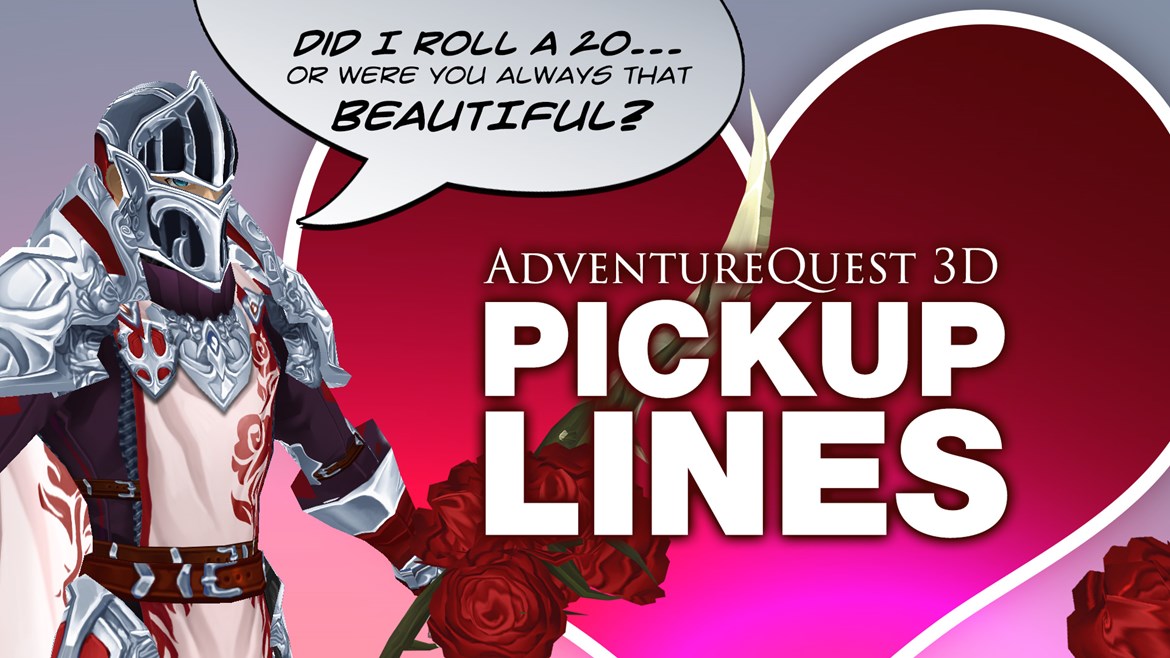 Gamer Pick Up Lines
Emergency pick up lines for solo heroes
It is Valentine's week… better known Heroe's Heart Day in the common tongue. We know that many heroes are worried about spending this commercially chocolate-industry indicted Holiday in single player mode, and we want to help. Below, please find an arsenal of essential lines to help you win the lord, lady, or… well, it is 2019, so, you know, whatever… of your heart. Be warned! These magical words work like spells, so please do not misuse them to create a raid– you naughty player you.
AdventureQuest 3D Pick Up Spells
Grim Reaper: "I always knew you were the one… it was Love at First Scythe"
"Are you a Mage? Because you are enchanting…."
"…not even a Mimic could mimic my love for you."
"Last Valentines Day I gave you my heart… this year, I want it back."
"I said I would die for you… you never said you'd re-animate my corpse X_X Master."
"Did you just misfire your crossbow, or did Cupid's arrow just hit me"
"Did you use a cantrip? Cause I just tripped and fell for you"
"My love burns for you… and pretty much everything else. I'm a Pyromancer."
"Is that a Claymour in your pocket or are you just happy to see me?"
"I swear officer, she said she was level 21!"
"Necromancers – putting the romance in necromancy."
"Wanna just Necroflix and Chill?"
"You're so Vane, you probably think this game is about you."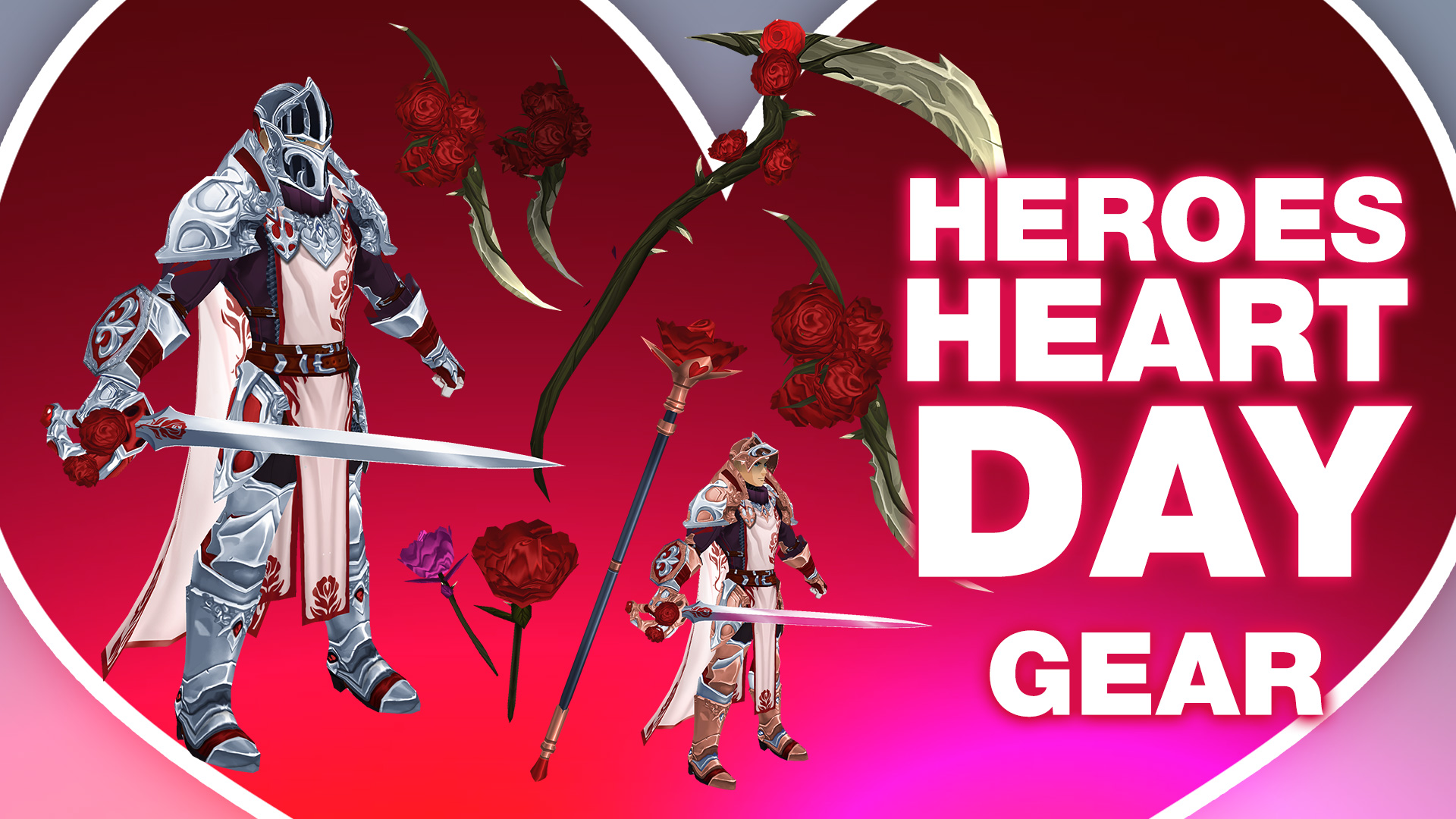 This Hero's Heart Day… Get More Hearts
"Does a rose by any other name not stab as sharp?" This Thursday, on Hero's Heart Day, arm yourself with a selection of new gear which will let that special someone know… you're coming for their heart, and they better start running. These new items will be available starting Thursday in AdventureQuest 3D's home town of Battle On for a short time only.
"Are you a ninja? Because your beautify took me by surprise… also, those black pajamas."
"Health bars are Red, Ogres blood is Blue… you and me baby, PvP's coming soon."
"The more of these health potions I drink, the prettier you look." #PotionGoggles
"Check out this magic armor. Know what it's made of? Boyfriend material."
"My lair or yours?"
Create a Pick Up Line – Help out your fellow players
Write your own (PG-ish please!!!) pick up lines in the comment section below. Maybe you can help a solo player find their ready-player-2. Like Screenshot Saturday's, we'll use the best comments in random marketing and credit you so you get some love too.