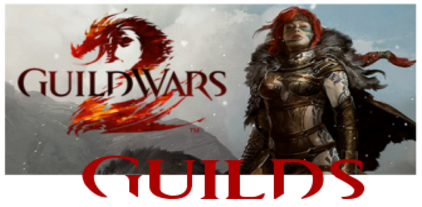 Guild Name
Bunny Foofoo Belly Button Lint
Guild Tag
[FUZZ]
Last Updated
27th February, 2019
Server
Tarnished Coast
Style & Focus
Casual/Laidback PvX
Language(s)
English
Location
Website
N/A
Discord
N/A
Twitter
N/A
Voice Comms
Discord
Members
151-300
Guild Leader(s)
See info for details!
Recruitment Status
Open
Min. Age
18
Min. Time Investment
N/A
Timezone(s)
GMT -9 through GMT -5
Skill Level(s)
Any
Activities

Socialising

World vs World

Dungeons

Structured PvP

Dynamic Events

Raids
General Guild Info
Welcome to the semi-official-but-not-really-the-"official"-official recruitment post for the FUZZ guild! In efforts to shorten-down our recruitment posts, the bootiful posts (like this one) will be decreased in length to cover the big points, but we will continue to utilize our google doc like we have in the past, where there is much more info. there!
Alright, Lan, we get it; you're trying to not waste my time. TELL US ALREADY ON HOW TO JOIN THIS TRAINWRECK! Well, before I do that, allow me to put out a few points of what this guild is compromised of, what we may/may not do, etc..
Anything not mentioned on this post will be in our google doc; GO READ IT! You'll be glad you did.https://tinyurl.com/FUZZrules

We have a semi-official guild anthem here, I think… https://www.youtube.com/watch?v=VALJZBKFEFQ

Our guild motto: Do what you want when you want. We abide by this philosophy rather well, as we do not want to hold members accountable to joining some in-game or guild event that you have absolutely no interest in. However, it never hurts to try it at least once. 😉

We began our reform on April 1st, 2018 (go figure), and have been recruiting actively sense!

We are recruiting casual-to-semi-casual PvX players, but more heavily does our guild dwell in the PvE and WvW aspects (some PvPers, but not a bunch).

We are on the Tarnished Coast (NA) server for WvW-purposes! We strongly encourage those wanting to get involved in WvW to come here! Funds can be assisted with, given you provide your loyalty, a sacrifice of any Yak's player, a credit card number, etc.. Joking aside (we don't want your credit card #, duh.), join us here!

That about sums it up (at least to what I had on our other post).
So, again, while this is not everything, I redirect your attention to the first bullet for our compilation doc!
Now, how do I get an invite to this trainwreck? Ezpz. Contact one of the following people to receive an invite! Maybe not, either…
Lanthun.7251 – Lanthun#9028 – (EST)
Hobbitude.5208 – Hobbitude#1580 – (PST)
Distinguished.6531 – isaac#3168 (EST)
Feel free to respond here, or message me directly. I try to check Reddit at-least once a day, but some days I truly forget. The best way to get in contact with any of us is, usually, in-game, but Discord ID's have been given out for reasons if we cannot be on.