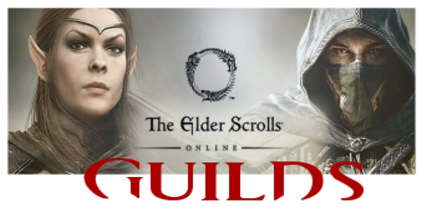 Guild Name
Strategic Tamriel Defense
Guild Tag
[STD]
Last Updated
15th March, 2019
Server
American (PC)
Faction
Aldmeri Dominion
Style & Focus
Strict/Hardcore PvX
Language(s)
English
Location
Website
N/A
Discord
https://discord.gg/CXsnEBP
Youtube
Youtube
Voice Comms
TeamSpeak
Members
11-50
Guild Leader(s)
Inubis
Recruitment Status
Open
Min. Age
18
Min. Time Investment
10 hours/week
Timezone(s)
GMT -8 through GMT -5
Skill Level(s)

High

Activities

Socialising

Alliance vs Alliance

Trials/Raiding

Veteran Dungeons
General Guild Info
About Us:
Strategic Tamriel Defense (STD) was founded a month after launch and is one of ESO's longest continually running end-game guilds. We compete on the PvE leaderboards and are one of the few guilds who has completed Veteran Maw Hardmode on PC/NA ESO. We also have members who are long-time, experienced solo or small group PvPers.
Guild Culture:
STD is, first and foremost, a guild of friends. Our common bond is a love of competition, making and breaking the meta and a good laugh.
We love to come up with new strategies and execute them with extreme precision, a feat that usually includes hours of raid practice. Despite that, we maintain a chill atmosphere. We acknowledge failures with the intent to learn rather than blame. During raid time, our TS is filled with shot-calls, strategic discussions, good-natured ribbing and occasional singing.
If you are interested in some videos, check us out on the YouTubes (links below).
Recruitment:
STD recruits members who are experienced competitive gamers, seasoned theory crafters, experts in their roles and who have strong situational awareness. That being said, a lack of a experience does not disqualify you. Some of our most accomplished members are those who were new to end-game content but demonstrated an aptitude to learn and a strong desire to improve their existing foundations as a player.
Consider requesting an invite if you thrive in team-oriented environments that focus on squad cohesion. You must be able to accept constructive criticism, make build changes for the betterment of the team and commit to raid schedules if you sign up for a dedicated squad. In competitive environments, signing in to TeamSpeak (TS) is mandatory and using your mic is more than recommended.
We prefer players who are at or above cap on Champion Points (CP). Being at CP cap indicates you have a consistent online presence and are more likely to be an active member of the community. In addition, it is more likely you will have experienced most of the content the game has to offer. Minimum CP Requirement: 450
Do not apply if you have an e-peen bigger than Olympus Mons and think gaming is the most important thing in your life. We reside in that middle ground where winning is an important goal but not the only goal. Many of us are veterans of the competitive gaming world and have moved on to bigger and brighter things. Our tagline is " casually competitive ".
All recruits are subject to interview and evaluation before joining. If interested, send an in-game mail to @Inubis with the subject "Invite Request – Guildex". Please also complete this short survey: https://goo.gl/aD5Lxw.
Videos:
Pre-Patch 2.5 Hel Ra: https://youtu.be/E9I-pSEA7YI
Pre-Patch 2.5 Manti Burn w/ Light Armor Tank: https://youtu.be/7_O8co5Bw04
Homestead (2.7) Veteran Maw of Lorkhaj Full Run: https://youtu.be/bXqseCU9Pao?t=1
More videos of STD members in action can be found at: https://www.youtube.com/channel/UCTNxblgCEjc_3lhWBs6sLuA