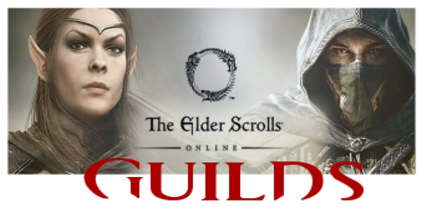 Guild Name
Blood Vortex
Guild Tag
[BV]
Last Updated
15th March, 2019
Server
European (PC)
Faction
Undecided
Style & Focus
Balanced/Mixed PvX
Language(s)
English
Location
Website
http://bloodvortex.enjin.com
Discord
https://discord.gg/3NcNAaU
Twitter
N/A
Voice Comms
Discord
Members
51-150
Guild Leader(s)
Kreateer
Recruitment Status
Open
Min. Age
N/A
Min. Time Investment
N/A
Timezone(s)
GMT through GMT +1
Skill Level(s)
Any
Activities

Socialising

Roleplaying

Questing

Trials/Raiding

Veteran Dungeons
Elder Scrolls Online Info
Have you grown weary of your mortal life? You no longer find any pleasure in your daily debaucheries? You find yourself drowning in melancholy as each day passes?…
Then heed my call and join our ranks! Become one with the shadows! Feast on the blood of the living and experience immortal life! Meet our Mother – Lamae Bal – pass her test and be proud of your new lineage as a vampire and Blood brother/sister of Blood Vortex!
We await your arrival… <O,.,O>
———————————————————-
Blood Vortex is a friendly PvX, Social and Roleplaying vampire guild accepting all players of any level or faction!
We host several daily and weekly events such as the popular "Feeding Spree", our Guild Lottery, PvP Tournaments and more!
We are also always willing to help anyone with leveling, crafting, farming or questing!
Whether you are a vampire or looking to become one, you are most welcome in our guild!
Contact me in-game (@Kreateer), via our website (https://bloodvortex.enjin.com) or on our Discord (https://discord.gg/7b9m2EY) to join us!
Our ESO forum recruitment post: https://forums.elderscrollsonline.com/en/discussion/369356/pc-eu-blood-vortex-pvx-social-vampire-guild#latest