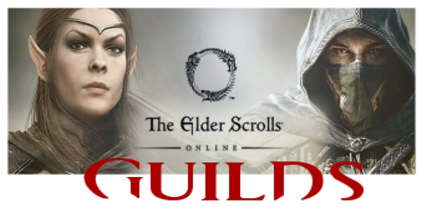 Guild Name
The Vulgar Unicorn (35+)
Guild Tag
[TVU]
Last Updated
25th January, 2020
Server
American (PC)
Faction
Undecided
Style & Focus
Casual/Laidback PvX
Language(s)
English
Location
Website
N/A
Discord
N/A
Twitter
N/A
Voice Comms
Discord
Members
11-50
Guild Leader(s)
Unspecified
Recruitment Status
Open
Min. Age
40
Min. Time Investment
N/A
Timezone(s)
GMT -7
Skill Level(s)
Any
Activities

Socialising

Roleplaying

Alliance vs Alliance

Questing

Trials/Raiding

Crafting/Trading

Veteran Dungeons
Elder Scrolls Online Info
Welcome to The Vulgar Unicorn, a tavern for the older adventurer who is perhaps a little slower and little wiser, one who wants to hang out with similarly minded adventurers to sing familiar songs, recount heroic dragon slayings and tell huge-fish stories.
We are a few like-minded individuals over 40 who wish to get to know more like-minded individuals. The age is not carved in stone nor is it a measuring stick of any sort, we just like to take things easy and finish dungeons at leisure although we do like no-death and speed runs as well. Just not all the time.
There are no other pre-requisites, Level 1 or 50, we'll be happy to meet you. Whether you need armour crafted or a particular monster set, we'll help you get it. We have a Grand Master Crafter on board, full selection of crafting stations and Guild House getting a new paint job. If interested, please contact @THX2538 in-game for invite and Discord link. Happy adventuring!
PS. The guild name pays homage to the popular tavern in THIEVES' WORLD and it's in no way indicative of its members' conduct.