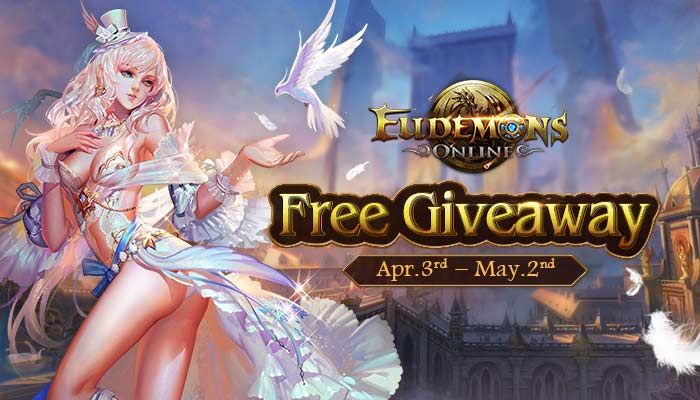 MMORPG has partnered with Eudemons Online team to bring a special Free Media Pack for our new players to challenge new server Elysium! The pack will give your several amazing prizes!  Get your key now!
2,494 Keys Left
Lucky Media Pack Includes:
One Million Gold
Graceful Fiery Soul Pack (30 Days)
Elf Nevaeh Pack
Sea of Stars (14 Days)
Luxury Moonlight Pack
One set of Level 51 Super Equipment
One Level 71 Super Weapon
Event Rules:
Event Duration: April.3rd to May.2nd (PST)
One gift per new created character.
Only for the new players who have successfully registered during the event.
Code can only be used in new server Elysium.
About Eudemons Online
Eudemons Online is a Free-To-Play fantasy MMORPG presented by TQ Digital. In this mythic world, you can choose to be a Warrior, a Mage, a Paladin, a Vampire, a Necromancer or a Shadow Knight. Over one hundred distinct Eudemons are ready to assist you in your travels. Select and train them wisely to add extra power to your character, and use them to your advantage in the fierce battles you will face. Since launched, Eudemons Online has attracted over million players worldwide. Join and prove yourself on the world-class stage now!
For more information about Eudemons Online make sure to check out the official website now!