Monster Hunter World Spring Blossom Fest Returns Today For All Platforms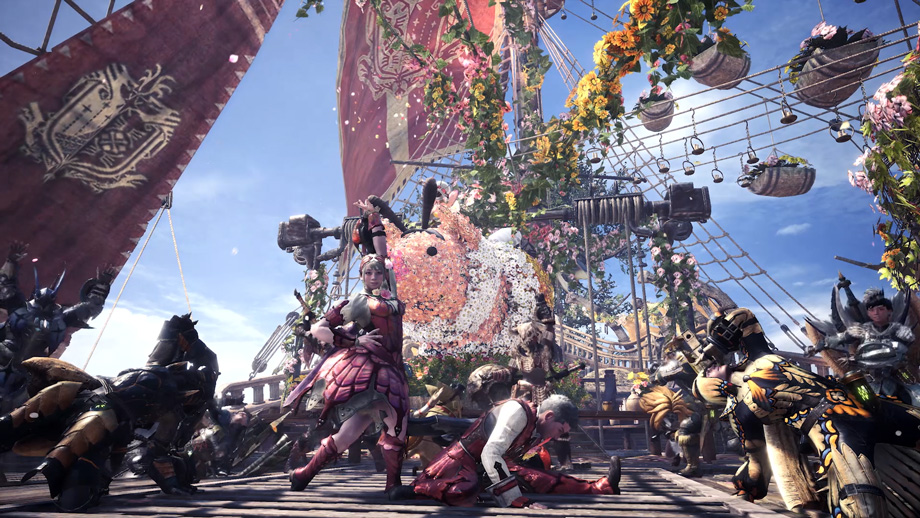 What is the Spring Blossom Fest?
The Spring Blossom Fest is an in-game seasonal event for "Monster Hunter: World", held in Astera's Gathering Hub, the Celestial Pursuit! Visit the Gathering Hub while you're online, and you'll find the Celestial Pursuit bedecked with decorations, and the staff garbed in their springtime best! Take part in the seasonal festivities with hunters from around the world, and enjoy limited-time-only events, items, and more!
Must-see Springtime Flair
Don't miss the festive springtime couture modeled by the ladies of the Celestial Pursuit—and be sure to "pawse" to admire the Felyne fashion, too!
Event Quest Extravaganza
Availability: April 26 – May 16, 2019 (UTC)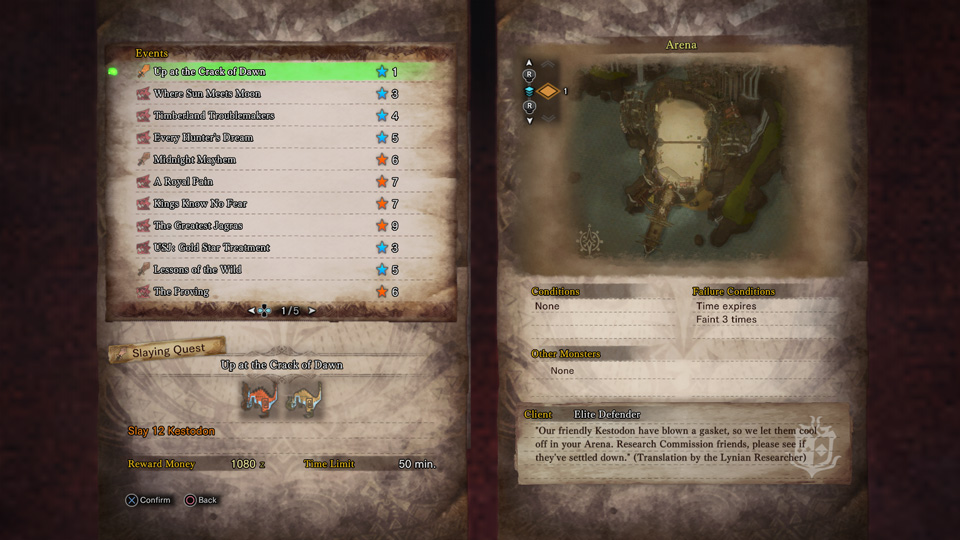 For the duration of the event, almost all previously released event quests, including exclusive Spring Blossom Fest quests, will be made available. Some exceptions apply, but there's no better chance to hunt for materials for any special equipment you may have missed out on!
Make Your Own Spring Blossom Fest Gear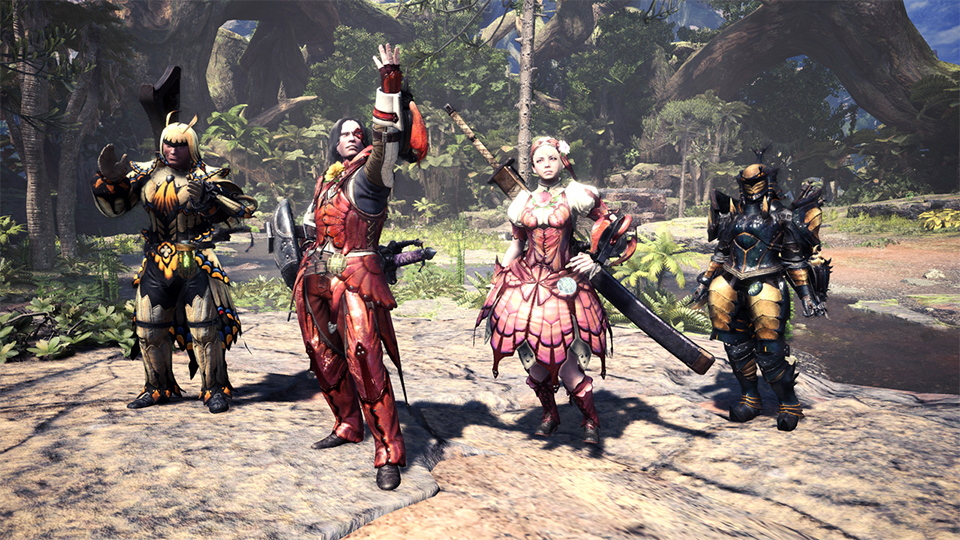 Complete seasonal event quests and bounties to gather the materials for unique Spring Blossom Fest gear!
The Spring Blossom Fest is giving a springtime boost to facilities all around Astera!
Facility Sales
Spring is in the air, and that means the chance for special sales at the facilities around Astera! While the sales last, you'll be able to purchase items or pay for other facility services at reduced costs. A sale period is indicated by a special ship docked in Astera's harbor, along with a unique musical track playing in the background. Sales trigger for all online players at the same time, so if you notice a sale going on, be sure to let your hunting buddies know!
Login Bonus and Limited Bounties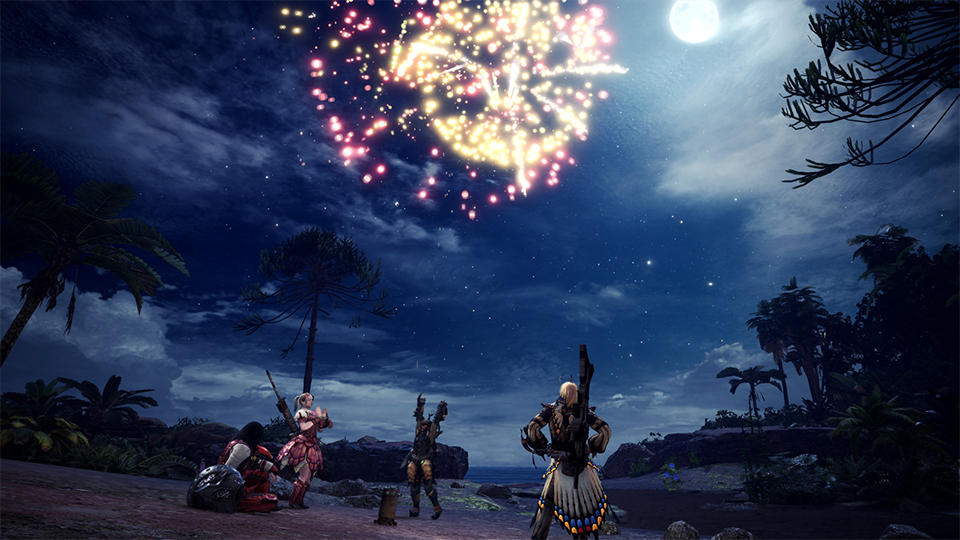 For the duration, your daily login bonus of one Lucky Voucher will be increased to two! You might also notice a little bonus surprise thrown in! In addition, limited bounties are dropping from a weekly rotation to a DAILY rotation, and will even include limited Spring Blossom Fest items as rewards.
New Outfits for the Handler and Poogie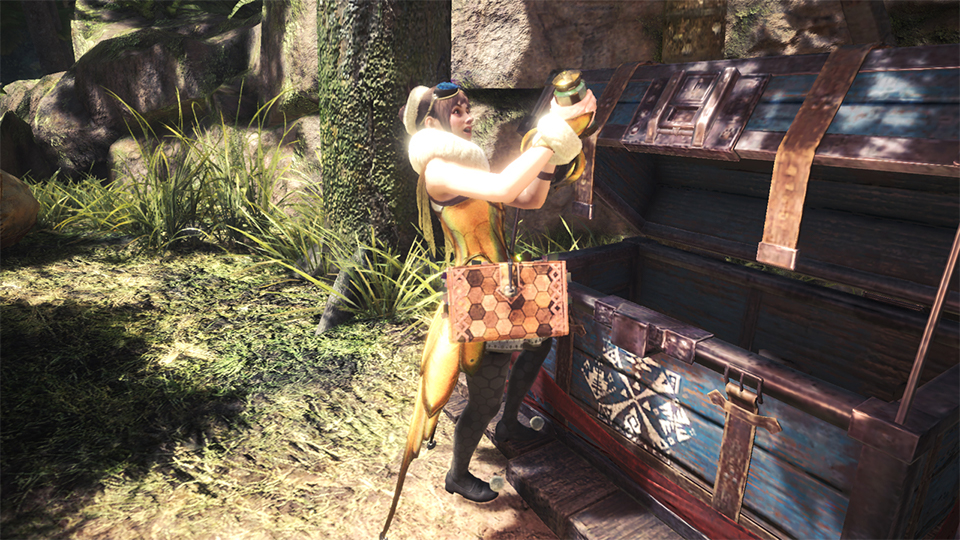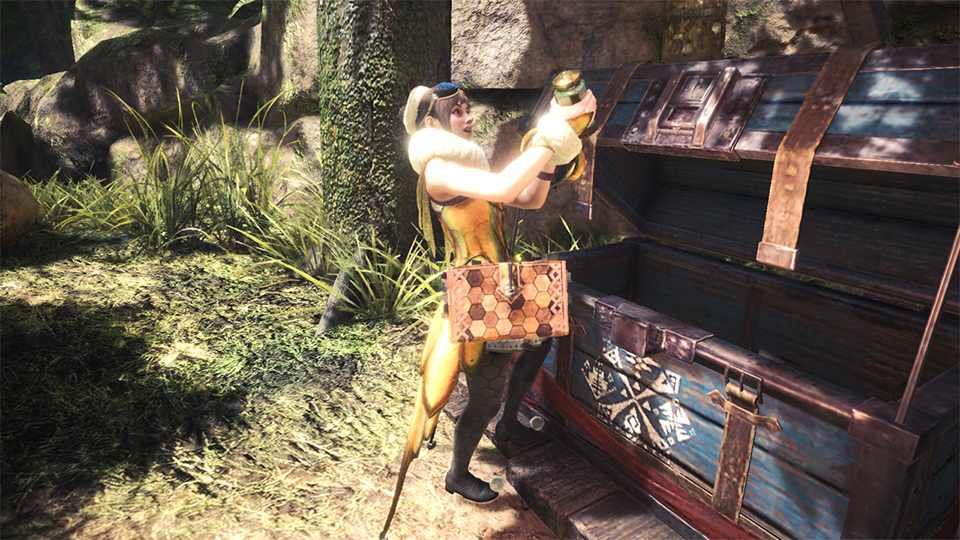 For the duration of the Spring Blossom Fest, a new outfit will be available for the Handler! Talk to the Housekeeper in your room to change the Handler's outfit. There will also be a new outfit for your Poogie!
Note: The Handler's seasonal outfit is only available for the duration of the event.
All this and more in the seasonal Spring Blossom Fest! And remember, the seasons may change, but in "Monster Hunter: World" it's ALWAYS hunting season!