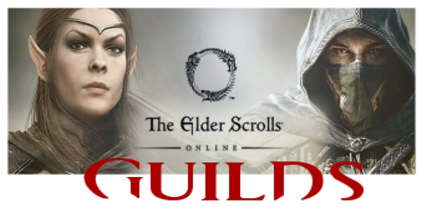 Guild Name
Crusaders of Akatosh
Guild Tag
[CoA]
Last Updated
15th May, 2019
Server
American (PC)
Faction
Aldmeri Dominion
Style & Focus
Casual/Laidback PvX
Language(s)
English
Location
Website
N/A
Discord
N/A
Twitter
N/A
Voice Comms
Discord
Members
300+
Guild Leader(s)
@AlanTheStarLord
Recruitment Status
Open
Min. Age
N/A
Min. Time Investment
N/A
Timezone(s)
GMT +10
Skill Level(s)
Any
Activities

Socialising

Alliance vs Alliance

Questing

Trials/Raiding

Crafting/Trading

Veteran Dungeons
General Guild Info
Welcome! We're one of the biggest and best AU-based family friendly social guilds you'll find (420+ members), for all races and factions, noobs + vets. We have active guild chat, guild house with ALL the set crafting stations in the game + merchant and banker, and daily and weekly guild activities (dungeons, trials, etc). We use Discord as if it's a forum for discussions, we have voice channels for group activities, and we have a weekly raffle to win prizes!
Our community enjoys providing their assistance to each other in guild chat and Discord, which includes information, advice or guidance, as well as making and providing weapons, armour or enchantments, and helping each other with quests, dungeons and bosses.
We have zero tolerance towards anyone who engages in swearing, drama, bullying, rudeness, insubordination, discrimination, insults, or other undesirable behaviour. We do our best to make sure the Crusades is a great place to be!
If this sounds like something you'd enjoy being part of, get in touch in-game with @AlanTheDragonLord, our guildmaster. Tell him you saw the ad on Guildex, and he'll send you an invite. Welcome to the community!