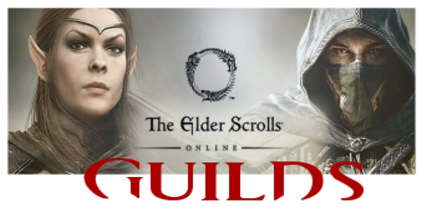 Guild Name
Divine Crusade
Guild Tag
[DC]
Last Updated
6th July, 2019
Server
American (PC)
Faction
Undecided
Style & Focus
Balanced/Mixed PvX
Language(s)
English
Location
Website
https://www.divinecrusade.org/
Discord
discord.gg/3wBYpPp
Twitter
N/A
Voice Comms
Discord
Members
300+
Guild Leader(s)
Hypercomplex
Recruitment Status
Open
Min. Age
18
Min. Time Investment
N/A
Skill Level(s)
Any
Activities

Socialising

Questing

Trials/Raiding

Crafting/Trading

Veteran Dungeons

Elder Scrolls Online Info
**Hello**
Tired of looking for a guild only to join one and have the leader and officers be dicks? Are 5 guilds too much to keep up with? Then we are the guild for you! We are Divine Crusade, a multi-faction guild that focuses on Trial and Dungeon content while diversifying into overworld and Imperial City events.
**About**
Divine Crusade offers both veteran and normal trials/dungeons to both new and longtime players alike. We strive to create a positive enviornment for our guildmates to enjoy as much of the endgame content as possible. Divine Crusade offers many options in the way of social events hosted by the guild. We have a guild trader. Our Discord is where we post and host all of our events and as such is required for pretty much all of our Events.
**Events** – Daily, Weekly, and Monthly hosted by guild members Vet trials
Normal Trials
Sky Shard runs
Skill point runs
Tel Var stone runs
Achievement runs (skins, personalities)
Silent Auction
**Requirements**
18 and older
Active Weekly
No political or Religious talk of any kind
**For Normal Trials**
Raid Notifier
Discord
CP160
**For Vet Trials**
All the above
CP300
Having participated in Normal trials with us
Applying for our in house Knight rank
**Apply**
Message me/post here, or mail me in game (@morbidity), or in Discord (axiom256#8001) with your @InGameName and anything you'd like to say about yourself. Let me know the roles/ classes you have the most experience with and like to play.
**Key Players**
We are looking for master crafters and guildmates interested in hosting guild events.