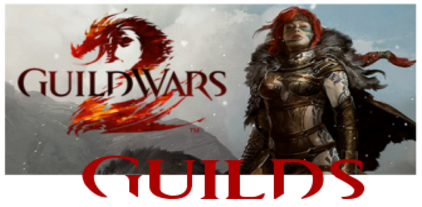 Guild Name
Dogengilde
Guild Tag
[DOGE]
Last Updated
13th July, 2019
Server
Gandara
Style & Focus
Casual/Laidback PvE
Language(s)
English (Secondary: Estonian)
Location
Website
N/A
Discord
https://discord.gg/RazYQd7
Twitter
N/A
Voice Comms
Discord
Members
1-10
Guild Leader(s)
Citronnelle.5416, Zipsu.8014, smallbrains.4713
Recruitment Status
Open
Min. Age
N/A
Min. Time Investment
N/A
Timezone(s)
GMT +2
Skill Level(s)
Any
Activities

Socialising

Dynamic Events
General Guild Info
Small guild looking to expand. Admins are from Estonia and Belgium. Members do mostly PvE (including HoT & PoF content). Main benefits include buffs and banners. Guild hall lvl 21+ in Lost Precipice.
No minimum age, as long as you're mature and can handle slight swearing.
To join, contact one of the guild leaders for an invite.