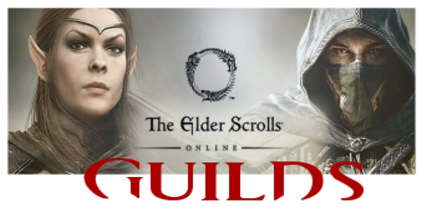 Guild Name
Sawtooth Pack
Guild Tag
[SP]
Last Updated
19th July, 2019
Server
American (XB1)
Faction
Aldmeri Dominion
Style & Focus
Casual/Laidback PvE
Language(s)
English
Location
Website
N/A
Discord
https://discord.gg/YthAVdT
Twitter
N/A
Voice Comms
Discord
Members
1-10
Guild Leader(s)
Fawnaleigh
Recruitment Status
Open
Min. Age
N/A
Min. Time Investment
N/A
Skill Level(s)
Any
Activities

Socialising

Roleplaying

Questing

Crafting/Trading
Elder Scrolls Online Info
About Us
Sawtooth Pack is a brand new guild based in the Xbox NA server with an intense focus on creating a positive, friendly, and laid back environment for those around and in the guild. While having an incredibly small member pool due to its recent creation, ST wants nothing more than to gain new members who are interested in making friends, partaking in activities, or simple casual play. While we currently focus more so on the social and PVE aspect of the game, we intend to branch out to the rest of the content as members become interested in it.
Goals and Activities
Whats a guild without a goal? Ours is very simple: Have fun. That's it! We want people to have an environment where they feel safe and welcomed in, and as such we accept those from all walks of life and play styles. We focus on casual play so members don't feel pressured to step outside their comfort zone if they don't wish to!
In addition to wanting a relaxed environment, we also encourage members to grab their fellow guildmates for activities, fun, or general socializing! Help those who are new to the game, give advice, maybe lend a hand! As a guild, we also plan on having the follow activities regularly:
Group PVE
Social Events
Dungeon Delving
General Questing
Aside from those activities, we are also open to, as well as looking into:
Crafting
Trading
Fishing
Roleplaying
PVP
Trading
and anything else our members are interested in!
What We Are Looking For
We honestly just want people who want to enjoy the game and have some company while they do it! We are an accepting environment who wants to have all kinds of people within its ranks, so we want players who are respectful and kind towards others that might not be exactly like them! We have no dues and we don't want to put pressure on anyone, so if you want to join just to chill out? That's fine! You want to go hardcore in trials, dungeons, and the like? That's also great! We just ask that you be kind and respectful with a genuine desire to enjoy the game.
Want To Join?
While we have a soft spot for werewolves, you definitely don't need to be one! Like stated earlier, we are accepting of everyone! To join, head over to our discord and state your intentions in our introduction section!