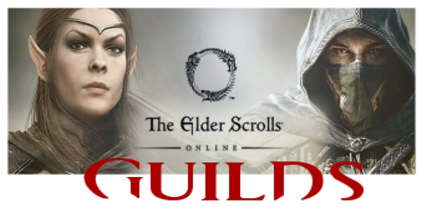 Guild Name
Silent Warriors
Guild Tag
[SWG]
Last Updated
30th July, 2019
Server
American (PC)
Faction
Aldmeri Dominion
Style & Focus
Balanced/Mixed PvX
Language(s)
English
Location
Website
https://www.swgaming.com
Discord
https://discord.gg/EEYXahd
Twitter
@clantsw
Voice Comms
Discord
Members
11-50
Guild Leader(s)
Mage
Recruitment Status
Open
Min. Age
18
Min. Time Investment
N/A
Timezone(s)
GMT -10 through GMT -4
Skill Level(s)
Any
Activities

Socialising

Alliance vs Alliance

Questing

Trials/Raiding

Crafting/Trading

Veteran Dungeons
General Guild Info
Silent Warriors Gaming Community began on February 2nd 2002 in the FPS "Medal of Honor: Allied Assault". Then known as "The Silent Warriors" with the tag "TSW".
The Silent Warriors takes it's name from the men and women of the armed forces who have "served in silence". These warriors have all made the ultimate sacrifices for our freedoms and we try to honor them with our name and our actions.
The Silent Warriors hold loyalty, duty, respect, honor and integrity over all else. Today Silent Warriors span many games and genres.
The Silent Warriors are a gaming community with a different approach towards gaming. They have always had the play not work attitude. Their members are from all backgrounds and are not forced to be online a certain amount to stay in the community. Play when you can and they will be there when you are.
The overall focus of the Silent Warriors is to have an adult gaming community that any play style can enjoy being a part of. They accomplish this by having both casual and hardcore players in the community with teams and events focused for all styles of play.
With a strong focus on community our endgame goal is to create lasting memories and friendships that may span more then just in game or online. It is through gaming that we forge new friendships, relationships and memories.
We are accepting any player level and class, if you want a friendly group to just do thing with in game and enjoy the game then join Silent Warriors.
Elder Scrolls Online Info
We are accepting any class/level/faction.  If you are looking for a great community to game in that doesn't mind helping their members then come join us!
In game contact: @Loeb_Rahl