Bitlife Prison Life Update 1.21 Patch Notes – Prison Riot Mini-game, Escape Puzzles, Family Heirloom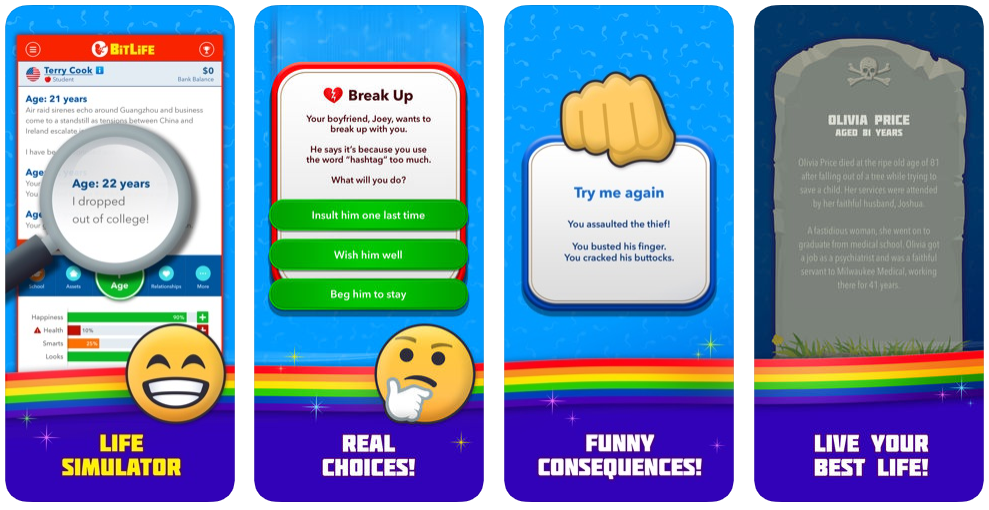 How will you live your BitLife?
Will you try to make all the right choices in an attempt to become a model citizen sometime before you die? You could marry the man/woman of your dreams, have kids, and pick up a good job along the way.
Or will you make choices that horrify your parents? You could descend into a life of crime, start prison riots, smuggle duffle bags, and cheat on your spouse.
It's all up to you…
What's New
Wow, Bitizens, we've been locked up for three weeks working on this crazy big update for you. Who knew that prison life could be so in depth and complicated? Hopefully you didn't. We certainly didn't, but we do now. And honestly, we're ready to move on to a brighter facet of life on the next update. But this update is a riot, so enjoy it and hit us up on our socials to let us know what you think about our clink!
Here's the full list of new things in this update:
• Prison life — everything you can imagine that happens in the slammer including gangs, interacting with other prisoners, bribing the guards, conjugal visits, crying, care packages, an infirmary, letters home, working out in the yard, parole boards, surly wardens, prison jobs, and more!
• A whole new prison riot mini-game
• New prison escape puzzles
• Family heirlooms — collect a new one each day!
• Job interview questions
• More cost-of-living considerations by country (including full-time salaries)
• Much more textual content
• More new scenarios
• A ton of bugs squashed and grammar/typo fixes (keep reporting them!)