Bless Unleashed Heads To Xbox One Open Beta In November With Big Revisions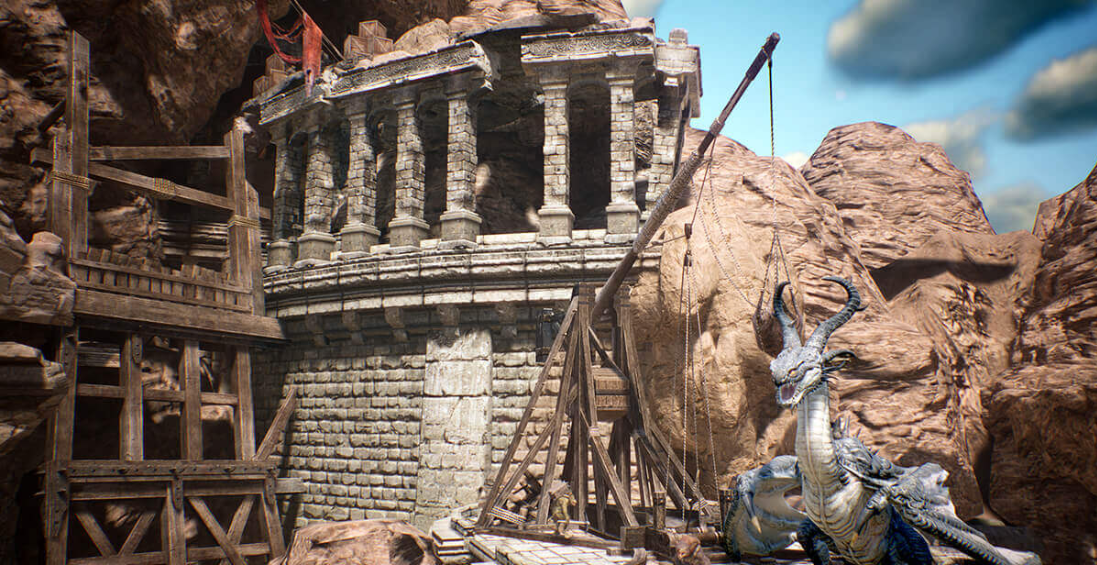 Hello, Bless Unleashed community!
I'm pleased to greet you on behalf of Round 8 Studio, the development team working tirelessly on Bless Unleashed.
The recently run closed beta test for BU has been a thrilling experience for us at Round 8. As developers, it was amazing to see the community's excitement during field boss combat as you worked together to take those enemies down while defending your fallen comrades.
Of course, it being a closed beta test, there were also many problems the community uncovered for us — some big, and some small.
We've been hard at work making improvements based on your feedback. We would like to thank all those that participated in previous closed beta tests. The feedback and data we received from you during these tests has proved crucial to helping us make Bless Unleashed the best game it can be and you'll see some of these improvements with our upcoming open beta test.
In the spirit of continued open dialog and deeper community interaction, we would like to now update the community on what changes we have thus far made following our earlier closed beta tests.
During our first Bless Unleashed closed beta in April we set out to gather feedback and data related to overall game performance and crashes we could not find during smaller internal tests. Throughout the weekend we received plenty of crash reports and feedback about poor performance, especially on Xbox One and Xbox One S. Many players also reported input lag during combat. Our primary focus following the April closed beta was to minimize performance issues and client crashes. We were fairly successful in doing so in preparation for the July closed beta.
That second closed beta test saw significant performance improvements and minimal client crashes compared to the previous test. We did, however, struggle with server crashes during the first half of the test, which we were able to get sorted (mostly) toward the end of the test weekend.
The July closed beta also allowed us to get community thoughts on our combat system, overall pacing, early game difficulty, and progression.
We carefully went over all feedback — gathered from gameplay data, surveys and social media channels — with BANDAI NAMCO, and had many long discussions on how improvements can and should be made. Some issues were simple to address, such as increasing sprint duration fixing a bug where the boss resets. Others were more complex — restructuring skills and modifying early quest flow, for example. All feedback helped us establish many improvement goals. The community was very vocal about its feelings toward the combat system in Bless Unleashed and overall game pacing. We have heard you loud and clear and we'd like to update everyone on some of the more exciting changes we have made to improve Bless Unleashed for you.
PERFORMANCE & CLIENT/SERVER STABILITY
Performance, client/server stability, and general game optimization saw major improvements following the first closed beta test on all Xbox models and will continue to be improved upon, including after the eventual launch of Bless Unleashed.
COMBAT & MOVEMENT
A majority of players felt that the combat in Bless Unleashed's closed beta test was too slow and it was difficult to complete full combo chains. As a result of this, we've made some significant changes to combat in Bless Unleashed.
In-combat movement speed has been increased.

Evade/Dodge distance and speed have both been increased.

Normal NPC attacks no longer interrupt combo chains.

Reduced time players spend locked in attack animations.

The next attack in a combo chain will now be queued up when pressed and provide the player with a visual indicator that the attack has been queued up successfully.

Changed and improved several Blessing Skills.

Sprinting out of combat will no longer put the player in combat.

Sprint stamina cost has been reduced to allow players to sprint longer.
DREAM DUNGEON
Implemented new tutorial messaging.

Overall Dream Dungeon difficulty has been reduced and the orcs have had their health increased.

Players will be able to more easily test out their combos and class skill sets.

The Cyclops's front beam damage has been reduced.

Added out of combat HP recovery effect to equipment provided in the Dream Dungeon.

Dream Dungeon potion count has been increased from 5 to 10.
EARLY GAME CONTENT & PROGRESSION
Changed several early quest requirements to improve gameplay flow.

Ex: Players are only asked to feed 1 farmhand instead of 3 at Marco's Farmstead.

The amount of players that can interact with objects and NPCs has been increased.

This should resolve the issue players were experiencing when multiple players were trying to complete quests or interact with treasure chests at the same time.

The Geistwarden no longer heals after going underground.

Crafting requirements have been reduced to be more in line with what players saw in the first Closed Beta test.

Added gear score recommendations to certain quests.

Implemented a fix for Field Bosses resetting during combat.
These are just a handful of the changes players can expect to see in the upcoming open beta test!
None of these changes are final and we will continue to make improvements based on player feedback and data. (Full patch notes will ship alongside the open beta, of course.)
We've only just begun our great MMORPG journey together.  Even though we've only just started, hopefully this letter demonstrates how the community's continued participation and feedback will become meaningful milestones to Round 8 over the course of this journey we embark on together. We count on you to be the founders who light the path for Bless Unleashed within this world. Round 8 looks forward to getting everyone back into the world of Bless Unleashed and seeing all your reactions to the changes we've made so far!
Thank you!