Twin Saga's Newest Patch Adds A New Dungeon, A New Senshi, And A New Cabinet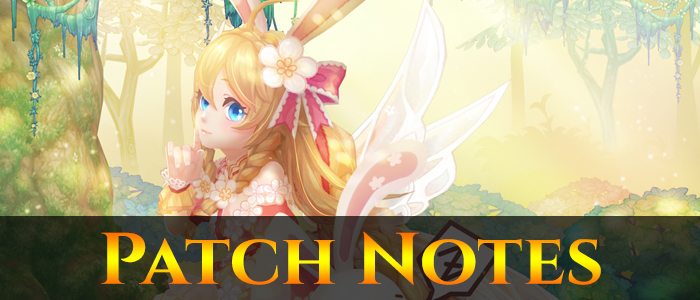 Dear Guardians,
The Patch Notes have arrived! However, it may not reflect last-minute changes and/or issues we might have faced while applying the patch. We also want to mention that the translations seen here are not final. We thank you for your understanding.
Your Twin Saga Team
Sky Garden (Party)

The dungeon is available for LV 80+ characters.
New legendary weapons, rings, cloaks, necklaces, and starstones can be obtained.
The location of the portal is (114,280) in Meridia.
Defeat different waves of foes! Every 5 waves there is a chance for Luna to appear! Fight her for a chance to obtain contracts!
Senshi Bonny
A new Senshi questline is available at (1041,419) in Sanctopolis: Prismatica.
You can complete the quest line once to obtain one Bonny contract.
You need 10 contracts to summon her.
Chinese Valentine's Day
Celebrate the Chinese Valentine's Day!
The LV 20+ quest can be accepted in The Royal City of Arcadia.
The location of the NPC is (385,295).
Summer Fireworks
Enjoy a nice firework show every day at 21:00 server time!
A LV 20+ quest can be accepted in The Royal City of Arcadia.
The location of the NPC is (365,290).
Another LV 20+ quest can be accepted in Arcadia.
The location of the NPC is (469,367).
Holy Cabinet
The Holy Cabinet feature is now available for characters LV 40+.
Weapons, Gear, Trinkets, Ring, Necklaces, and Cloaks now have additional fortification levels.
Place any epic or legendary gear/accessory/weapon that has been fortified to at least +20 in the cabinet to activate the additional stat buffs. You can place 5 pieces maximum. You can place one weapon only. You cannot place the same item twice or more.
Furniture Upgrade
Additional unidentified furniture can now be crafted at the Alchemist's Workbench. Right-click to identify the item and receive a piece of furniture with one out of 3 unique buffs attached to it!
Treasure Hunt
New treasure maps are available at (285,378) in Arcadia.
Seasonal events
Previous seasonal events will be removed with this patch.