Steep Season 10: Breakpoint Is Now Live – Take Risks And Be Extreme!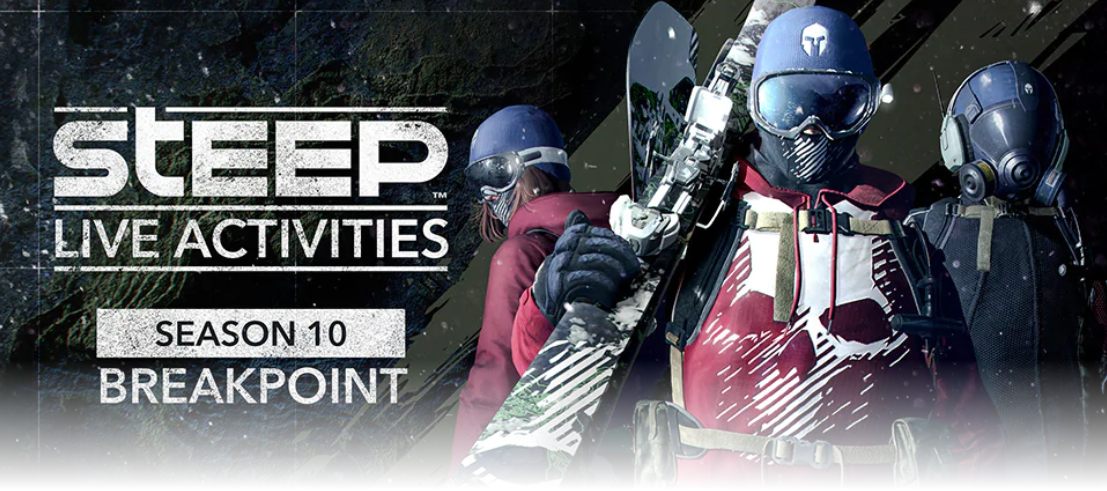 Season 10 is your chance to ride like an Elite Spec Ops soldier on the slopes! From September 3 to October 1st, play like a Ghost and push your limits for a chance to win an exclusive Nomad equipment set.
WEEKLY CHALLENGES & SPECIAL EVENTS
To get all the set's pieces you just need to take part in our Ubisoft Club weekly challenges and in the Steep World Tour during September. Every week you will be able to get some pieces of the set and face new challenges directly from the in-game Live Page!
This month, the Japan ticket will be free from September 5 to 9 for the last time. Head to the in-game store for your final chance to find the free Japan ticket. Once you have it, Japan will be unlocked for you forever.
One of our Yetis also made a Season Special to prepare your next mission and test your skills. You'll find "Yeti Specials by Mstifye" in the Live Page. Set in the Hiderigami Cliff Spots in Japan, this Season Special is "definitely on the extreme side and not for the faint of heart, as you are plummeting down a huge cliff!"
STEEP WORLD TOUR TOURNAMENT

This month, the Qualifiers will take place in Japan. To play them, you'll need to redeem the Japan Massif in the store, and if you already have the Japan Massif, you can jump right in! As a reminder, the Japan ticket is free for the duration of the Qualifiers.
Our Steep World Tour tournament will run from September 6 to September 22. The goal is for you to score the max amount of points by doing tricks in various ski and snowboard challenges.
The event's 3 phases will be in the in-game Live Page once they're active.
QUALIFIERS – September 6-9
REWARDS: Access to the next phase plus GLOVES, HAT and 5,000 STEEP CREDITS
Beat one challenge to access the next phase. Play all the challenges to get the maximum amount of Steep credits!
TOURNAMENT – September 13-16
REWARDS: Access to the next phase plus BACKPACK, PANTS AND 10,000 STEEP CREDITS.
The best 100 players will qualify for the Final
You have 200 tries to improve your result and reach the TOP 100
FINAL – September 20-22
REWARDS: SNOWBOARD NOMAD for the TOP 3 plus 50,000 Steep credits for 1st place, 25,000 for 2nd place and 12,500 for 3rd place
You have 20 tries to improve your result and reach the TOP 3
We hope you will enjoy our second cross-over season! September will be the chance for you to get a Nomad set and explore Japan. Make sure to share your best Steep moments with #SteepPhotoMode or #SteepGame.