Kurtzpel Introduces Guilds, New Crafting System And New Pve Mission In New Update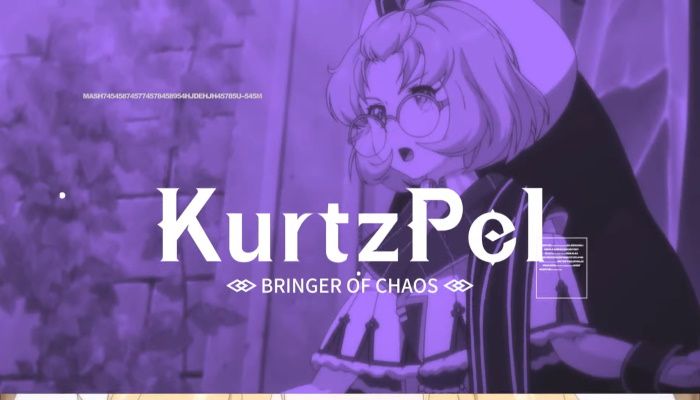 Hello Chasers!
In order to fix some critical issues, we will have an emergency maintenance.
Please take note, the emergency maintenance will be held on September 11th (UTC+0 08:00 ~ 08:30).
You will not be able to login or play during this maintenance.
Please understand that the duration of the maintenance may be adjusted.
Here is the list of issues that will be fixed in the coming emergency maintenance:
Common, Karma, Mode Balance
1.
Damage Increase stats on Sub Karma Crystal and Unique Sub Karma Crystal have been adjusted
–Sub Karma Crystal "Damage Increase": 6, 10, 16% → 6, 8, 10%.
–Sub Karma Crystal "Damage Increase [Unique]": 4, 7, 10% → 3, 4, 5%.
2.
[Diabolic Witch]
–Special Combo, Charged Lightning max number of hits will be adjusted (Max 10 hits → 5 hits).
Damage before the lightning moves forward will be decreased by 50% (Damage while it's moving will be the same).
3.
[Appearance of Giant Demonic Beast]
–Garganta will be more aggressive in 'Grand Chase' difficulty.
4.
[Blazing Blade of Calamity]
–4th Phase stats will be slightly increased. (Attack, HP, and Endurance).
Bug Fix
| | |
| --- | --- |
| 1. | Sub Karma Crystals can no longer be stacked (Same Sub Karma Crystals will be removed from the slot). |
| 2. | The issue of certain skill effects not being fully visible to other players has been fixed (When the effect is not visible, but the damage is still taken). |
| 3. | Fixed the issue where materials lists sometimes overlap when using the Synthesis Menu too quickly. |
| 4. | 'Win with X% or More Damage Contribution in Battle Mission' challenge will now function normally. |
| 5. | Remove Endurance Stat when Sword Taliah, Blazing Fist, and Dance of Wind is being Chase Attacked. |
| | –Fixed an issue where players were able to withstand attacks while under Chase Attack. |
We apologize for any inconvenience caused by the Emergency Maintenance.
Thank you for your patience.
Attention, Chasers!
Please check this week's maintenance schedule below.
The following patch note pertains to contents that will be updated during the (UTC+0) September 10th, 2019 Weekly Maintenance.
Maintenance will happen during the following times:
| | | |
| --- | --- | --- |
| Standard Time | UTC | 2019-09-10 00:00 ~ 2019-09-10 01:00 |
| AMERICA SERVER | PDT | 2019-09-09 17:00 ~ 2019-09-09 18:00 |
| EUROPE SERVER | CEST | 2019-09-10 02:00 ~ 2019-09-10 03:00 |
| ASIA SERVER | JST | 2019-09-10 09:00 ~ 2019-09-10 10:00 |
(*Above time periods are subject to change. In case of schedule change, we will update this announcement.)
Additional Content and System Update
1.
Synthesis System will be added.
–'Hildad's Cube' placed inside Eltheca Library will allow you to synthesize items and extract ingredients from existing items.
–While playing PVE missions, you will have a chance to acquire Energy of Chaos and Lost Pieces that can be used to synthesize boss items.
–While playing PVP missions, you will have a chance to acquire Energy of Harmony and you can use Essence items that you acquire from extraction to craft Supply Box items and Karma Crystals.
–Essence item type will depend on the item you are extracting from. (Example: If you extract an accessory, you will acquire Accessory Essence)
–The number of energy and essence for synthesis will depend on the number & type of item.
–You can craft either Energy of Harmony or Chaos by using a 2: 1 Ratio, 2 being the ingredient and 1 being the target energy you are trying to synthesize.
–You will be able to synthesize Basic Dye to create Intermediate Dye and you will be able to use Intermediate Dye to create Advanced Dye.
(※ We implemented the Synthesis System in order for players to depend less on RNG to acquire the item they want from a certain boss. With the new system, players will be able to make sure they acquire the item they need while not heavily depending on RNG.)
2.
Sub Karma Crystal System will be changed.
–From now on, Sub Karma Crystal will no longer depend on which slot it is equipped on and will apply its effect on the Karma (Weapon). With this change, the existing Karma Crystal has been changed.
–You will no longer be able to equip the same Karma Crystal on the same Karma (Weapon).
–Sub Karma Crystal has been added.
–Weapon's Modification count will be increased by 1.
–You can now acquire new Karma Crystals from the Synthesis System.
3.
Phase 1 of Guild System has been updated. You will now be able to create and join guilds.
–Guild Menu can be accessed by pressing the R button and pressing the button beside the Friend Icon.
–Guild Names can only consist of Alphabet and Numbers. The length can be from 4 to 16 characters.
–You require 10,000 CP in order to create a guild.
–Your guild can have up to 50 members.
–When you are in a guild, you will be able to chat with your members by using the Guild Chat function.
–You can also join a guild from the Recommended Guild list.
–10% of AP earned by your guild members will be added to the Guild's GAP.
(This will not decrease the amount of AP earned by guild members.)
–Depending on the earned GAP, the guild ranking will be set and depending on the ranking, this guild will be placed on the top of the recommended guild list.
–GAP will reset on the 1st of Each Month @ 06:00 (Server Time).
–Guild Master and Guild Members who hasn't logged in for 30 days will be kicked from the guild.
–If the Guild Master disbands the guild or guild member quits the guild or gets kicked from a guild, all character in that account won't be able to join another guild for 24 hours.
–Phase 2 of Guild System Update will include Guild Only Eltheca Channel and content that can use the GAP.
4.
6 Player PVE Mission, "Blazing Blade of Calamity" will be added.
–One day, a Knight of Calamity appeared who wielded the power of Calamity at his will.
The Chase dispatched their members to investigate this issue but due to losing so many of their members, they decided to only allow Chasers with D Rank or higher in order to minimize casualties.
–Blazing Blade of Calamity will not only depend on each individual Chaser's abilities but also team work.
Knight of Calamity has a total of 4 phases and each phase has a time limit.
If you are not able to pass each Phase within a set time limit, you will fail the mission. You will also acquire rewards depending on the number of phases you were able to clear.
※ Reward Per Phase

Phase & Chance
Reward Items & Ingredients
Clear Phase 1
Synthesis Item x 1
Glove (R), Glove (L)
Drop Chance
5%
1% Per Item
Clear Phase 2
Synthesis Item x 1
Glove (R), Glove (L), Shoes, Armor
Drop Chance
10%
1% Per Item
Clear Phase 3
Synthesis Item x 2
Glove (R), Glove (L), Shoes, Armor, Mask, Horns
Drop Chance
15%
1% Per Item
Clear Phase 4
Synthesis Item x 2
Glove (R), Glove (L), Shoes, Armor, Mask, Horns,
Undergarment, Wings, Face Plate
Drop Chance
30%
1% Per Item

–Acquired item can be extracted and synthesized to a different item.
5.
Max number of party member has been increased to 6.
–Depending on the number of members in your party, missions you can request for will be limited.
–When there are 3 members in your party, you will be able to queue up for Practice Probatio.
–When there are 4 members in your party, you will be able to queue up 4 Player PVE Missions.
–When there are 6 members in your party, you will be able to queue up 6 Player PVE Missions.
(※ We have heard your complaints about the limitations of current party system and with the addition of the 6 Player PVE mission 'Blazing Blade of Calamity', we realized that it could be too difficult for randomly matched players to clear. This is why we decided to increase the current party size to 6. Also, with the addition of the guild system, we hope many guild members play together.)
6.
You will now be able to choose 2 maps you do not prefer for Official and Practice Probatio.
–When you select 2 maps that you display, it won't be matched in your matchmaking queue. However, depending on the players you are matched with, if there aren't enough players, you may be matched to a map you disliked. (While in a party, only the map preference of the party leader will be in effect).
–Characters that has less than 5 total matches from Probatio (Official & Practice) won't be able to use this function.
7.
Survival Mode can now start with fewer players (9 Players).
The max members are still 18 players but while matchmaking, if 9 or more players agree to start the match, the match will start regardless if the 10th member accepts or declines.
Also, if a certain duration passes for matchmaking, the match will start with 9 or more players.
8.
Localization for French has been improved.
9.
Trickster Elemental, Settia's Invisible Accessories will be added
–Settia's blesses the accessories with her power and make the accessories invisible.
–You can craft these accessories from Hildad's Cube by using Essence and Energy.
10.
Matchmatking Change
–When matchmaking for Survival Mode, accounts that are E Rank and have less than 5 match history will be put in a separate queue. Other players will have the same matchmaking process.
–When you are in a party, if your party member's rank is higher than you by 5 or higher, the matchmaking will be made according to the higher-ranking character's bracket. (If the difference is less than 5, party rating will take effect.
–We are reducing the max rank difference to 15 ranks. (Example: Depending on the matchmaking time, D1 rank can meet up to B5 rank.)
11.
PVE Mission cooldowns will be removed.
12.
Prerequisite Missions will be added in order to access 'Illusion Device Overload' & 'Chase: Illusion Core'.

Opened Mission
Mission to Clear
Illusion Device Overload
Increased Security
Belated Resurrection of Golems
Bad Tempered Lieutenant
Reappearance of Reorgea
Unexpected Memory
Teachings of the Great Warlock
Chasers Trapped in the Past
Reappearance of Calamity
Dangerous Experiment
Chase: Illusion Core
Belated Resurrection of Golems
Unexpected Memory
Wandering Beast
Apostle of Greed's Reappearance
Attack of Black Fang
Intrusion of the Dark Elves
Shop Update
1.
Karma Crystal and Sub Karma Crystals will be removed from Supply Boxes.
Due to the above change, the drop rates have been changed like following:

Advanced Supply Box
Category
Before
After
Weapon
16%
17%
Dye
20%
20%
Accessory
40%
47%
Emote
15%
16%
Karma
8%
–

Basic Supply Box
Category
Before
After
Weapon
2.5%
2.7%
Dye
66.4%
66.4%
Accessory
24.8%
28.6%
Emote
2.1%
2.3%
Karma
4.2%
–

2.
The 'Gold Lion Cape' will now drop from Supply Box (Karma) instead of Supply Box (Costume).
3.
New Premium Items added on September 10th will be notified with a separate announcement.
4.
Blazing Fist & Diabolic Witch DLC compensation will end on UTC+0 September 10th 00:00.
Event
1.
Hildad's Earring can be crafted starts
–Duration: 2019.09.10 After Maintenance ~ 2019.09.25 Before Maintenance
–Remain Hildad's lost pieces will be deleted on 2019.09.25 during Maintenance
–Hildad's Earring cannot be trade
Bug Fix
1.
When your character falls or leaves the map area, you will be returned to the game instead of being stuck there.
2.
When you are attacked server side, you will no longer see the hit effect displayed through your client.
3.
Fixed an issue where one of the challenges to acquire a certain percentage of interruptions while winning was match was counting the damage amount.
4.
Fixed an issue where having a character with high maturity would make the character's nose and chin clip through the Chaser Mask.
5.
Fixed an issue where being hit by Moon Slash would leave the sound effect to linger for a set duration.
6.
Fixed an issue where equipping compression bandage and Butler Top would make the arm model look compressed.
7.
Fixed an issue where the in-game zoom amount would change the sensitivity of spinning your character around in the character window.
8.
Fixed an issue where Damage Numbers wouldn't show up during Tutorial & inside Training Grounds after a character was just made.
9.
Fixed an issue where players won't receiving the rewards for reaching Season Lv.45 and also not displaying the Season Lv.45 properly.
Further changes may be made due to development complications. Should alterations to the above be made, players will be notified.