Warframe Day Of The Dead 2019 Event Starts; Live Till November 1

DAY OF THE DEAD 2019
Shred with the dead during our annual Halloween event!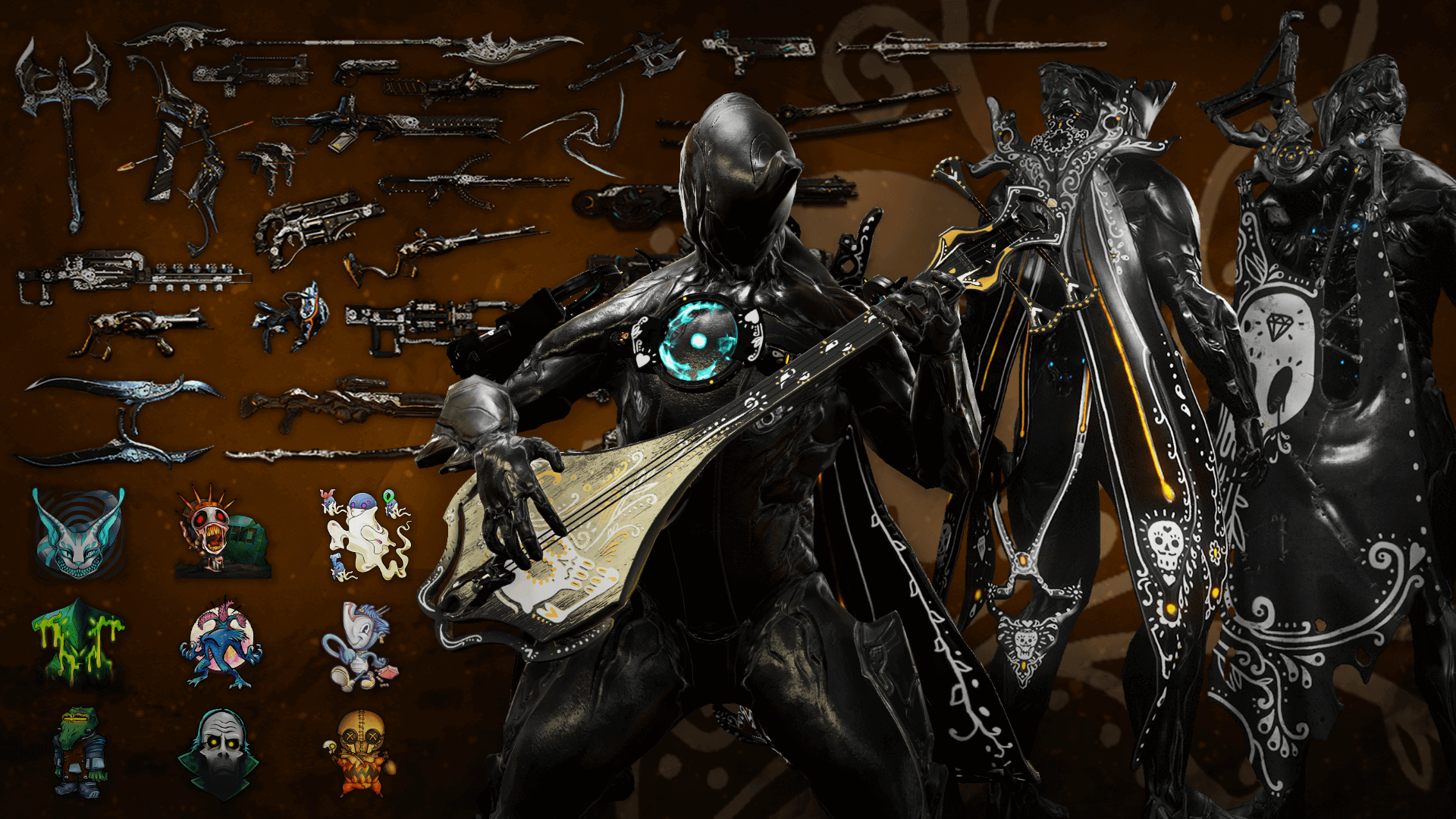 From now until November 1, log in and face your fears during our annual Day of the Dead community event!
GHOULISH NEW GOODS
Show off your spooky side with these new Day of the Dead items, available for a limited time in the Market!
– Day of the Dead Shawzin: Embrace the fallen with this soul-crushing Shawzin.
– New Halloween Glyphs: These eight frightening Halloween Glyphs are sure to scare your squad. Pick them up individually or as part of the two new Halloween Glyph Bundles!
THE DEAD RETURN…
As is tradition, all previous Day of the Dead Bundles are back for a limited time! Deck out your Liset, Warframes and Weapons with terrifying Skins to wear year-round. Skull-lect them all!
COLLECT YOUR HALLOWEEN TREATS
Plonk a pumpkin on your head with the Dullahan Mask, then complete your Fashion Frame costume with the Halloween Color Picker! Get these items from the Market for only 1 Credit apiece, but hurry — they'll disappear on November 1, 2 p.m. ET!
BARO'S BONE-CHILLING OFFERINGS
During Baro's two visits this October, use your Ducats to grab these wicked wares:
– Day of the Dead Dark Sword Skin
– Day of the Dead Wysar Kavat Armor
– Day of the Dead Dread Skin
Day of the Dead 2019 ends November 1 at 2 p.m. ET!