Aion: Legions Of War Details Plans To Improve The Starter Experience, Arena Sniping, And Battle Mechanics

Posted on behalf of the Aion: Legions of War Development Team
Hello again Commanders!
The team has been hard at work preparing for major future efforts for Aion: Legions of War. Let's talk about how!
New User Experience
Hello everyone, this is Wanny. We've seen a lot of discussions about the recent constraint on developer resources, and wanted to shed some light in this area. Several months ago, we observed that player feedback, data analysis, and our own personal experiences illustrated a need to revamp our First Time User Experience (FTUE).
In particular downloads, tutorials, and story all needed major changes to ensure new players felt compelled to continue playing Aion: Legions of War after their first exposure. Consequently, the majority of the team has been hard at work on a major overhaul to this area, which is nearly complete; it includes:
Drastically reduced download size which allows players to begin playing faster.
Background download features to make early play more seamless.
Story mission prologue removal, enabling free play much faster.
Restructured cinematics to provide a more concise story message.
Improved gameplay flow via faster displays in adventure, account leveling, and story mission initiation/completion.
Removal of mandatory tutorials, with options to view them later if desired.
Improvements to readability of many instructions and prompts.
Other UI changes to improve new player comprehension.
Skippable cinematics
We understand that our efforts in these areas are not immediately beneficial to all players, but we hope that in the long term, they will ultimately result in a more compelling play experience for everyone as we intend to attract new players into Aion: Legions of War.
Sniping and the Arena
Hi Commanders, Hayden here.
I'd like to briefly discuss the Arena Sniping activity in which players intentionally downgrade their league. While our CS team is addressing the issue in the short-term, we've got some long-term solutions in mind which we intend to implement in a future patch.
Now that we are nearly done with the FTUE, we also believe the PvP Arena could generally use some improvement. We have been discussing changes to this, the first of which would likely be focused on the User Experience and User Interface, but we'd also like to ask if there are any problems/feedback you'd like to highlight around this area of the game for our awareness.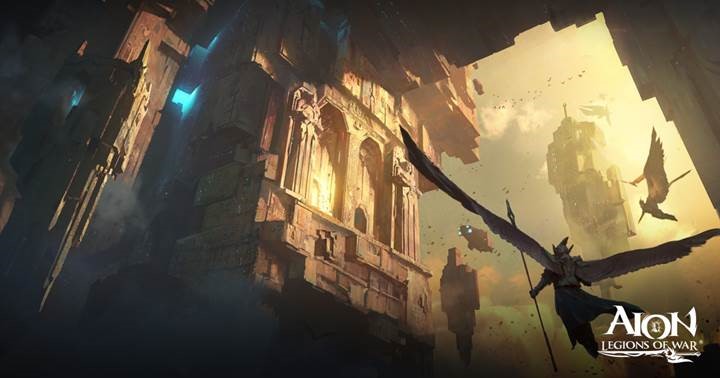 Inventory Space & Equipment
Hello Commanders, this is Scott. We've been thinking hard about the inventory issue which was brought up and addressed in a previous Developer Update, and have a general solution in mind.
As previously mentioned, we didn't want to just increase inventory size as since it would just fill up again and cause the same issue. Also, as more equipment is obtained there are additional performance costs on the game. Instead, we are thinking of allowing normal and heroic equipment to be regularly dismantled to provide resources with which players can enhance their heroic equipment.
We are discussing many ways to help you utilize equipment more effectively, and it's a major area of focus for us given the feedback we've received. So please give us feedback on the idea above, or any other area related to inventory. We appreciate any feedback you offer.
Battle Mechanics
Hey everyone, Luke here. While much of the team has been hard at work on certain areas of the game, including performance and FTUE revamp, some such as myself are looking into the battle mechanics / tactics of gameplay.
1 Tank who diverts the boss' attacks and handles taunting/defending
1 Melee hero that blocks enemies' skills and causes combo statuses
1 Ranged hero that uses linked skills in response to combo statuses
1 Healer responsible for resurrection and recovery.
As you can see, this structure is very similar to what MMORPG's use in their team compositions, except with Aion: Legions of War we'd like to make this entire composition enjoyable in a single-player mobile experience.
In the next Developer update, I'll go through each of the tactics which are relevant during battle. Let me know if there is anything which you'd like to know before then!
We are always open to you, and your thoughts/questions.
Thank you very much!