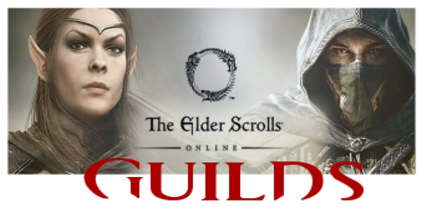 Guild Name
Pacific Rose
Guild Tag
[PRose]
Last Updated
19th October, 2019
Server
European (PC)
Faction
Daggerfall Covenant
Style & Focus
Casual/Laidback PvX
Language(s)
English
Location
Website
N/A
Discord
N/A
Twitter
N/A
Voice Comms
Discord
Members
51-150
Guild Leader(s)
@Gaiele @BernaMae @Svardenvyrd
Recruitment Status
Open
Min. Age
N/A
Min. Time Investment
N/A
Timezone(s)
GMT -6 through GMT +12
Activities

Socialising

Questing

Trials/Raiding

Crafting/Trading

Veteran Dungeons
General Guild Info
We are a Social Guild looking for players of all levels and alliances to come join us as we play in Tamriel. We have a Guild Hall with ALL Set Crafting Stations, ALL Mundus Stones, Transmutation Table and Target Dummies. We also offer various Activities you can participate in. From Training Dungeons to Progressive Veteran Trials. There are competitions and also an active channel where people form groups to do dailies, dungeons and World Boss kills.
Elder Scrolls Online Info
How to apply: Either use the Guild Finder to look us up under Social, Group PVE.
You can also ingame mail @BernaMae or @Svardenvyrd letting us know you would like to join!