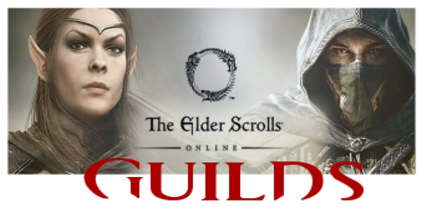 Guild Name
DISPATCH
Guild Tag
[DIS]
Last Updated
31st October, 2019
Server
American (XB1)
Faction
Aldmeri Dominion
Style & Focus
Casual/Laidback PvP
Language(s)
English (Secondary: Spanish)
Location
Website
N/A
Discord
N/A
Twitter
N/A
Voice Comms
N/A
Members
1-10
Guild Leader(s)
beardieu
Recruitment Status
Open
Min. Age
18
Min. Time Investment
N/A
Timezone(s)
GMT -8 through GMT -5
Activities

Socialising

Alliance vs Alliance

Questing
General Guild Info
Noticed how there are tons of PvE guilds and so few for PvP? I did. So after being unable to find an active group to run with, I decided to create a space for PvP players to thrive.
So here's the thing—It's not intended to be frilly and it's not meant to be elitist. It's just simply what it is: A PvP focused guild that helps like-minded players connect and form groups for open world play (Imperial City, Cyrodiil) and generally help one another in that aspect of the game. Meet people who are as eager to fight in the Battlegrounds as you are.
Here are some TL:DR points if your interest is peaked:
• EST. Oct 2019, Xbox (NA).
• Absolutely NO DUES! Ever.
• ALDMERI DOMINION loyalty (for sake of team coordination), but all welcome.
• Guild Trader will eventually be included.
• Tabard will be created ASAP for those who want it.
• Events will be incorporated as membership grows.
• DISCORD will be added as membership grows to facilitate in outside communication.
• 18+ environment, as a disclaimer.
QUESTIONS?
Feel free to ask.
EXTRA NOTES!
Currently seeking active officers. Inquire directly via console about position availability.
READY TO JOIN?
Message beardieu on Xbox (NA).