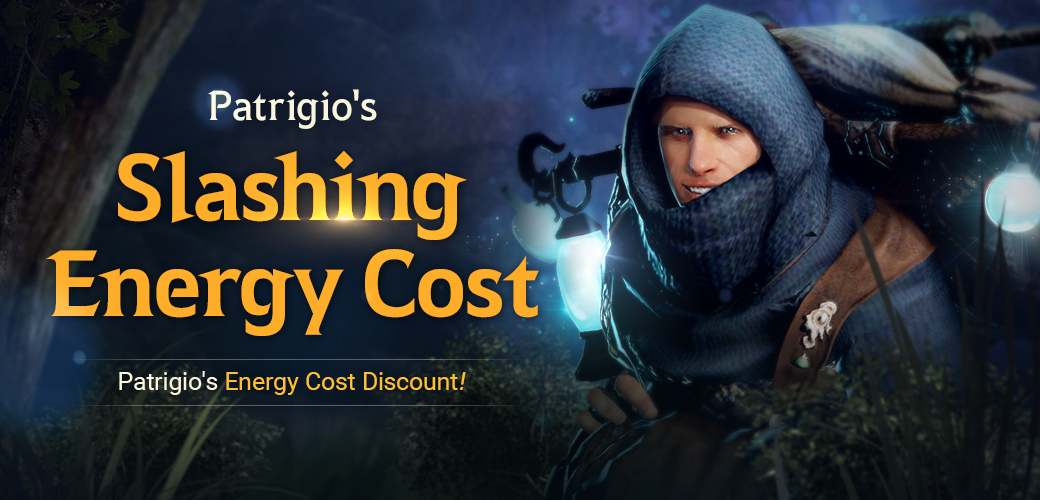 Patrigio is slashing his energy costs by 50%! Make sure to visit him in cities across Black Desert and check out his amazing offers.
Event Period
November 6th After Maintenance ~ November 20th Before Maintenance
Event Details
During Event Period, the energy cost required for Patrigio's Secret Shop will be 50% off !
Patrigio's Slashing Energy Cost! Event Notes
The Patrigio's Secret Shop is available only between 22:00 – 07:00 [in-game time]
Patrigio appears at the secret locations in Velia, Heidel, Calpheon, Altinova and Valencia
Rout the Queen of Harpies!