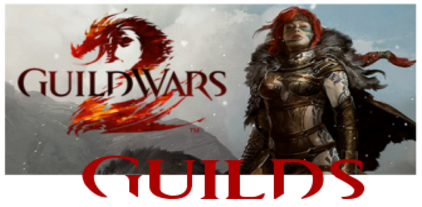 Guild Name
Dragons of Draezor
Guild Tag
[DD]
Last Updated
4th November, 2019
Server
Sea of Sorrows
Style & Focus
Casual/Laidback PvX
Language(s)
Portuguese (Secondary: Español)
Location
Website
N/A
Discord
N/A
Twitter
N/A
Voice Comms
Discord
Members
11-50
Guild Leader(s)
Jacques N Attié
Recruitment Status
Open
Min. Age
12
Min. Time Investment
N/A
Timezone(s)
GMT -3
Activities

Socialising

World vs World

Structured PvP

Dynamic Events
General Guild Info
Português / English / Español
PORTUGUÊS
A DRAGONS OF DRAEZOR é uma guilda bem estruturada e casual, na qual prioriza o bom relacionamento e o respeito entre todos os associados, criada para jogadores brasileiros, com Guild Hall completo (Lvl máx 69).
O Líder da Guilda é Jacques N Attié e o staff administrativo e membros auxiliares estão constantemente auxiliando os demais associados, estando, dentro das possibilidades, sempre há alguém online com o intuito de ajudar a completar conteúdo do jogo, quer seja history, masterys, mounts, dungeons, fractais, eventos, builds, boss, entre tantos outros.
Nosso server de WvW é o Sea of Sorrows e como a guilda é mais focada em WvW, todos os dias tem associados nos campos de WvW.
Não exigimos que o associado esteja representando a guilda, salvo nos eventos que a guilda tenha iniciado ou quando houver majoritariamente membros da guilda.
Em geral, por demanda, realizamos a Guild Mission aos sábados ou domingos, fazemos a GM somente para que os membros adquiram Guild Commendations.
Se desejar participar de nossa Guilda, por favor, nos contate online enviando email para jacquesattie.9014:
Título: Invite;e
Conteúdo: seu nome, seu ID (name.nnnn) no Guild Wars 2 e seu interesse de se juntar como associado à Dragons of Draezor.
 Tão logo venhamos a verificar sua mensagem, estaremos entrando em contato para iniciar sua admissão na Guilda.
—————————
ENGLISH
DRAGONS OF DRAEZOR is a well-structured and casual guild, which prioritizes good relationships and respect among all members, created for Brazilian players, with full Guild Hall (Lvl max 69).
The Guild Leader is Jacques N. Attié and the administrative staff and auxiliary members are constantly assisting the other associates, and within the possibilities, there is always someone online to help complete the game's content, whether it be helping to complete the story of the characters, the seasons, helping to conquer masterys, mounts, dungeons, fractals, events, builds, boss, and more.
Our WVW server is Sea of Sorrows. As the guild is more focused on WvW, every day it has associates in the WvW fields.
We do not require the member to be representing the guild, except for events that the guild has started or when there are mostly members of the guild.
Usually, on demand, we perform the Guild Mission on Saturdays or Sundays. We will make GM only for members to acquire Guild Commendations.
If you would like to join our Guild, please contact us ingame by sending email to jacquesattie.9014.
Title: "Invite"; and
Content: Your name, your ID (name.nnnn) in Guild Wars 2 and his interest in joining as a member of the Dragons of Draezor.
As soon as we come to verify your message, we will be contacting you to start your admission to the Guild.
—————————
ESPAÑOL
DRAGONS OF DRAEZOR es un gremio informal y bien estructurado, que prioriza la buena relación y el respeto entre todos los miembros, creado para los jugadores brasileños, con sala del gremio completa (nivel máximo 69).
El lider del gremio es Jacques N. Attié, y el personal administrativo y los miembros auxiliares ayudan constantemente a los otros miembros, y dentro de las posibilidades, siempre hay alguien en línea para ayudar a completar el contenido del juego, ya sea historia, maestría, monturas, mazmorras, fractales, eventos, compilaciones, jefe, entre tantos otros.
Nuestro servidor WvW es Sea of Sorrows. e como el gremio está más enfocado em WvW, todos los días tiene asociados en los campos de WvW.
No requerimos que el miembro represente al gremio, excepto en los eventos que el gremio ha comenzado o cuando la mayoría son miembros del gremio.
Por lo general, a pedido, realizamos la Misión del Gremio los sábados o domingos, y o hacemos GM solo para que los miembros adquieran elogios del gremio.
Si desea unirse a nestro gremio, contácenos en línea enviando un correa electrónico a jacquesattie.9014:
Si desea unirse a nuestro gremio, contáctenos en línea enviando un correo electrónico a jacquesattie.9014:
Título: Invitar; y
Contenido: tu nombre, tu ID (nombre.nnnn) en Guild Wars 2 y tu interés en unirte a Dragons of Draezor como asociado.
Tan pronto como revisemos su mensaje, nos comunicaremos con usted para comenzar su admisión al gremio.