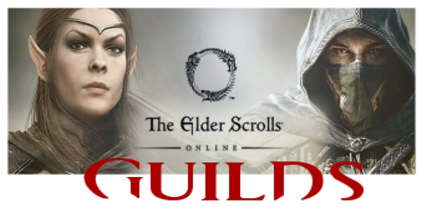 Guild Name
Ninja Penguins
Guild Tag
[NP]
Last Updated
7th November, 2019
Server
European (PC)
Faction
Undecided
Style & Focus
Balanced/Mixed PvE
Language(s)
English
Location
Website
N/A
Discord
Private
Twitter
N/A
Voice Comms
Discord
Members
11-50
Guild Leader(s)
@LampxNep @Lawzz @Silthoras
Recruitment Status
Open
Min. Age
21
Min. Time Investment
2 days/week
Skill Level(s)

Medium

Activities

Trials/Raiding
Elder Scrolls Online Info
Ninja Penguins is an EU PVE end game content raiding guild looking for YOU to become a part of our group.
We exist to give people the opportunity to try their hand at some of the harder content ESO has to offer, aiming for a small group of individuals to progress and complete the various veteran trials together, without the impossible limits set by some of the serious raiding guilds out there. It is more important to spend 3 hours wiping, but having fun doing so and learning the mechanics, than it is to get it right first time.
We are strictly against elitism, drama, gloating, antagonism, or unpleasant behaviour. Therefore, anyone wishing to join us will be invited to join our discord server where we can get to know you and what you want to achieve through joining us.
Core raiding will be weekly on:
Saturday evenings – 7:45pm UK Time/9:45pm Finland Time
Sunday evenings – 7:00pm UK Time/9:00pm Finland Time
Open raids on Tuesday evenings
What are our requirements?
While we prefer people to be interested, committed and have a long term progressionist view, to those with crazy high DPS, we do have a few easily achievable requirements in order to ensure some of the more veteran content is attainable:
– Min 75k dps on trial dummy
– 21 years or older
– English Speaking
– Max CP (or close to max CP)
– Strong experience in veteran trials (At least all completed on veteran)
– Discord communication is a must, and a strong willingness to communicate and chat with the group, (after all we are looking for people who are keen to complete difficult content, but also have some banter while doing it).
But most importantly, it is more important for us to have individuals who have a long-term commitment, willingness to progress and improve over time and have strong gaming sense and awareness, than it is to be punching higher DPS numbers or have the most optimal gear.
If you are keen about getting involved with our group, please contact either of us in game:
Guild Master: @LampXNep
Co-Leader: @Lawzz
Tuesday lead: @Silthoras
We have cleared:
All Crags HM
vAS +1 (All)
vCR +1 (All)
vHoF HM
vMoL HM – Dro'mathra Destroyer
vSS +Fire HM + Ice HM – Currently progressing all three HM's