Anthem Previews Icetide's Javelin Racing And A Time Attack Mode For Tyrant Mine

There's a welcome chill in the air that foretells the coming of an event celebrated by the people of Bastion – Icetide. It's a time when even the steamy jungles are covered by a blanket of snow, lakes freeze, and ice is harvested for the warmer days ahead. While a joyous season with many festivities, it's not – as with all things in the world of Anthem – without its dangers.  If you own the game on PC or are a current Origin Access subscriber, you can get an early look at this blustery time-limited event with the new Public Test Server* – available today.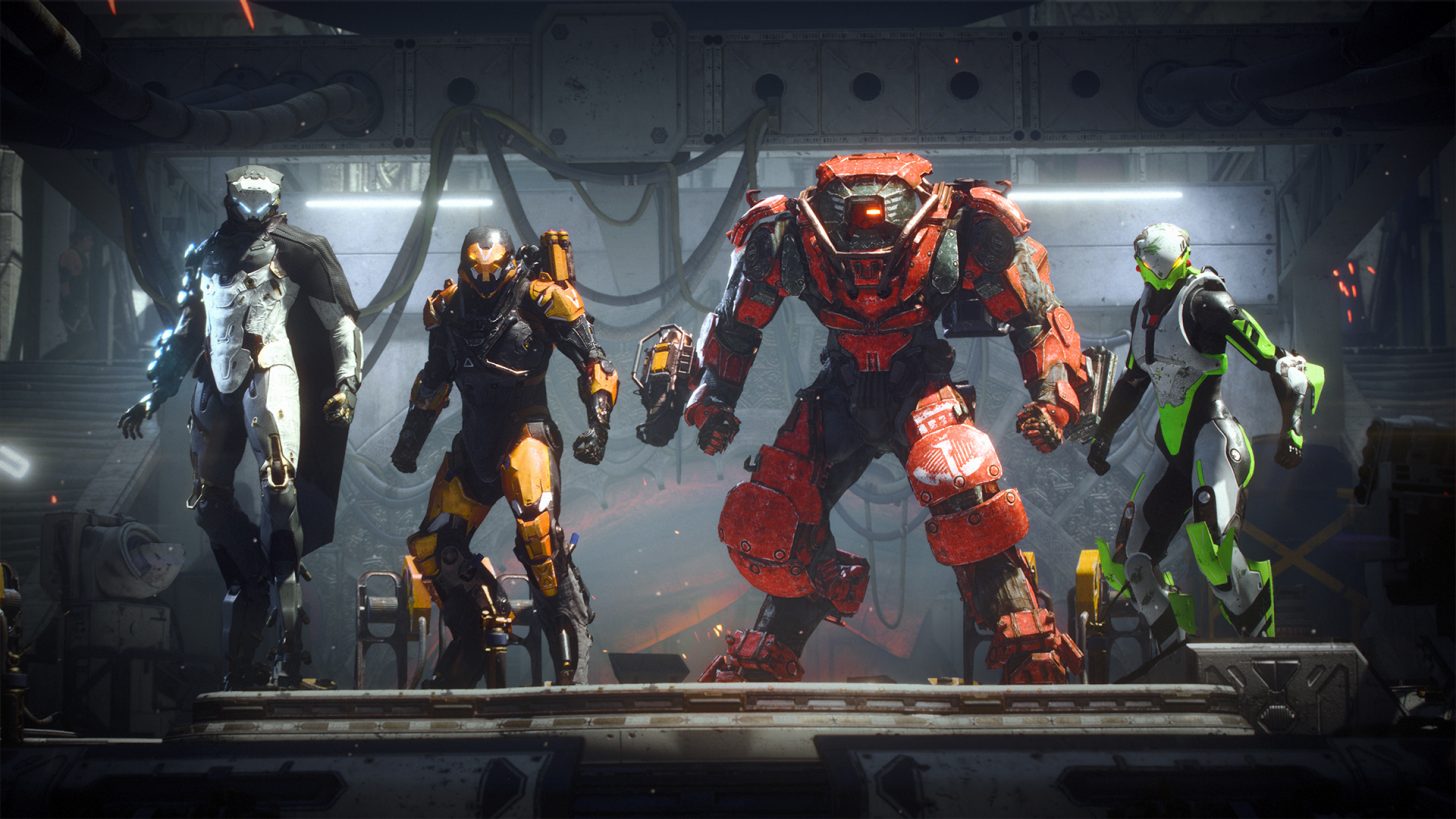 What Is the Public Test Server?
It's a way for Anthem PC players to share their feedback about upcoming content before it's available to everyone. Currently, the Public Test Server (PTS) is only available on PC (and in English), to anyone who owns Anthem on PC or is an active Origin Access subscriber.
What Will I Experience in the Icetide PTS?
During the Icetide PTS, the Tyrant Mine Stronghold will be available for you to complete. It will include timers, score multipliers, Inversions, and leaderboards so you'll need to be very tactical if you want to increase your score and earn Crystals for unique winter-themed rewards.
You'll also find plenty to do in Freeplay (the mode where you can freely roam through the world of Anthem) including more encounters with outlaws, localized Snow Globe Storms to take on and a brand-new event – a Freelancer Time Trial! The Time Trial race event will respawn every five minutes so you'll have plenty of chances to prove your javelin is the fastest in all of Bastion.
You may also want to spend some time enjoying the seasonal decorations around Fort Tarsis and the Launch Bay.
When is the PTS Available?
November 8 – 11**
Who Can Play?
All current Anthem PC owners or anyone with an active Origin Access subscription.
How to Get Started
All eligible players will find a special Anthem PTS tile in their game library on Origin. Just click on the tile to start the download, accept the PTS Agreement, and you'll be able to play starting on November 8. That's all there is to it, no additional registration or special sign-ins. Just download, opt-in for the PTS on the main screen by accepting the PTS Agreement, and play.
You won't be able to bring your current javelins, currency, XP, or any other items into the Public Test Server, nor will you be able to take anything earned in the PTS back to your regular version of the game. All players will enter the PTS at level 30 and with all four javelins unlocked, so you can focus your time and attention on the experience itself instead of worrying about leveling up. If you played in the previous PTS, all accounts have been reset to use the newest template.
How to Share Your Feedback
You'll have the chance to let us know what you like (or don't like) about what you're experiencing. Feel free to visit the PTS Forums to leave your feedback for the game team and discuss what you've seen and done with your fellow Freelancers.
Have more questions? Please visit our EA Help page for answers.
Anthem is available now in both Standard Edition and the Legion of Dawn Edition for Xbox One, PlayStation® 4, and PC. Play the Standard Edition with EA Access and Origin Access Basic or the Legion of Dawn Edition with Origin Access Premier†.
Make sure not to miss any of the latest info and sign up for the Anthem newsletter for all the latest Anthem news, updates, behind-the-scenes content, offers, and more (including other EA news, products, events, and promotions) by email.
Follow Anthem on Twitter and Instagram.
* PERSISTENT INTERNET CONNECTION REQUIRED TO PLAY. REQUIRES ANTHEM ON PC OR ACTIVE ORIGIN ACCESS PREMIER MEMBERSHIP (EACH SOLD SEPARATELY) AND ALL GAME UPDATES. YOU MUST BE 18+ & ACCEPT PUBLIC TEST SERVER AGREEMENT TO PARTICIPATE IN PUBLIC TEST SERVER PROGRAM.
**Note: While we're testing new content on the PTS, there will be occasional downtime for server restarts or maintenance, and there may be additional patches to download – see Twitter for the latest updates.
† CONDITIONS, LIMITATIONS AND EXCLUSIONS APPLY. SEE ea.com/ea-access/terms AND origin.com/store/origin-access/terms FOR DETAILS.