Albion Online Patches In The Special Avalonian Invasion With Unique Rewards


Percival Patch 10 – Ver. 1.15.387 / REV 153912 – 13 November 2019
The Avalonian Invasion Has Begun
A fearsome new force has risen in the Outlands: the Avalonians. From now until January 20, you can take on this all-new faction in a unique standalone season:
Slay Avalonian mobs and World Bosses to obtain their powerful Avalonian Energy
Avalonian World Bosses will also reward your guild with valuable Season Points (see below)
Bring Avalonian Energy to Energy Manipulators in Royal Cities to enhance food, improve tools, and craft a unique mount
Ranking guilds will receive unique season rewards including avatars, avatar rings, and furniture items
Additionally, the top three guilds of the season will be immortalized in a unique statue in Caerleon
For the duration of the season, killing Avalonian Mage World Bosses gives Season Points based on the Outlands region in which they appear:

Anglia: 50
Cumbria: 70
Mercia: 90

For more information about the standalone event season, click here.
Zerg Debuffs and Alliance Point Sharing
With the new standalone season starting today, two new systems will be in place:
A new zerg debuff, "Disarray", which reduces the effectiveness of allied groups larger than a certain size. Details: https://forum.albiononline.com/index.php/Thread/119764
Alliance Point Sharing, which distributes a percentage of Season Points to all guilds in an alliance. As part of this new system, the Alliance Change Cooldown has been increased to 7 days (previously 2 days) and Guild Logs now include an "Alliance Log" tab detailing Season Points scored by each guild in the alliance. Details: https://forum.albiononline.com/index.php/Thread/119765
Changes and Improvements
June are the reigning champions of Guild Season 7! Their victory has been immortalized in a statue at the entrance to Conquerors' Hall near the Caerleon Realmgate. Congratulations to June on their outstanding achievement!
Farewell, Allhallows! This spooky seasonal event has drawn to a close, which means Halloween decorations have been removed from cities, and the rare Halloween Randomized Dungeon will no longer spawn. But perhaps, like those you thought were dead and buried, it will rise again…
Fixes
Sacre bleu! T1 and T2 fish recipes now count toward unlocking the "Sous Chef" Destiny Board node as intended
Additional numerous visual, animation, audio, terrain, and localization fixes

The Avalonian Invasion Has Begun!
Face off against a powerful new foe in a unique standalone season.
A fearsome new presence has appeared in the Outlands: the Avalonians. This ancient order from Albion's past has returned to reclaim their land, using a mysterious energy drawn from deep in the earth. While their ultimate plan is unknown, it will have world-altering consequences for Albion.
The Avalonian forces stalking the Outlands are currently limited… but as the season proceeds, they are sure to increase not only in number, but also in variety. Prepare yourself for a battle that will alter the very foundations of the world of Albion.
Important Dates
| | |
| --- | --- |
| November 13 | Avalonian Mobs appear in the Outlands |
| November 16 | Standalone Guild Season Start – Territories become claimable, Avalonian Mage World Bosses appear |
| December 7 | Territory Reset Day #1 |
| December 21 | Territory Reset Day #2 |
| January 4 | Territory Reset Day #3, Scores Doubled |
| January 11 | Territory Reset Day #4, GvGs End |
| January 13 | Territory Reset Day #5 |
| January 15 | Territory Reset Day #6 |
| January 16 | Territory Reset Day #7 |
| January 17 | Territory Reset Day #8 |
| January 19 | End-of-Season Event |
| January 20 | Season Ends |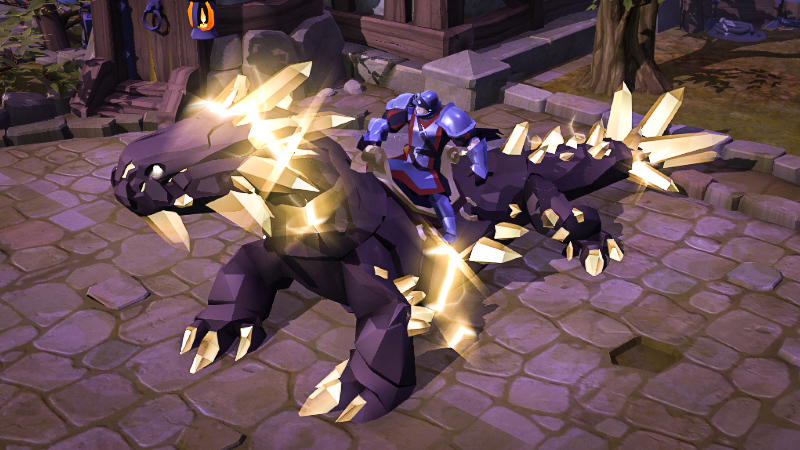 New Food, Better Tools, and a Unique Mount
The mysterious energy harvested by the Avalonians gives them near-divine powers. Defeat Avalonian mobs and world bosses to claim this energy for yourself, and then bring it to the Energy Manipulator in any of the Royal Cities to enhance various foods and tools or create an all-new mount. Avalonian foods combine meat-based stews and sandwiches with Avalonian Energy to add one additional stat that varies depending on the food. Avalonian tools give improved gathering yields for all resources, including fish. And finally, combine a Saddled Swamp Dragon with enough Avalonian Energy to produce the fearsome Avalonian Basilisk, a fast, strong mount with a powerful electric discharge spell that reduces enemies' attack and move speed.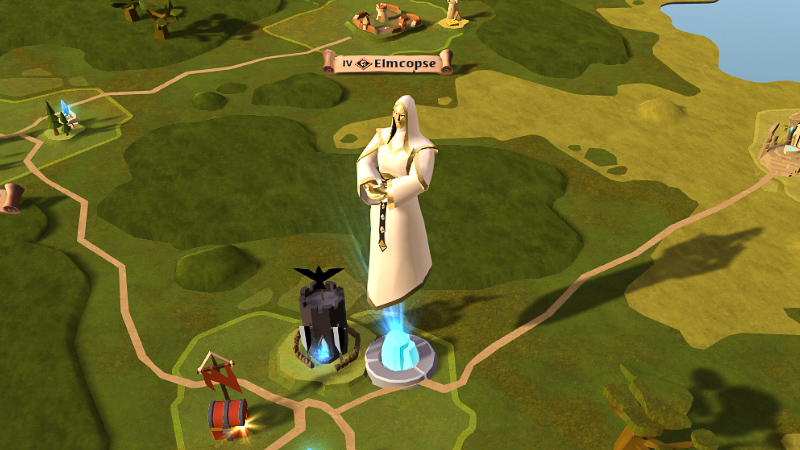 Take Down Avalonian Mages for Season Points
This season, your guild will have a new way to earn season points: by taking down Avalonian Mage World Bosses. These mysterious members of the Avalonian order have harnessed energy into powerful beam attacks that deal massive damage. These bosses appear on the world map, and can be killed for Season Points starting with the beginning of the season on Saturday, November 16. (Recommended for groups of 10.)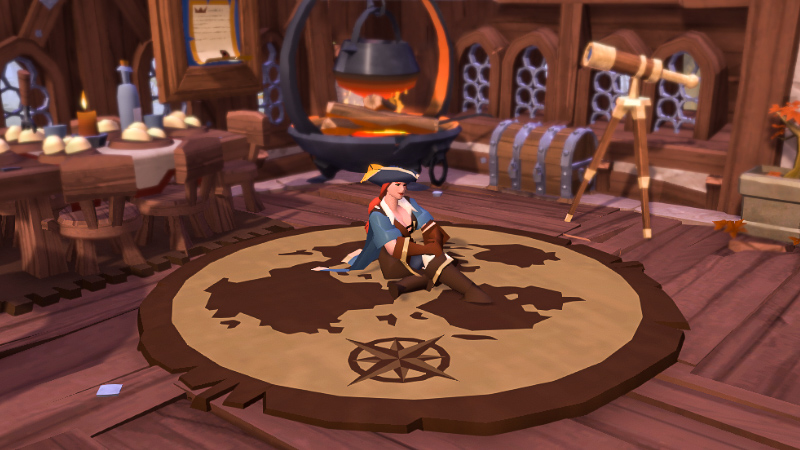 Earn One-of-a-Kind Seasonal Rewards
A unique season deserves unique rewards. The higher your guild ranks, the better the rewards – check out what you can earn:
Crystal Rank: Avalonian Avatar + all following rewards
Gold Rank: Avalonian Avatar Ring + all following rewards
Silver Rank: Small Caerleon Realmgate Furniture Object + all following rewards
Bronze Rank: Outlands Map Carpet + all following rewards
Iron Rank: Pile of Tomes
Additionally, guilds that finish in first, second or third place overall will be immortalized in a one-off memorial statue in Caerleon. This statue will not be part of Conquerors' Hall, and will instead appear in a unique location of significance. And as always, the first-place season winner will have a crystal ornament added to their guild logo.
SOURCE: OFFICIAL SITE, PATCH NOTES