Planetside 2 Featuring 31 Days Of Deals Throughout December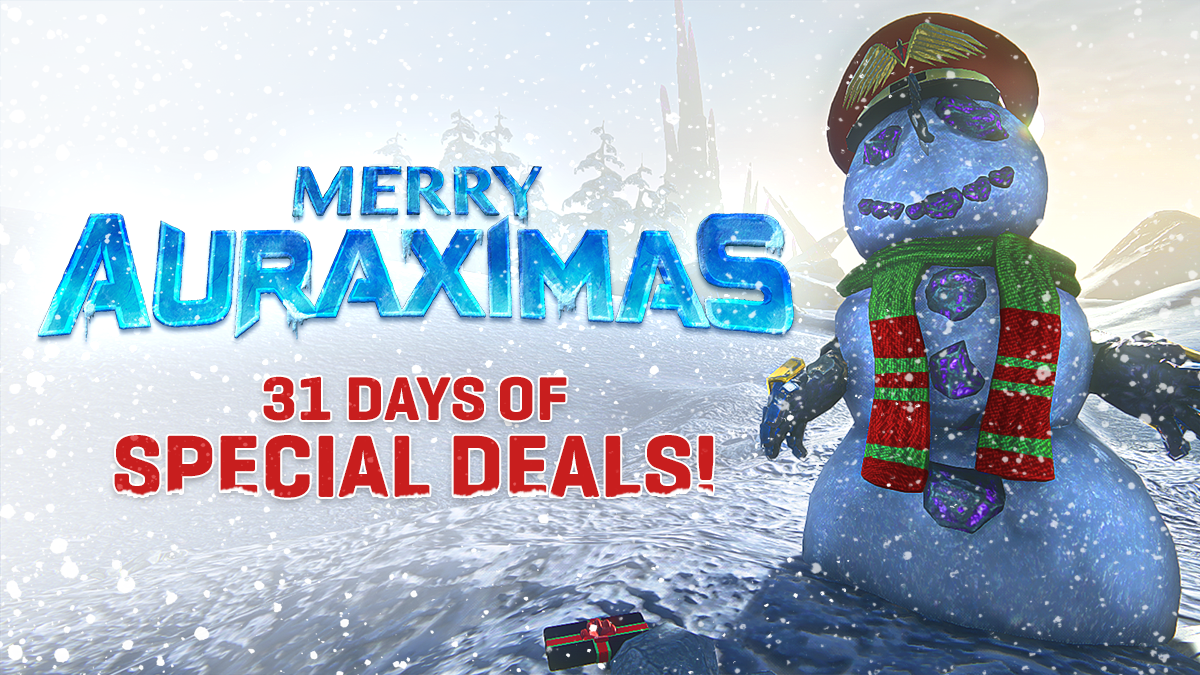 There's frost on the ground and magic in the air, soldiers, and that means more than snow on Esamir – Auraximas is back, with 31 days of special deals to fulfill all your holiday shopping needs!
Each day in December, a different limited-time deal will arrive in the Depot. Monday through Friday, you'll find unique items including camos, weapons, and bundles. Weekends will offer up opportunities to purchase previous Anniversary bundles (years 1 through 6), along with other premium items like the NSX Arsenal and PS1 Bending bundles. Each item will ONLY be available for ONE DAY, so make sure to keep your wish list handy before they disappear!
Check out the full calendar below to preview everything coming your way this Auraximas: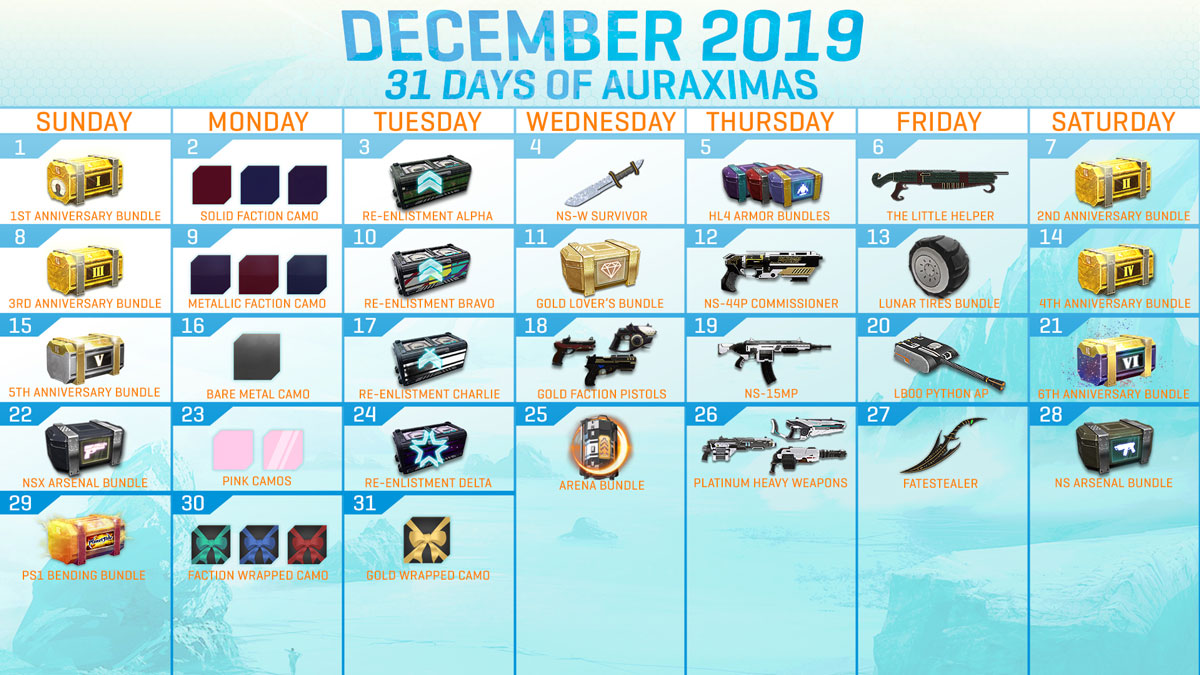 Be sure to keep an eye on the calendar so you don't miss out on your perfect gift. And have a very Merry Auraximas, soldiers!