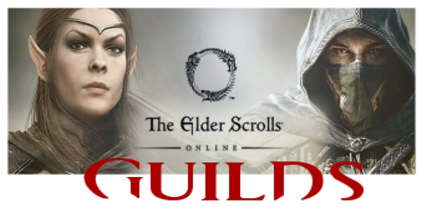 Guild Name
Legionem Inferni
Guild Tag
[HL]
Last Updated
25th November, 2019
Server
European (PC)
Faction
Aldmeri Dominion
Style & Focus
Balanced/Mixed PvX
Language(s)
English (Secondary: Danish)
Location
Website
https://hellishlegiongc.enjin.com/
Discord
https://discord.gg/CmBaWMp
Twitter
N/A
Voice Comms
Discord
Members
300+
Guild Leader(s)
MrLegacy
Recruitment Status
Open
Min. Age
18
Min. Time Investment
N/A
Timezone(s)
GMT +1
Activities

Socialising

Roleplaying

Alliance vs Alliance

Questing

Trials/Raiding

Crafting/Trading

Veteran Dungeons

General Guild Info
Greetings! and welcome to HellishLegion Gaming Community.
We are a chill bunch of like-minded people who enjoy gaming, socialising on Discord and having a HELL of a time!
Join us – don't be shy and share your story, post your pics and comments and just get involved.
We focus on creating an active and enjoyable community to call home for our members.
Play with your friends, and make some new ones.
Enjoy the community, be part of our family!
We looking for people that can benefit the community!
We Have – We Offer
– A super-friendly Developer Crew!
– Media-Section
– Support Channel and Workshops
– Active and Growing 24/7 Community
– In-Game Events
– Gaming Chat
– Elder Scrolls Online Guild (+18 PC/EU)
– Rainbow Six Siege Community Team (+18 PC/EU)
We are looking forward to growing this gaming community for years to come!
Be kind and be mature – everyone is here to have fun.
We are also looking at establishing a gaming server in the near future.
Currently looking to establish teams/gaming servers etc.
-Kind Regards, The Hellish Legion Community
Elder Scrolls Online Info
We have Teaching trials open to any player with CP 160+ and access to discord (to listen, at least)
– Teaching events – we run a variety of workshops for DDs, healers and tanks, trials and PvP sessions for players who want to improve.
– We have a Progression group, which is going for the harder content in the game (vet trials, HMs).
There are a few dungeon achievement requirements (more info on our Discord server),
CP 600+ and DPS 60K+. There is a friendly bunch of people who enjoy raiding together on a weekly basis.
– We also have organised PvP raids, tounrneys, workshops, Dolmen farming, fishing, housing and much more! We are also always happy to help, answer questions and craft gear!
*Weekly Scheduled Trials – Sign up for everyone and progression group
*FunRuns Such as – Exploring, Questing, Bosses, Daily Dungeon's Much more
*Discord Community Server – Very relaxed, with tons of fun in voice chat
*Guild House – Guild House Crafting etc / Private arena to fix you up
*Friendly Knowledge People – That will help you through tamriel
*Buyable Monster Set Run Price list on discord!
For people who are in to do the Veteran Stuff'n Run's!.
We have some general requirements on our discord!
Contact: (Mail / Whisper)
Officers: @MayaTheBabarian – @KannTheWise