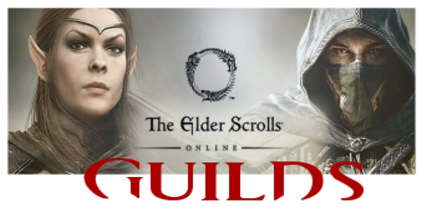 Guild Name
Tamrieli Trading Company
Guild Tag
[TTC]
Last Updated
22nd November, 2019
Server
American (PC)
Faction
Aldmeri Dominion
Style & Focus
Casual/Laidback PvE
Language(s)
English
Location
Website
N/A
Discord
https://discord.gg/gr8kjxg
Twitter
N/A
Voice Comms
Discord
Members
1-10
Guild Leader(s)
EowynArwen
Recruitment Status
Open
Min. Age
18
Min. Time Investment
N/A
Skill Level(s)
Any
Activities

Socialising

Roleplaying

Alliance vs Alliance

Questing

Trials/Raiding

Crafting/Trading

Veteran Dungeons
General Guild Info
No inactivity policy. Introverts. 1 rule: Dont be a dick. You can bascially do whatever you want. No requiements.
my email: eowynlarwen@gmail.com
Elder Scrolls Online Info
If you a type of person thats shy, don't really like to talk to people and if you are a introvert than join this guild. If you need help i will help best i can. I myself am a introvert and dont really talk much. Come join if you want. There is no inactivity rule, if you are inactive for 5 years you will still be in this guild. If you want to join this guild and not say anything to no one and just keep to yourself thats perfectly fine. You do you homie. The only way you get kicked is if youre being a dick, so dont be a dick. Be nice and friendly 🙂
There is a discord channel if you would like to talk on discord. you dont have to use discord or any other kind voice chat if you dont want to.
-No inactivity policy
-Dont be a dick – Be nice
-No $ per day/week/month/year in sales
-It would be helpful if you deposited into the guild bank but you dont have to
Discord: https://discord.gg/gr8kjxg
Guild Leader: @EowynArwen
Guild House: Grand Psijic Villa
Availible stations: Alchemy, Blacksmithing, Provisioning, and Woodworking
If you have questions just pm me whenever im on.