The Black Death Upcoming Content And Update Announcement

Good Day Mercians
We are now proud to announce our upcoming update which is officially named Update V0.39 – Rebellion. To be released January 2020! If you missed the previous information about this update you can find it HERE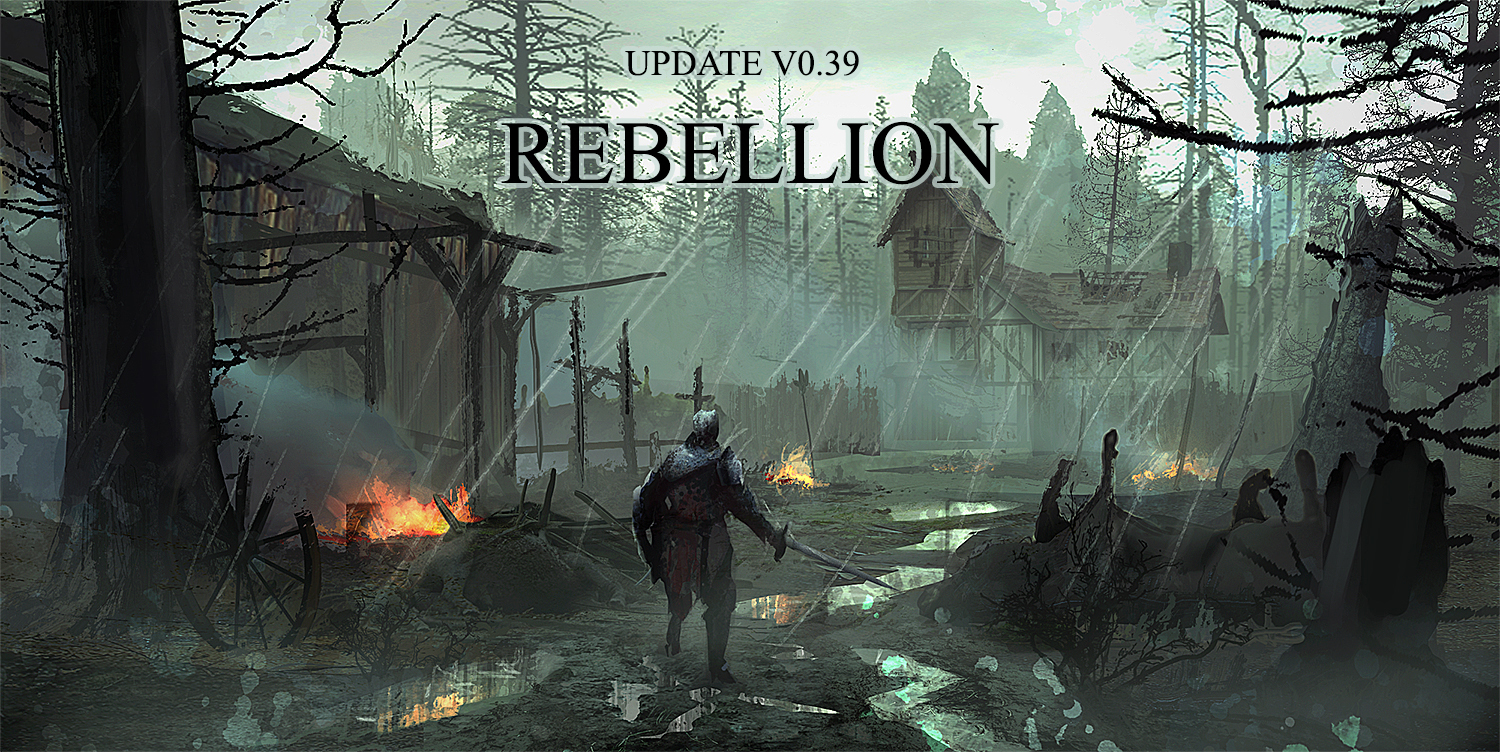 First of all I would like to express our sincerest apologies to the community for having to wait so long for this announcement we understand this is the largest time between updates in our history but we couldn't be more focused on getting the black death to the finishing line!
In other news, our contract with the publisher Green man gaming has ended, Green Man Gaming were crucial in a great marketing push pre-early access and of course during it, so we would like to thank them for getting our message out and aiding in the community. We wish Green Man Gaming the best and a great future.
Now let's get behind the scenes on more content to look forward to in the next black death update….. Rebellion
Harvestable Trees.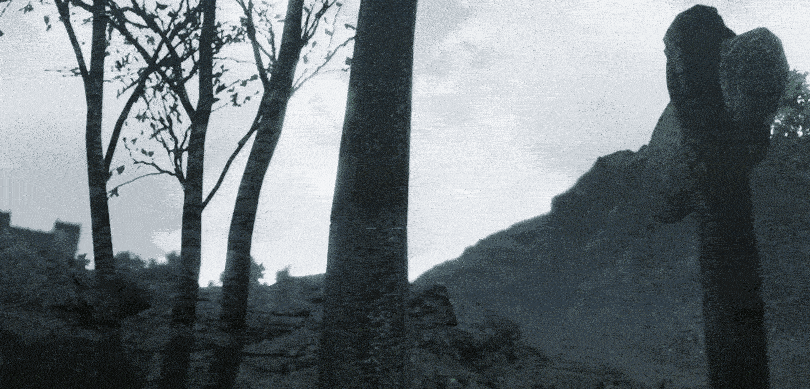 Yes! That's right, finally we will have every tree throughout Mercia harvestable, once cut down they also grow back overtime to give an immersive experience of medieval logging. This will come with some re-balancing to the value and weight of wood and the amount of wood required in recipes.
Character Level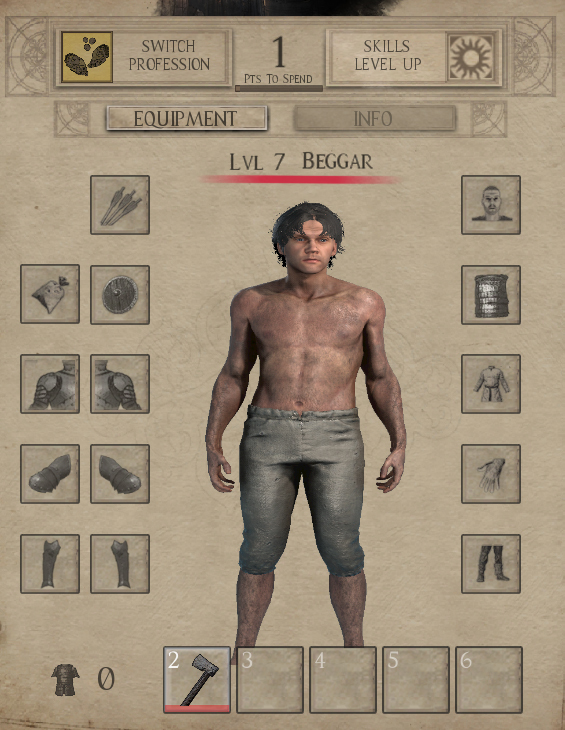 n an attempt to address issues with skill point distribution, especially with mid-game progression, we have now built a robust leveling system that provides a set amount of skill points earned at each level, this is a system popular amongst most RPGs and fits well within the black death, currently there are no plans to have a level cap but who wouldn't love bragging about being level 1000…..
Inventory UI Refurbishment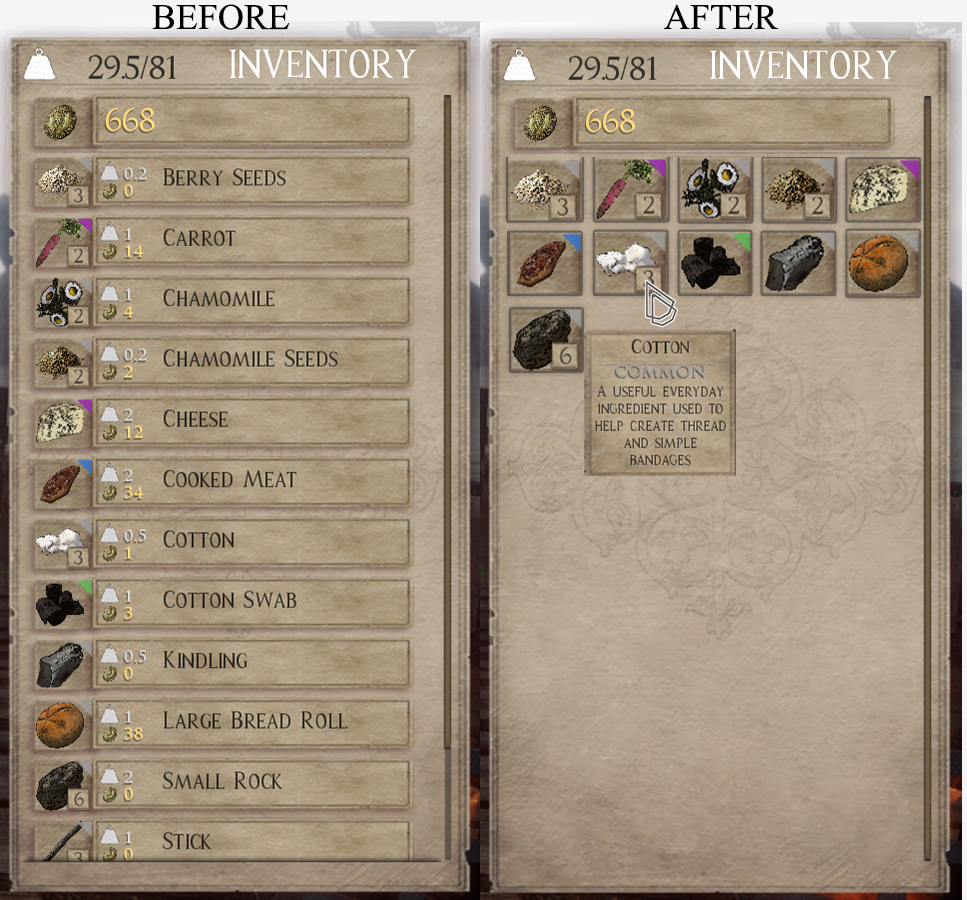 We've noticed a large amount of confusion when dealing with items especially when equipping them in our current system. In the next update we will have all items displayed in a tidy square format which is immensely intuitive to place those square items into square equipment slots. Another huge benefit is being able to display A LOT more items within your inventory!
Player Built Stables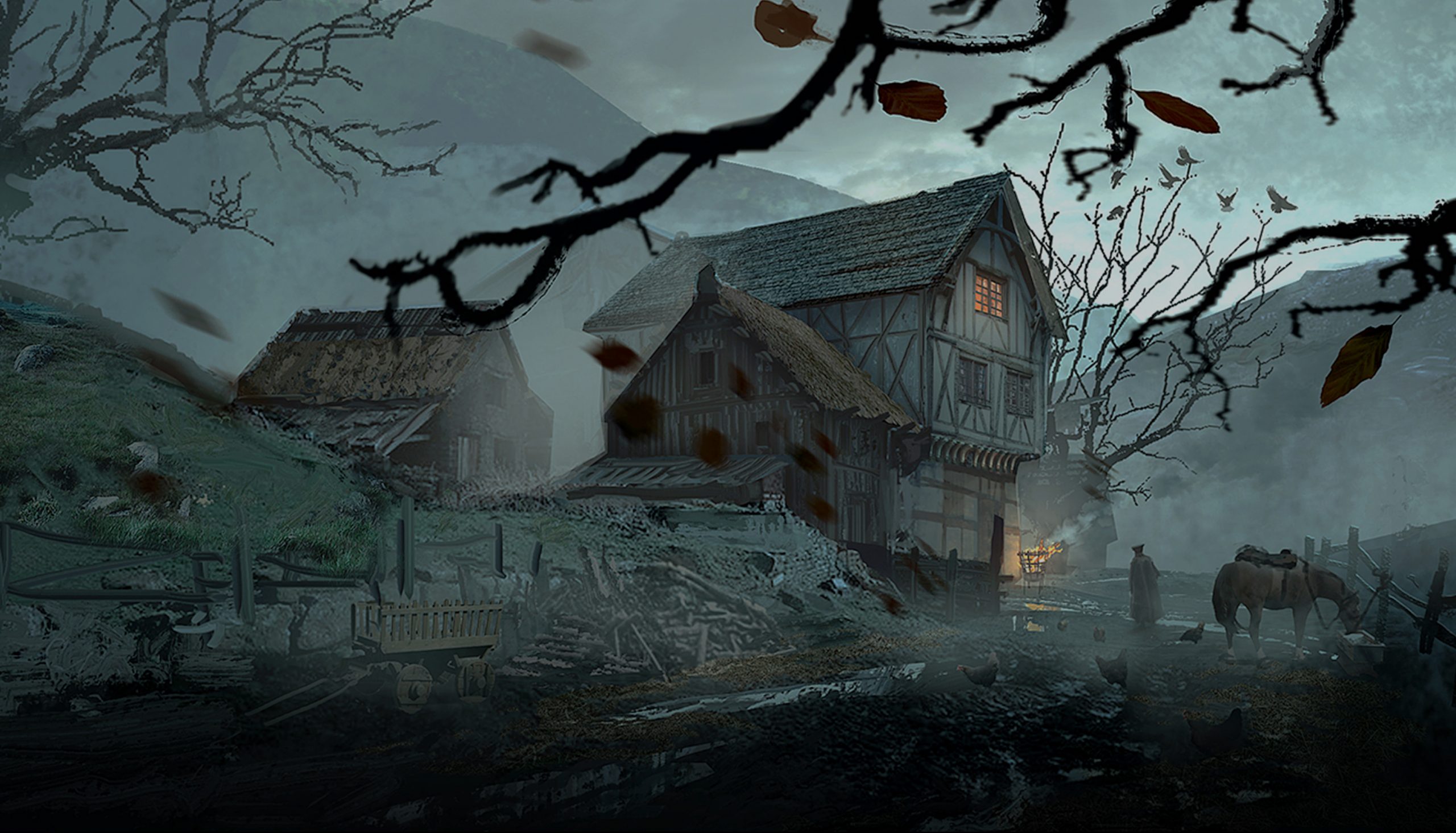 One of the largest bits of feedback we've had in the expedition update was horses being too rare or simply impossible to find, in the next update we will be providing players the ability to build a stable which will spawn a single horse. This horse can be taken wherever your heart desires but will return to the stable after being idle for too long.
Plagued Zones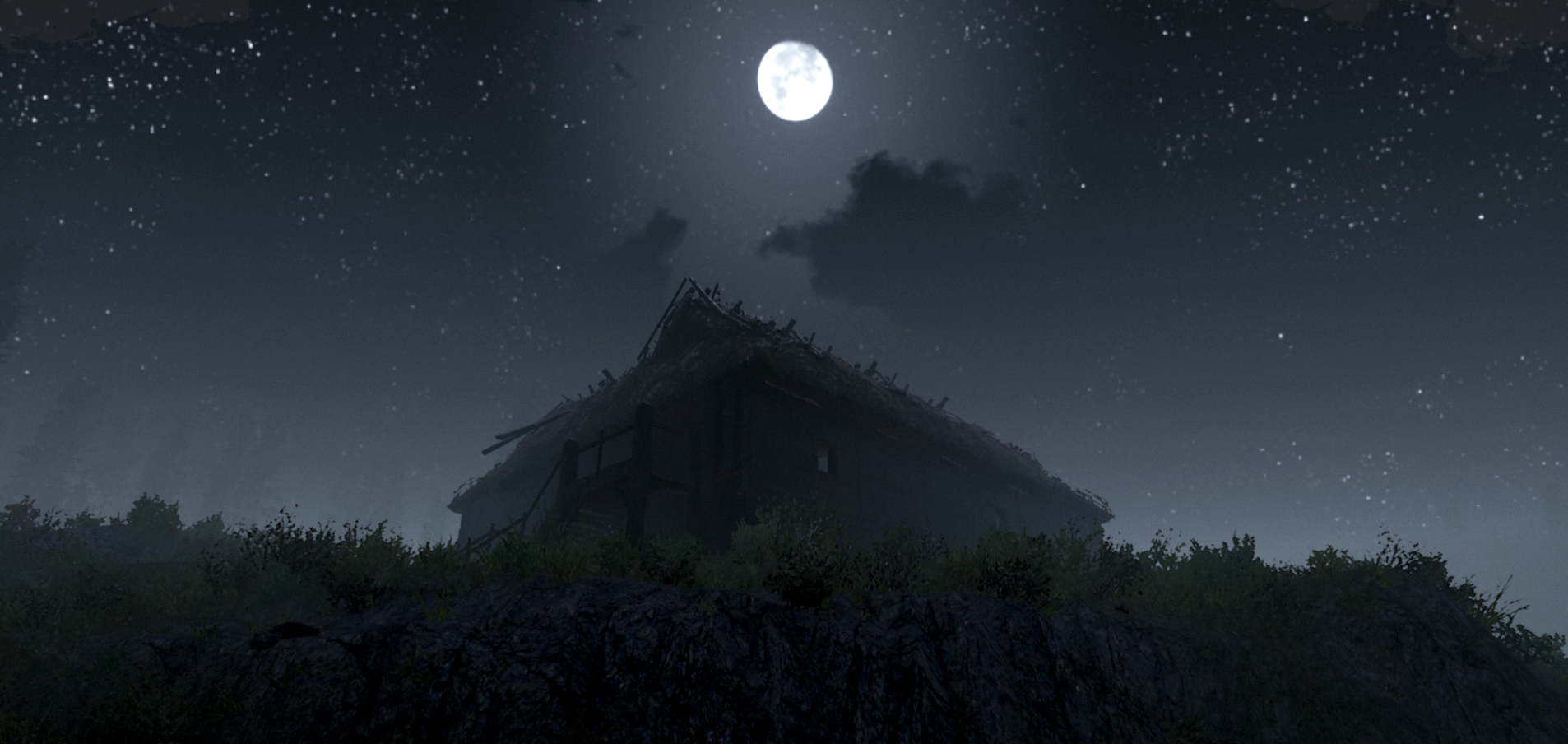 In addition to our current expanding plague area we have now built permanent plagued zones in the dangerous south of Mercia, this is to provide new experiences and environmental storytelling about the disease. New enemies, loot and structures will be found throughout, however tread lightly and bring a mask.
Rebels
As previously mentioned this update will contain a new siege/raid map which will offer players a chance to squash northern rebels encroaching in the north however new rebel groups will also be spotted throughout Mercia so take them on and earn some valuable loot in the process.
Post update information
We originally planned to come out of early access by the end of the year however we now would like to develop/experiment with a few more elements to the game before doing so. (but also fix all those pesky bugs!) These elements are incredibly early still but we would like to share our thoughts. These are the following:
Mod SDK (Allow for user created content)
Full Controller Support
Achievements
Expanded Character creator (More options)
When we do finally come out of early access we will be increasing the price with an additional 15% , we felt it was important to keep the game affordable to grow the player base but also reward players with something that increases in value if they purchased it within the early access time period. We hope you can understand this and we greatly appreciate everyone's support.
That's all folks, we look forward to delivering this beast of an update! But we will make sure to provide more details closer to the updates launch/completion.
See you in Mercia.