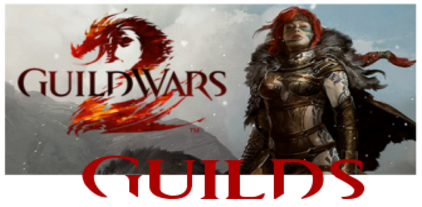 Guild Name
Phantoms of the
Guild Tag
[Mist]
Last Updated
18th December, 2019
Server
Ehmry Bay
Style & Focus
Casual/Laidback PvX
Language(s)
English
Location
Website
N/A
Discord
Private
Twitter
N/A
Voice Comms
Discord
Members
151-300
Guild Leader(s)
Nadya The Lost
Recruitment Status
Open
Min. Age
16
Min. Time Investment
1 days/week, 1 hours/week
Timezone(s)
GMT -8 through GMT -5
Skill Level(s)

Low

Medium

Activities

Socialising

World vs World

Dungeons

Dynamic Events
General Guild Info
Phantoms of the [Mist] / Return to Outpost [Doh]
Update:09/16/2019
GW2 / GW1 – Gaming Group with members spread between many others games.
Many Adults. Who has time for games? :3
Guild Wars 2 Info
Seven Years Later
The winter continues. The membership waits for the new content.
Guild Mission night still occurs.
WvW runs here and there as those who play it have the time.
Still working on Legendaries, Skyscales, and Warclaws.
If you're new thanks to the specials and deals? We would make a functional port of call. Discord. Advice. And the like.
Or if you're all the way over in the "Jaded Uber" category and still playing? We would also function as a peer group of 'Been There / Done That' and still looking for ways to enjoy the game.
Either way? See you at the Choya Pinata. Tag along after the Infusion Zerg commander and see if something shiny falls out. 😉
And here's some other benefits to membership:
Membership in the Sister Guild "Knights of the Carnage [KOTC]" for Shimmering Crystals on the Daily (Decent Node Upgrades in a Pocket Hall)
Membership in GW1 in "Return to Outpost [Doh]" (The place where the whole story started – Fully Upgraded Hall)
The use of a Fully Upgraded GW2 Hall with Nodes and Buffs and Commendation Vendors
The Saturday Night Guild Mission Night for more of those aforementioned Commendations (Flex Activation on Request)
The process of herding together 5 people for Dungeons and T1/T2 Fractals to avoid LFG'ing it
A Custom PVP room for those 2/4 PVP Daily Days which can be done in there to gather PVP Reward Potions for Limited/Seasonal Reward Tracks (80 Buys the Track)
WvW wherever Emhry Bay gets stuck this time until the Alliance System comes out (Run together with the leadership and – oh noes the Warclaw zerg – ride faster ride faster)
Someone to talk to while you grind away
More chatter to dull the pain of grinding
A deeper awareness on the number of dynamic/daily loot stops and how it all interconnects to try to prevent you from being poor
Friendship
A dank memes Discord channel
Contact
Nadya The Lost
Mara Wolfnight