Fortnite Hidden Gnome Locations (Chapter 2: Season 1)


We're taking a look at where to find the hidden gnomes for the Overtime Challenges in Chapter 2: Season 1! One requires you to look Inbetween Fancy View, a Wooden Shack, and a Big House, and the other requires you to inbetween Logjam Woodworks, a wooden shack, and a bucket tree.
GNOME LOCATIONS MAP
Both of the locations can be found on the west side of the map. One is just west of Sweaty Sands, and the other can be found northwest of Slurpy Swamp.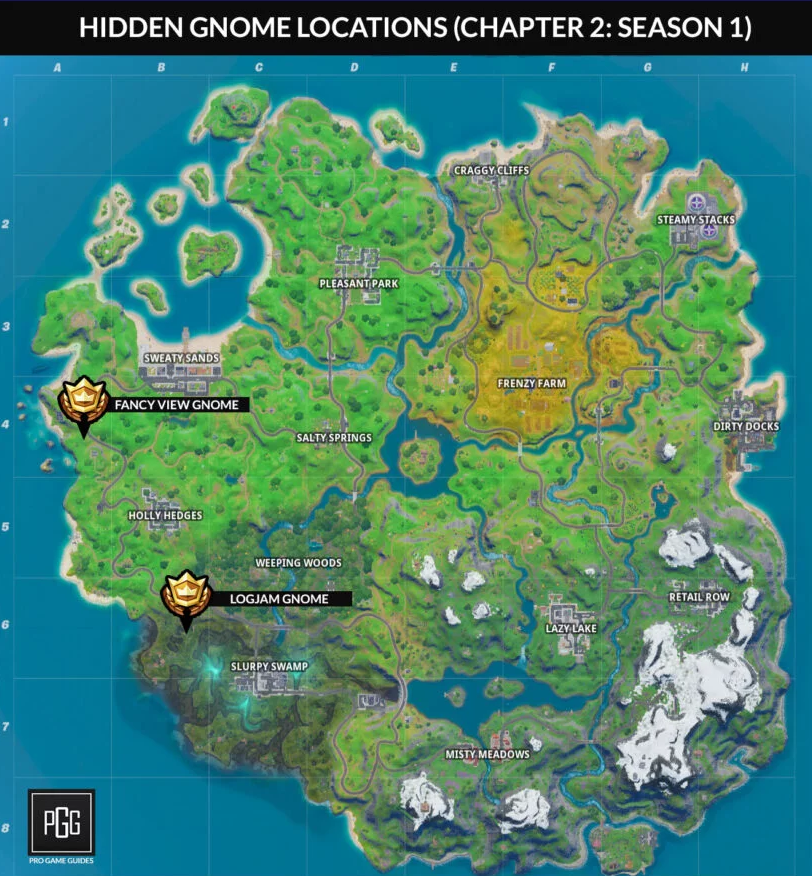 HIDDEN GNOME FOUND INBETWEEN FANCY VIEW, A WOODEN SHACK, AND A BIG HOUSE LOCATION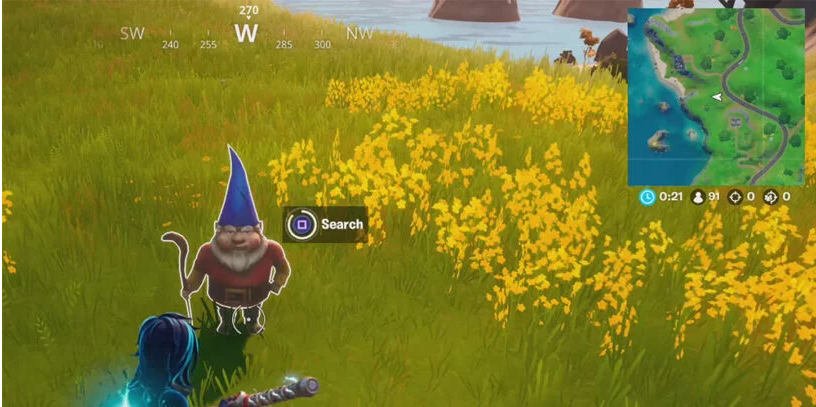 This location can be found west of Sweaty Sands. It's very close to the nearby house and can be found among the pretty yellow flowers.
HIDDEN GNOME FOUND INBETWEEN LOGJAM WOODWORKS, A WOODEN SHACK AND A BUCKET TREE!
This gnome is part of the Rippley vs. Sludge Challenges.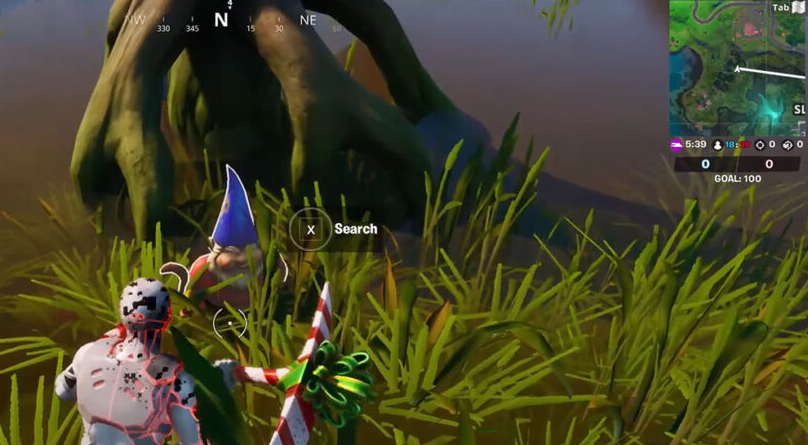 This gnome can be found in the swamp near Slurpy Swamp. It's right in front of one of the big trees with the exposed roots.