Double Rewards And More In Gta Online This Week

KARIN SULTAN CLASSIC NOW IN GTA ONLINE
PLUS DOUBLE REWARDS ON KING OF THE HILL AND CASINO HEIST DISCOUNTS

Get ready to bow down and greet the rightful king of classic cars. The Karin Sultan Classic sports car is the perfect rear-winged, rally-worthy ride. All you need is a fully stocked arsenal and a criminal record and you're fit to rule.
The Karin Sultan Classic, now available from Southern San Andreas Super Autos.
MORE VEHICLES FROM THE DIAMOND CASINO HEIST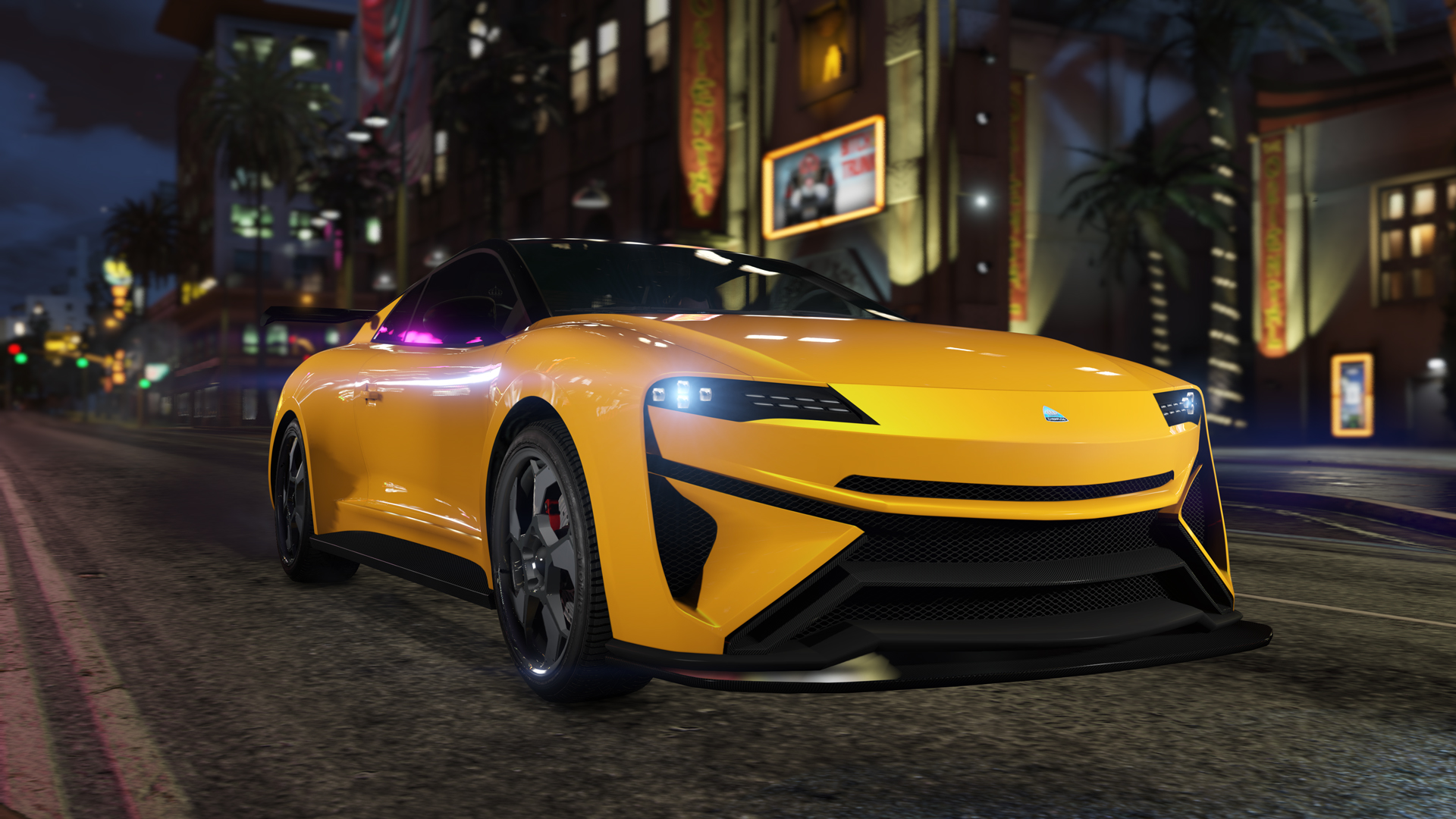 IMORGON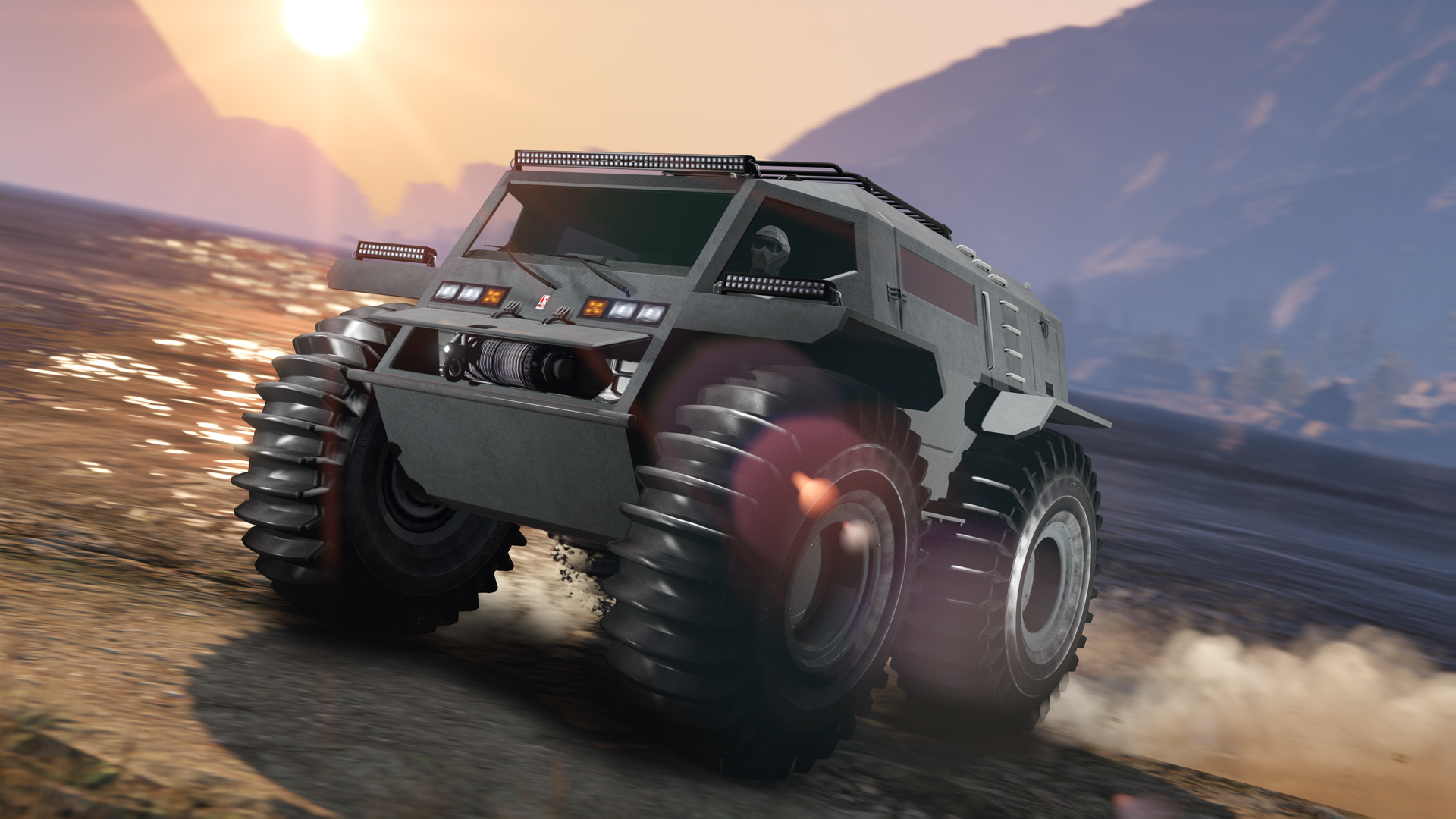 ZHABA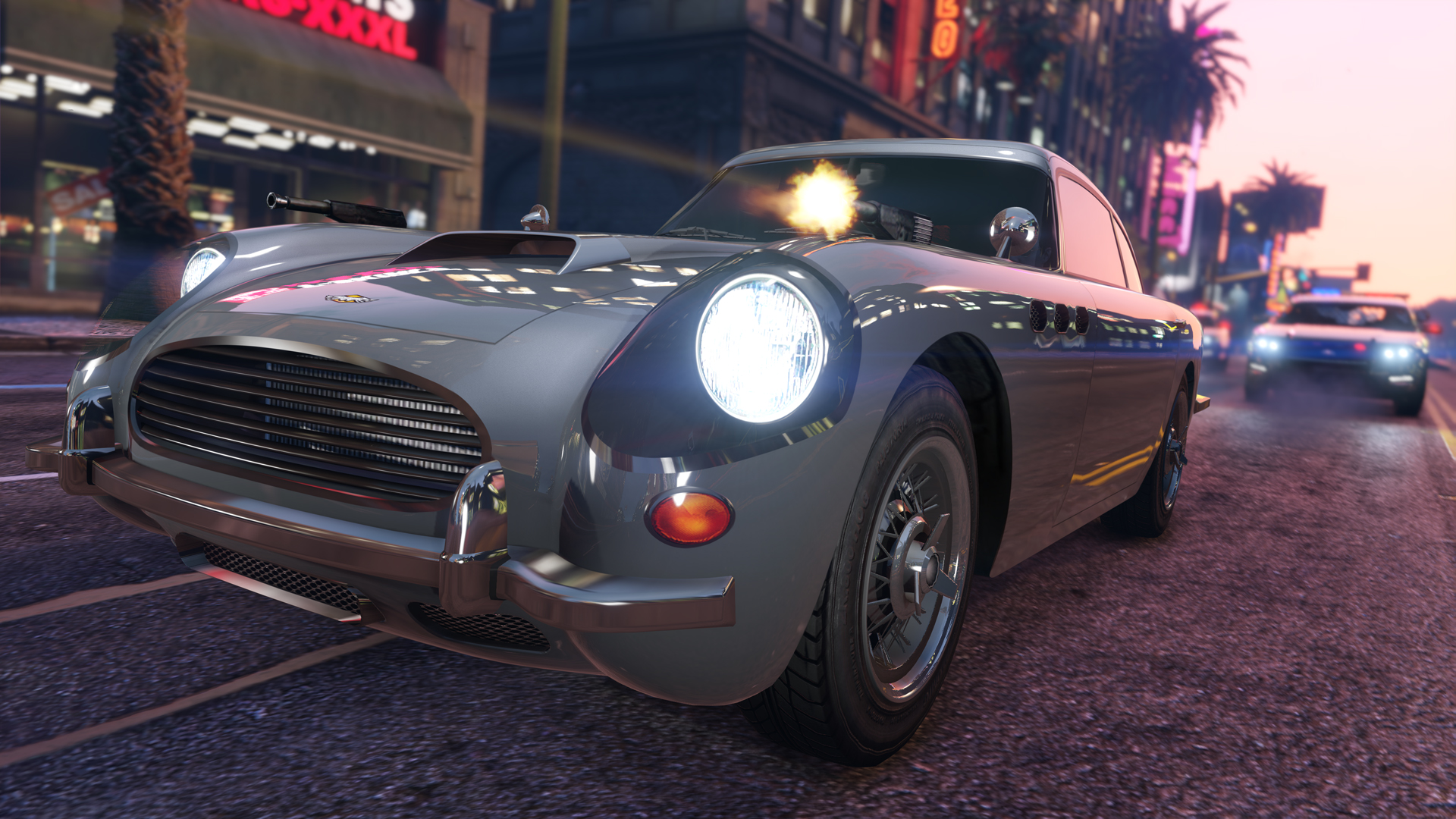 JB 700W
FURIA

As we all know, different folks prefer different strokes. Some like the sound of wind whipping through their hair on the highway, while others prefer the din of machine-gun fire. We're not here to judge. That's why we're offering Double Rewards on all Rockstar-Created King of the Hill & Land Races. A little something for everybody.
If you're still casing the joint, you'll be happy to hear that completing the Diamond Casino Heist Finale will result in an even bigger payday, to the tune of 25% more GTA$. Meanwhile, all Support Crew members will take 50% less of a cut of the payout, leaving you with even more cash to fill your swimming pool.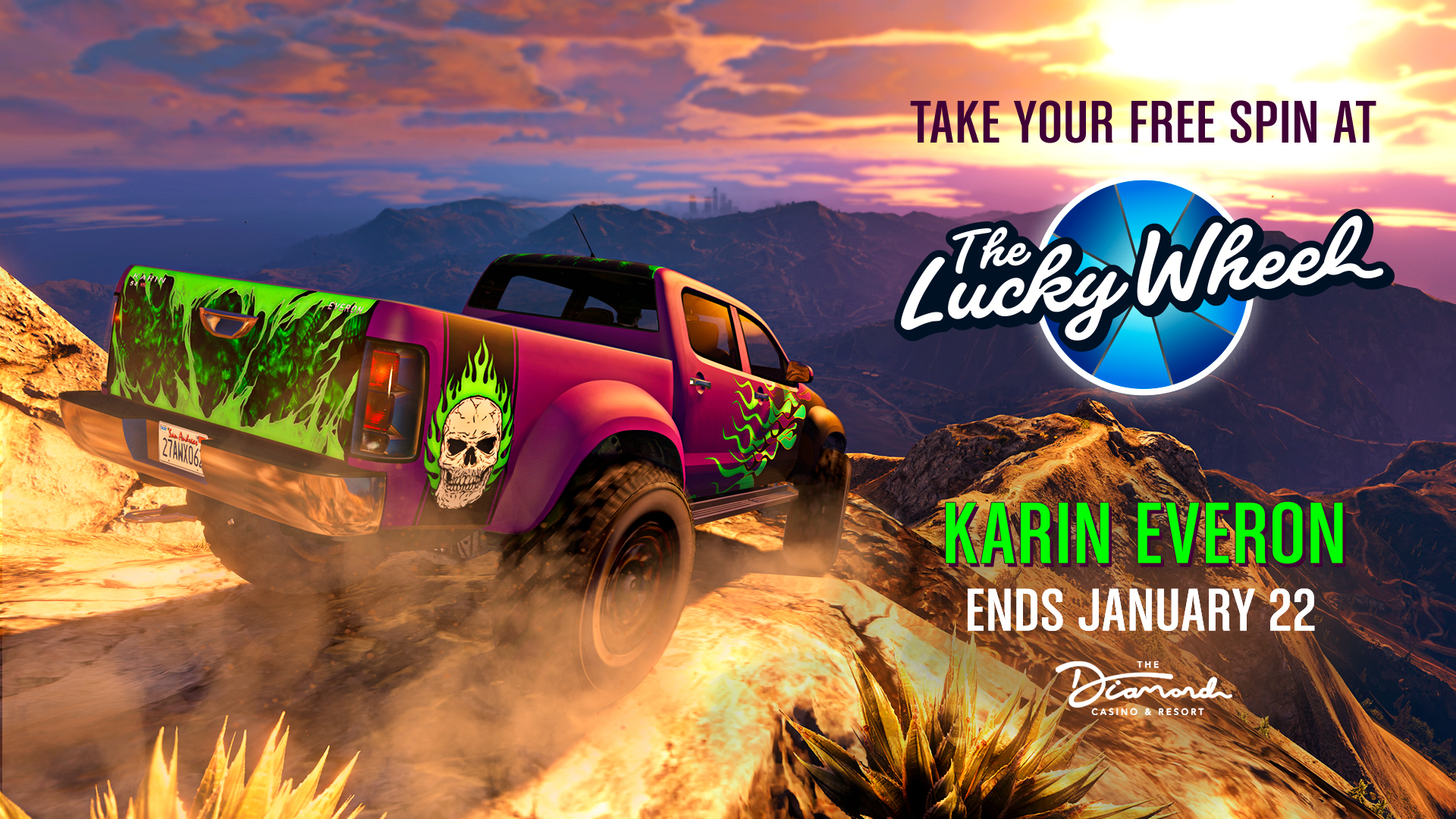 Make your way to the lobby of The Diamond Casino & Resort and give the Lucky Wheel its daily spin for the opportunity to win GTA$, RP, clothing and more. This week, players can win a Karin Everon customized with the garish Harsh Souls livery — skulls, flames and all.

There are so many moving parts that make up a successfully bustling criminal enterprise — that's why it's crucial to budget accordingly. Ask any accountant and they'll tell you. This week, players can take 50% off Casino Heist Setup costs across the board. And when it comes to fronts, you can take 25% off all Arcade Properties, Game Cabinets and Upgrades.
In addition, the following vehicles are on sale, for a limited time only:
Bravado Gauntlet Hellfire – 35% off
Lampadati Komoda – 25% off
Maxwell Vagrant – 25% off
Vapid Retinue Mk II – 25% off
Declasse Bugstars Burrito – 25% off
LS Water & Power Boxville – 25% off
Grotti Turismo Classic – 40% off
Lampadati Novak – 40% off
Benefactor Schlagen GT – 35% off
Pegassi Osiris – 40% off
Ocelot XA-21 – 40% off

Twitch Prime members who linked their Twitch and Rockstar Games Social Club accounts can get the Pixel Pete's Arcade property in Paleto Bay for free via rebate within 72 hours of purchase, plus half off all Arena Workshops and its Add-Ons and an extra 10% off all of the current discounts listed above. To ensure access to future benefits, make sure to visit Twitch Prime and sign up.
Head over to the Social Club Events page for a full rundown of all current special events, bonuses and discounts.
Check Rockstar Support for details and limitations.

https://www.atlgn.com/wp-content/uploads/2020/01/78978b2.mp4 19264213 video/mp4